December 2016
The beaches of California and Florida, the Bahamas, Hawaii — while the big crowds of people seek the sun in the typical places, we suggest heading to an underrated sunny vacation destination in 2017. To get you inspired, we've come up with 30 great destinations that are sunny and warm for most, if not all, of the year. So pack your flip-flops and swimming suit and be inspired by these 30 great underrated sunny vacation destinations that are perfect for 2017.
Anguilla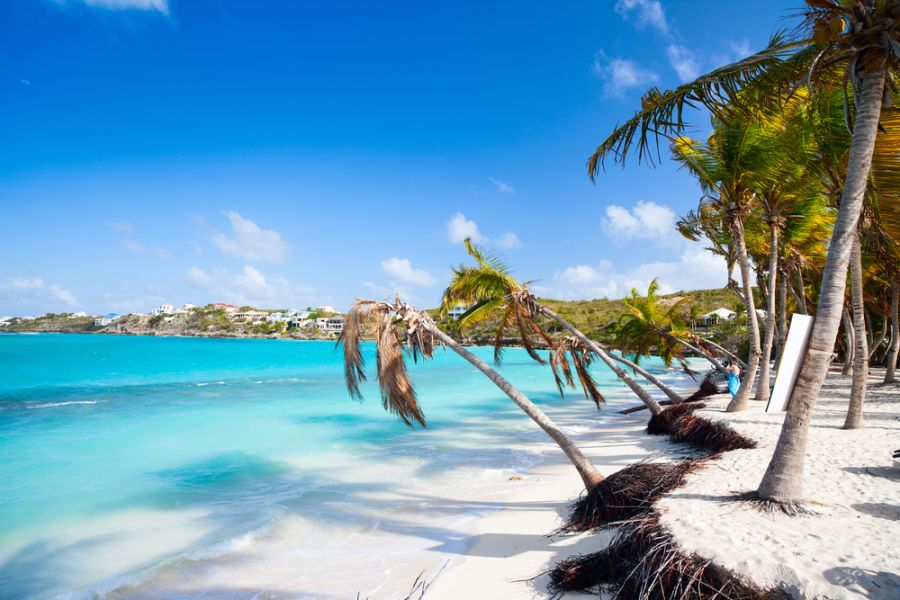 Surrounded by islands that are far more popular, Anguilla and its white-sand beaches are often forgotten when it comes to choosing a sunny vacation spot. Yet this Caribbean escape is the perfect destination for quiet and relaxation. Anguilla offers visitors both top-notch resorts and affordable vacation homes at a variety of costs. There are few opportunities here for activities much more adventurous than sunbathing and snorkeling, which seems to fit the typical visitor to Anguilla just fine. The local government doesn't even allow jet skis because of the noise!
Baja California, Mexico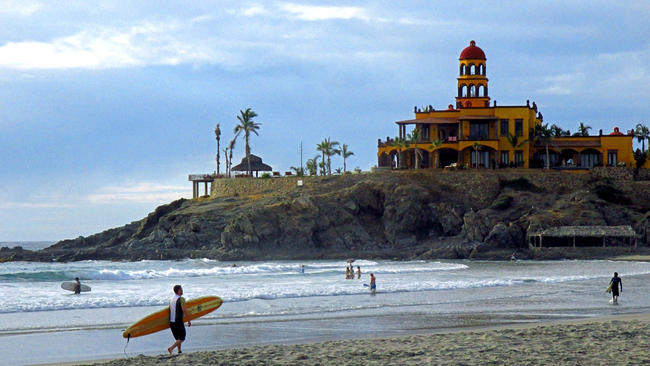 Nestled between San Diego and Cabo, Baja is easily overshadowed by its bigger and more popular neighbors. But this narrow peninsula, which extends south from California's southernmost edge, is a great vacation option at just about any time of year and has often been referred to as "Mexico's most fabulous sunshine enclave." Resorts and condo rentals tend to be less expensive here than in nearby destinations, but the quality — especially of the beaches — is world class. Spend the morning hiking or cycling the nearby trails, then spend the rest of the day at the beach where swimming, snorkeling, diving, kayaking, paddle boarding, and whale watching are all popular activities.
Bariloche, Argentina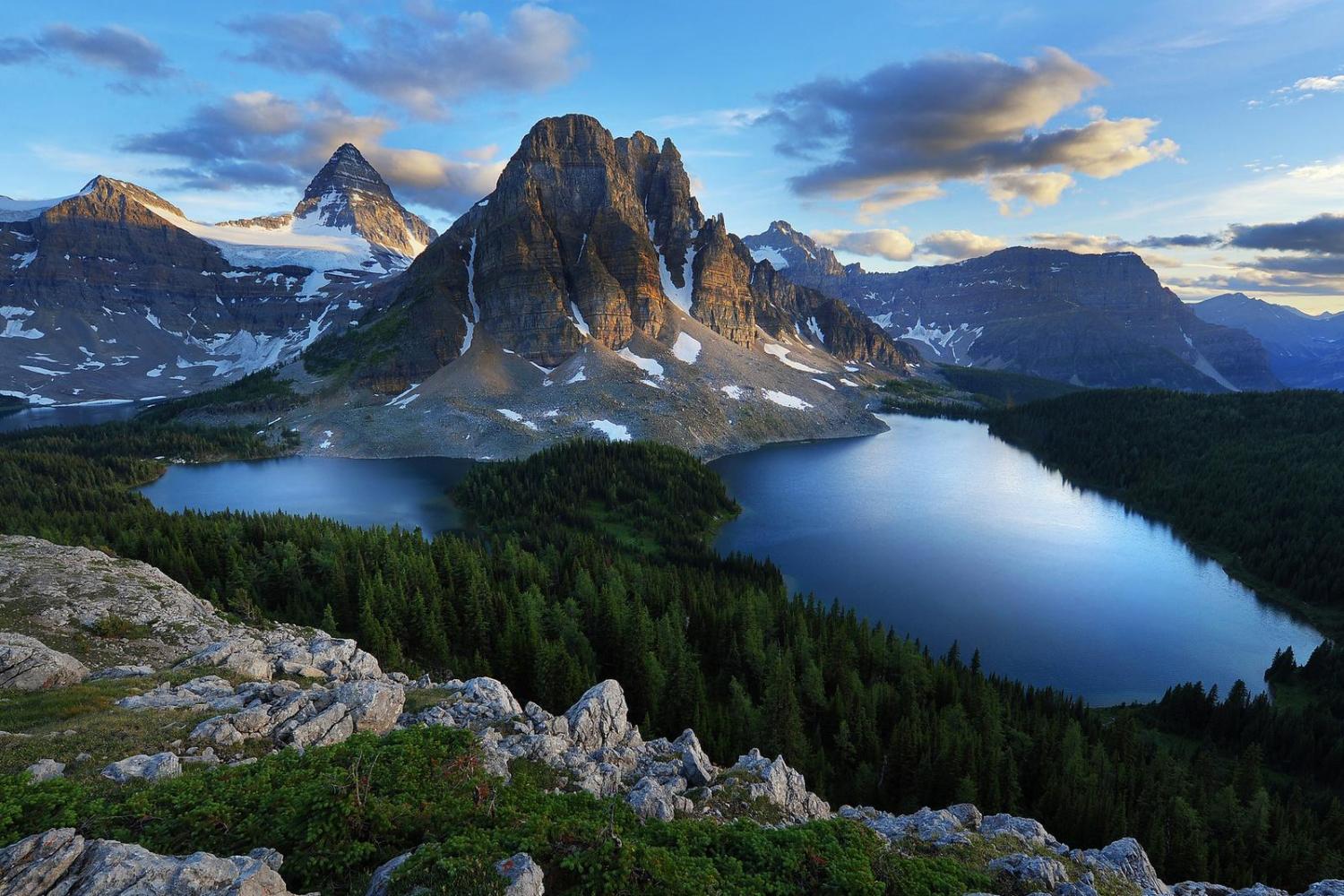 Don't let the snow-capped mountains fool you — Bariloche, Argentina is rapidly becoming a great option for a sunny vacation destination. While skiing is a popular activity in the surrounding mountains, the average winter high in this charming mountain resort town is actually around 75 degrees. Bariloche is located smack dab in the middle of Lago Nahuel Huapi National Park, and thus cycling, fishing, mountain biking, and horseback riding are all popular activities for visitors. And no one can leave Bariloche without enjoying the town's rich German heritage, or its many authentic chocolate shops. In fact, Bariloche is considered to be Argentina's chocolate capital.
Boracay Island, Philippines

With winter averages falling anywhere between 74 and 82 degrees Fahrenheit, Boracay Island in the Philippines is quickly becoming a go-to destination for those seeking warm beach vacations. Boracay Island tends to be less crowded, and much less expensive, than popular destinations like Phuket — though it's no less beautiful. Most visitors head to White Beach, a gorgeous locale where nearly every accommodation is within a minute's walk of the beach, and where a 4-star hotel can be found for less than $100 per night. A variety of water sports and excursions can be found at White Beach, while a world-class windsurfing spot is located a mere 10-minute walk away.
Canary Islands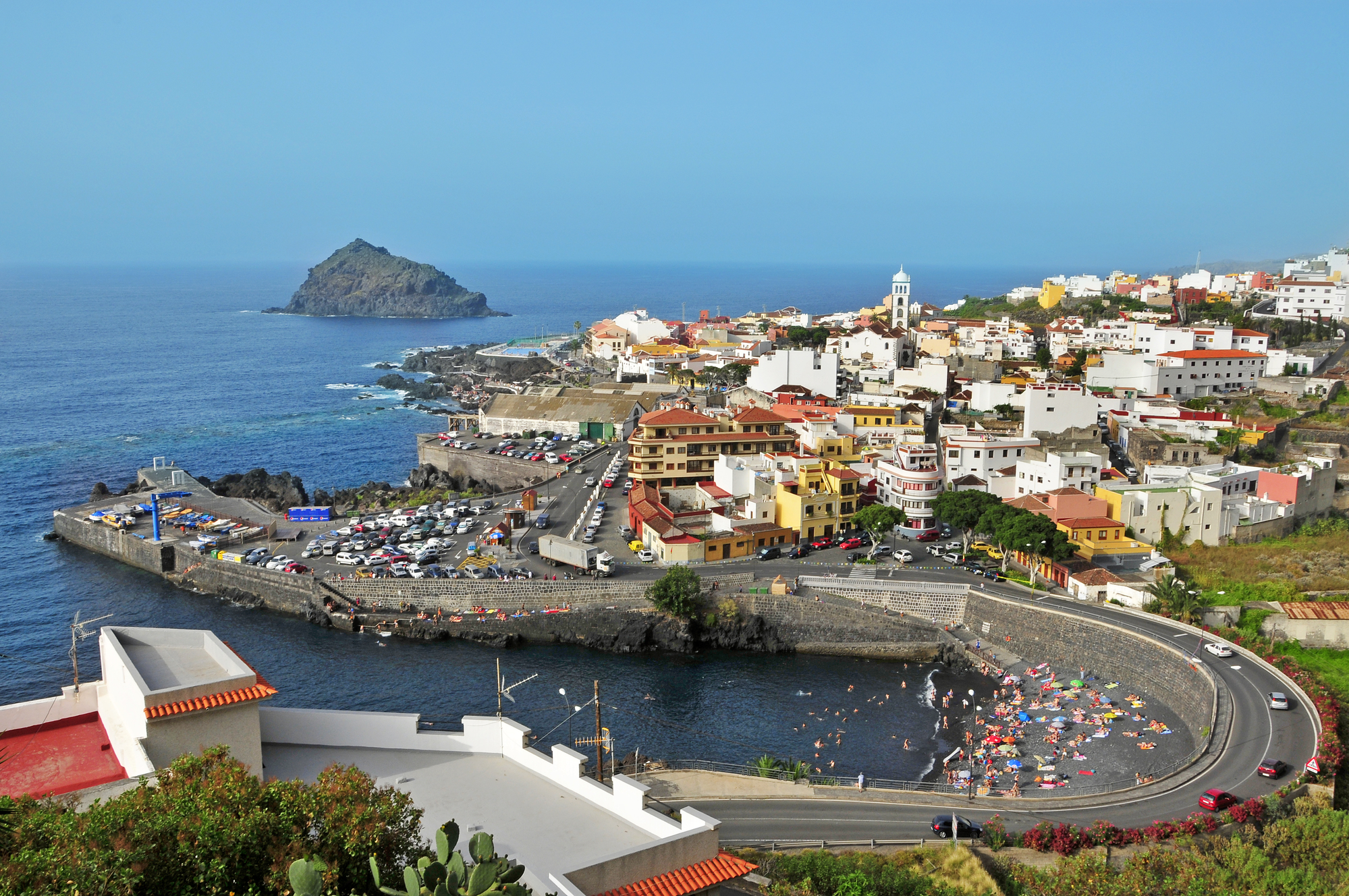 Ibiza and the other Balearic Islands may get most of the attention, but when it comes to underrated sunny destinations, we prefer the Spanish-owned Canary Islands. Located off the coast of western Africa, near the equator, the Canary Islands are almost always moderately warm, thanks to constant trade winds. There are a number of islands to choose from, though Gran Canaria and Tenerife tend to be the most popular and the most easily accessible. Families will love the Thai-themed water park, one of the largest of its kind in the world, located on Tenerife. Both islands boast fun colonial towns, hiking over a variety of interesting terrains, dozens of beach-front resorts, and myriad water activities like sailing and whale watching.
Cape Verde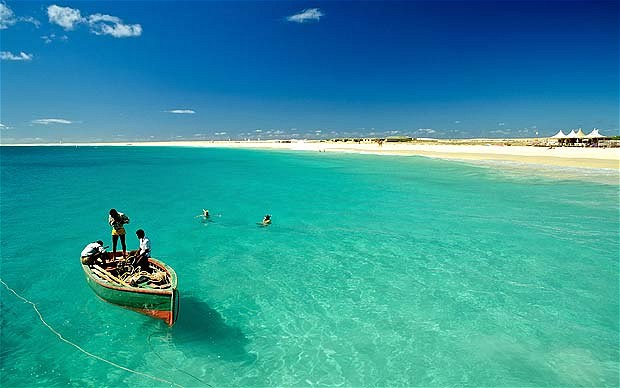 Located about 350 miles off the coast of Senegal, Cape Verde is a gorgeous volcanic archipelago and one of the warmest vacation options in the winter months. Each of the country's four most popular islands offers something different for visitors. Adventurers will love Santo Antao, while history buffs and those looking to soak up Cape Verde's unique Creole Portuguese-African culture should look no further than San Vicente. Finally, the islands of Sal and Boa Vista offer visitors chic resorts and the biggest collection of public beaches where windsurfing, kitesurfing, snorkeling, and whale watching are all popular pastimes.
Cartagena, Colombia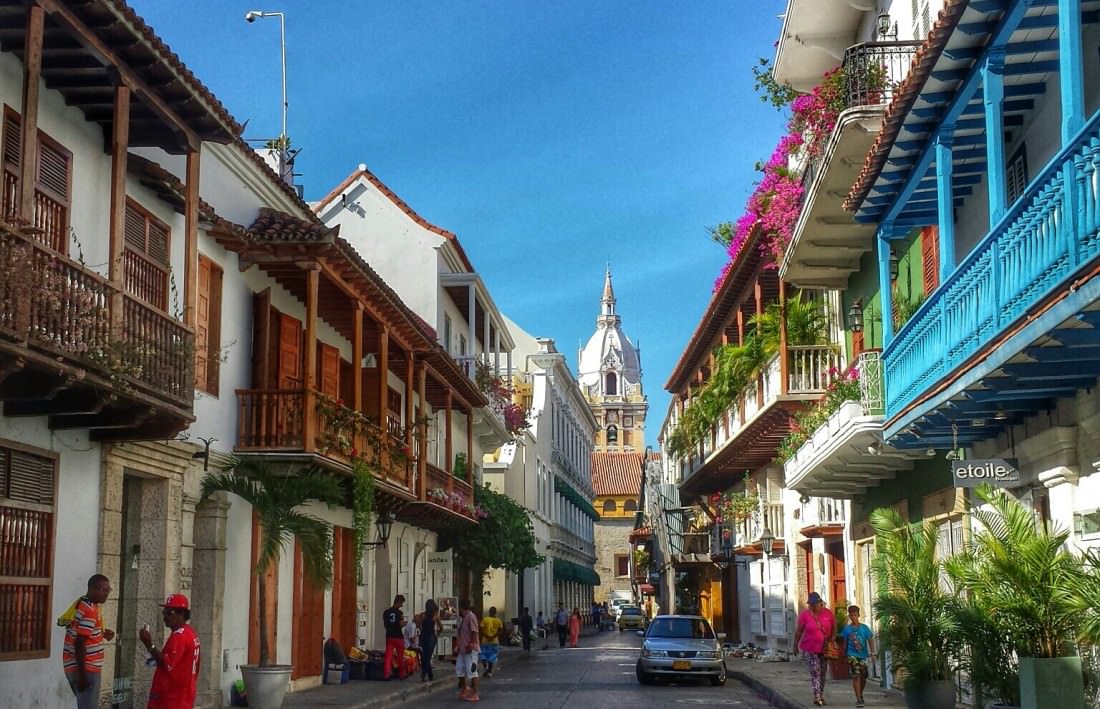 With one of the fastest growing tourism industries in South America, and milder winters than surrounding countries and regions, Colombia is quickly becoming a popular destination for American travelers. The city of Cartagena, characterized by its old world, colonial charm and pastel buildings complete with flower-covered balconies, offers visitors a plethora of fun cultural tours, interesting museums, and impressive architecture. Just off the coast, the Rosario Islands are the perfect place to relax and avoid the crowds. Sunbathing, snorkeling, diving, yachting, and boating are all popular pastimes on these islands that are often referred to as the "Cannes of the Caribbean."
Cuba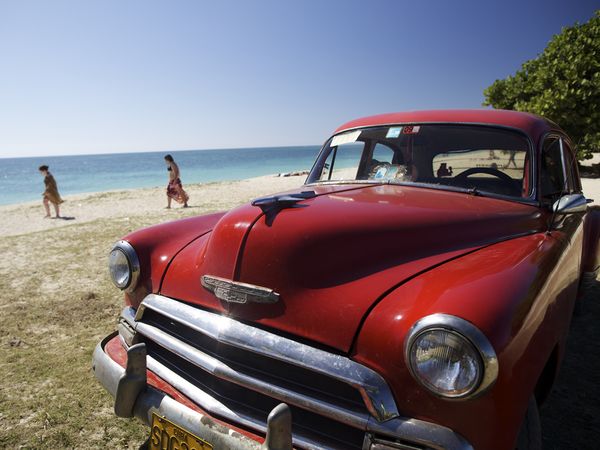 Only recently opened to American travelers, Cuba can still be considered an underrated sunny vacation destination. But with its world-class beaches, welcoming populace, and romantic 1950s-ish vibe, we wonder just how long it will be until Cuba is the go-to hotspot? Most travelers head to the capital city of Havana, where nightclubs, fabulous Cuban restaurants, and fascinating museums exist among mid-century cars and charming colonial Hispanic architecture. For fewer crowds and more beach time, the country's north coast boasts the best waters for sunbathing and water sports.
Curacao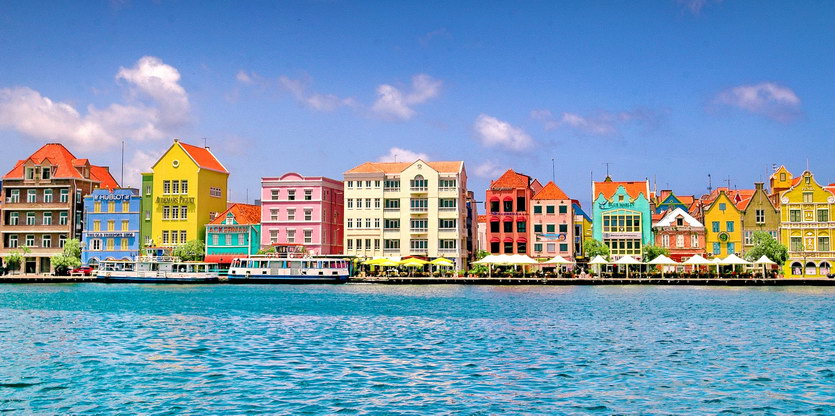 While most people still head to Aruba when visiting the Dutch Caribbean, more and more travelers are settling into the sunny beaches of Curacao. With its near-perfect weather and constant trade winds  year-round, Curacao is establishing itself as a major go-to spot for serious windsurfers, snorkelers, and scuba divers. When not enjoying the warm water at any of Curacao's 35 beaches, visitors can wander the town of Willemstad. A UNESCO World Heritage City, Willemstad's characteristic pastel buildings and rich Dutch heritage make it a joy to explore, and it consistently ranks among the most favored cities in all of the Caribbean.
Cyprus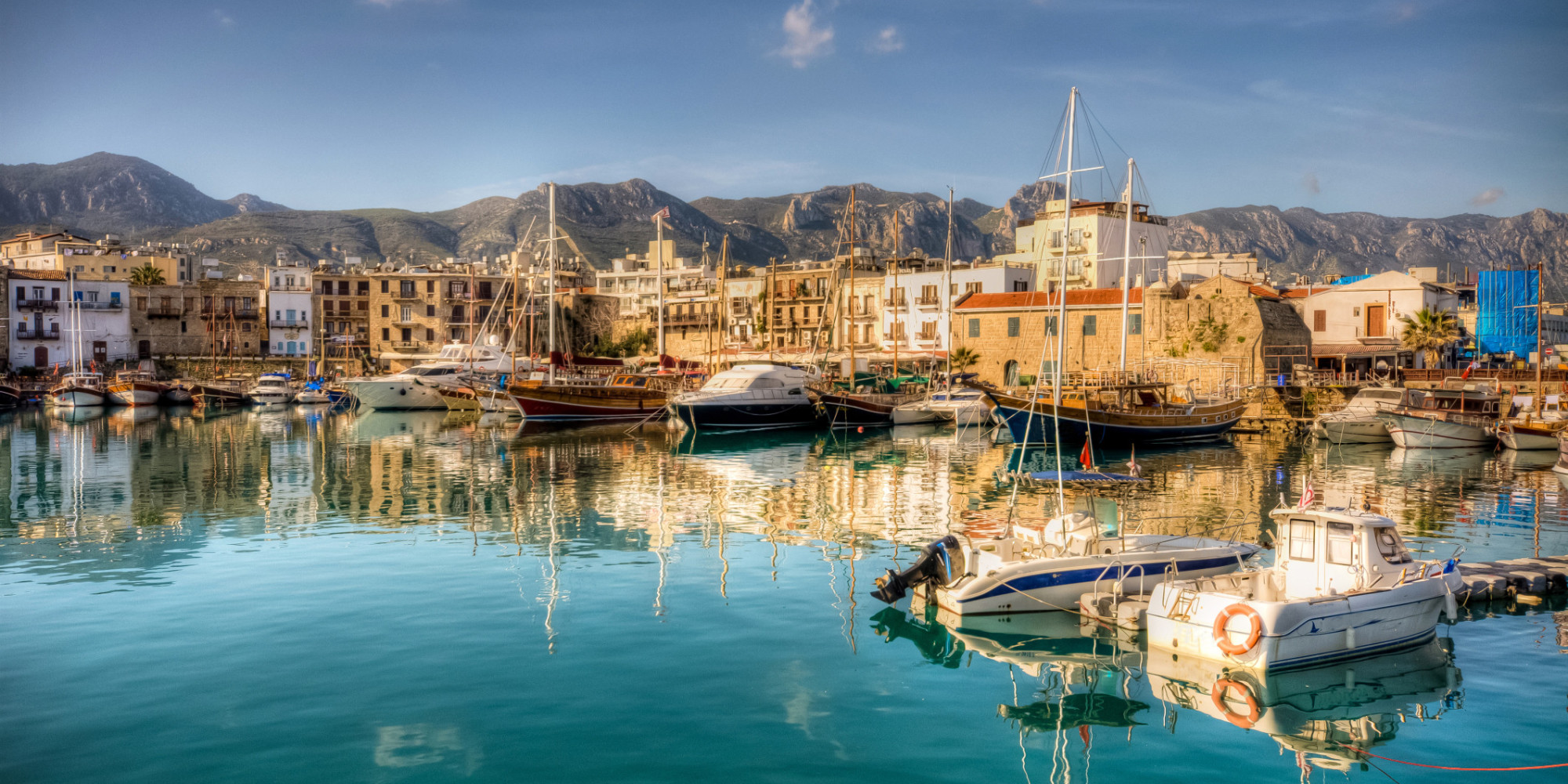 While everyone else enjoys the islands of Greece or Croatia, we suggest heading to underrated Cyprus. Located on the very eastern edge of Europe (it's technically in Asia), Cyprus's location on the Mediterranean equates to perfect beaches, lovely azure waters, and quaint coastal villages that often seem untouched by the encroaching world. History buffs will love all the cultural and religious sites, while opportunities for bungee jumping, sailing, snorkeling, diving, and fishing make Cyprus a great option for adventurers, too.
Dominica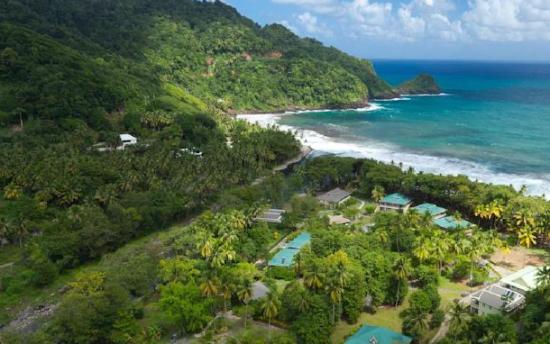 Dominica is easily one of the most underrated vacation destinations in the Caribbean, perhaps because it is mostly undeveloped beach and rugged, peaceful mountainscape. Nicknamed "The Nature Island," Dominica is characterized by its thick rain forests, large collection of hot springs, gorgeous beaches, and colorful capital city of Roseau. Adventurers will love trekking through Morne Trois Pitons National Park to reach Boiling Lake or the 65m-tall Trafalgar Falls, while beach bums can't ask for much better than Rosalie Bay, where snorkelers and divers will find some of the best ocean sightseeing in the Caribbean.
Dubai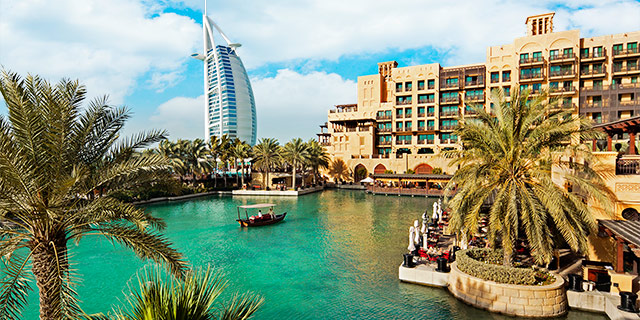 Dubai may not be the first place that comes to mind when one thinks of vacation, but there are plenty of reasons to make this Middle Eastern hotspot your 2017 sunny vacation destination. The city is full of top-tier restaurants, trendy bars and cafes, and unique activities. Hotels unlike anything else in the world, including the new Atlantis resort and the Burj Al Arab, are actually more of the norm in Dubai. Besides stunning wealth and glamour, Dubai offers visitors shopping at the Mall of the Emirates, an indoor ski park, and Jumeirah Beach, where warm sands and inviting waters make for a perfect day of water sports, yachting, and sunbathing.
Essaouira, Morocco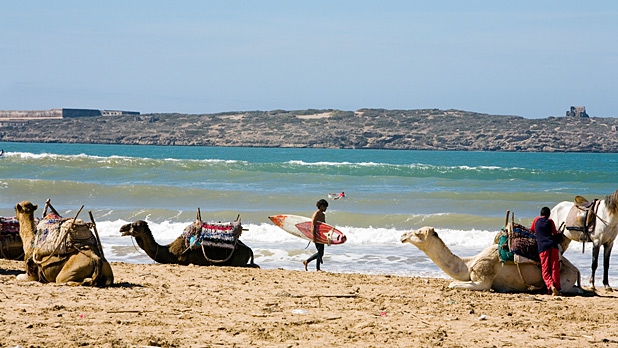 How Essaouira has remained such an underrated vacation destination for so long is a mystery. With the exception of some tourist-friendly shops and restaurants, plus a decent collection of trendy resorts, this little corner of Morocco is gloriously undeveloped. Strong northeastern winds make Essaouira a world-class spot for windsurfing and kiteboarding, while popular beaches like Cape Sim, Sidi Kaouki, and Mouley Bouzertoune are often the scenes of impromptu soccer or beach volleyball games. When one isn't sunbathing or surfing, a trip inland for the medina, fish market, or Games of Thrones filming spots is the perfect way to spend a day.
Goa, India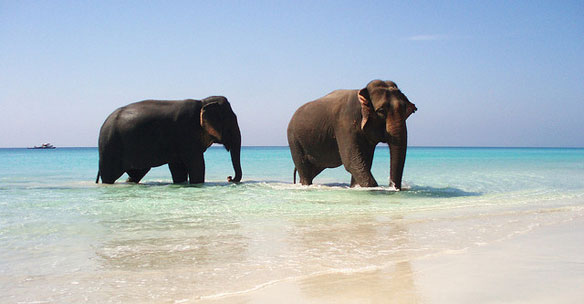 Located in the southwest region of India, the state of Goa is one of the most popular Indian destinations for international travelers. And with dozens of small beach towns dotting the coastline, this "Land of Beaches" is the perfect sunny vacation destination. Mandrem Beach is a great choice for a romantic getaway such as a honeymoon, while Arambol Beach, with its stunning views and lush natural surroundings, is the perfect choice for hikers and other adventure seekers. A fun vibe and shop-lined boardwalk make Candolim Beach a great option for families, but true beach lovers should look no further than Agonda Beach. Sunbathing, water sports, camping, and star gazing are all possible here, though Agonda may be best known for its offering of close nature encounters — keep your eyes peeled for dolphins and Olive Ridley Turtles, the latter of which are an incredibly rare sighting anywhere else in the world.
Kerala, India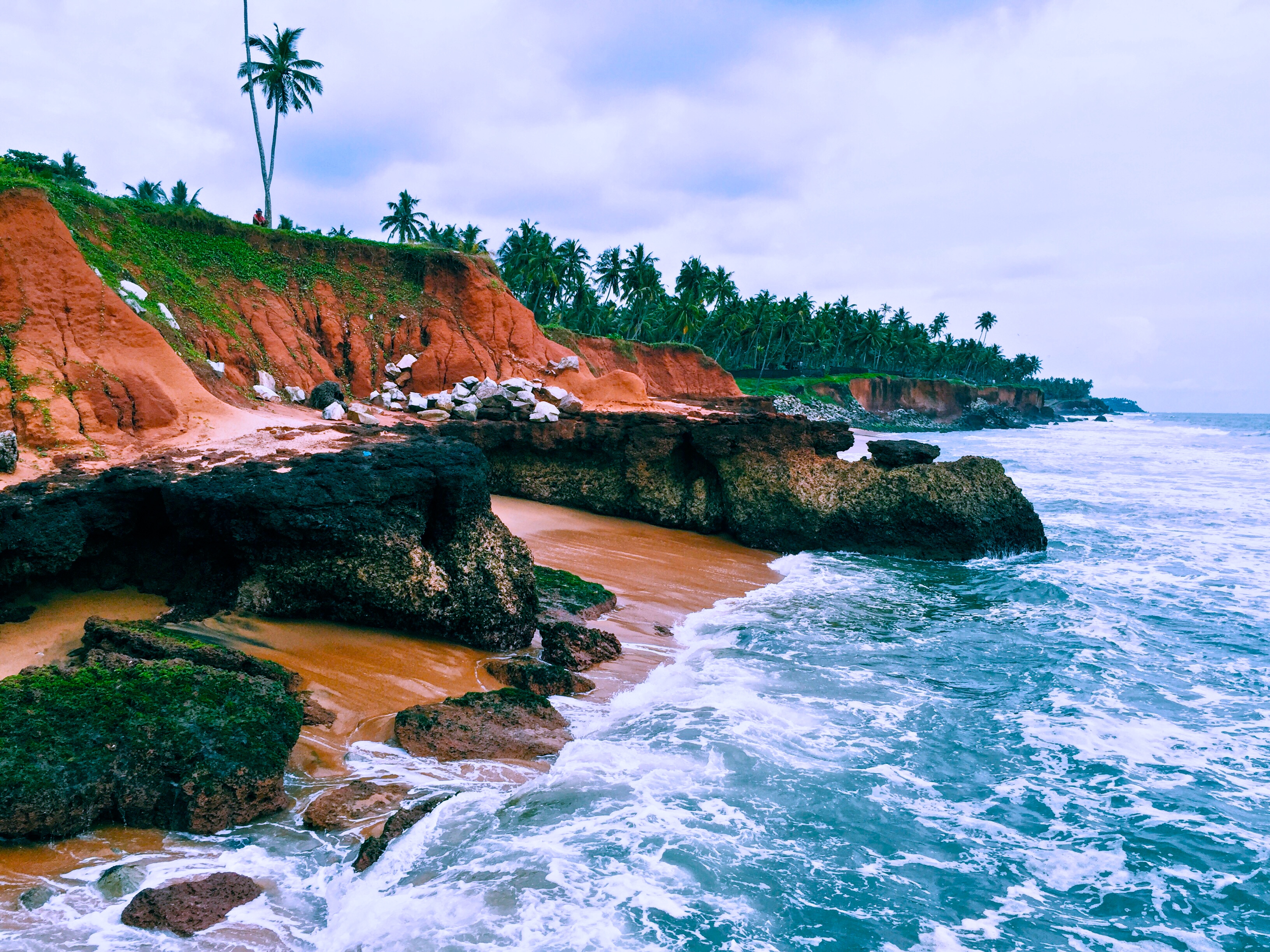 Kerala, situated on the southwestern coast, is another of India's up-and-coming sunny vacation destinations. Though its 100% humidity can feel a bit much during the summer months, Kerala's warm temperatures are perfect in winter. Most visitors come to Kerala for the beautiful beaches, many of which include hiking trails from the ocean to nearby waterfalls. Wildlife sanctuaries, authentic tribal villages, and an impressive backwater network of lagoons, rivers, canals, and lakes are all things that welcome travelers to this stunning location. Consider renting a traditional kettuvallam (a Kerala houseboat) to really immerse yourself into these special natural surroundings.
Kunming, China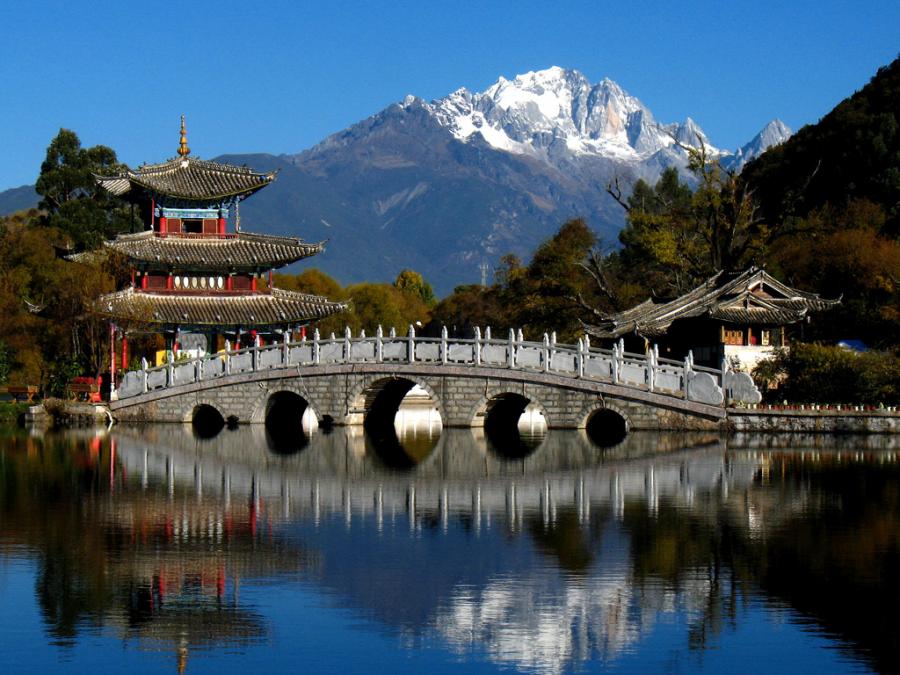 Unlike the rest of China — which is definitely not a year-round destination — Kunming is located in the Yunnan Province, where the high altitude means the temperature rarely rises above 85 or falls below 60 degrees Fahrenheit. Indeed, Kunming is even nicknamed the "City of Eternal Spring." Kunming is best for travelers looking for laid-back sightseeing or activities. Museums, hot springs, botanical gardens, the Yuantong Temple, and the Qiongzhu Temple are some of the go-to sights. Dian Lake is perfectly set up for fishing, golfing, and bird watching, while the park-like Green Lake, designed in the 17th century, is another of Kunming's sights worthy of a visit.
Lamu, Kenya

Most people think "safari" when they think of Kenya as a vacation destination, but the archipelago of Lamu proves that Kenya can hold its own when it comes to tropical beachfront luxury, too. With its cobalt waters and rolling white-sand dunes, Lamu is a picture-perfect destination for both couples and families. While swimming, diving, and boating are all popular pastimes in Lamu, the coral reef that surrounds tiny Kiwayu Island (located within swimming distance of the beach) makes it an especially attractive destination for snorkelers.
Langkawi, Malaysia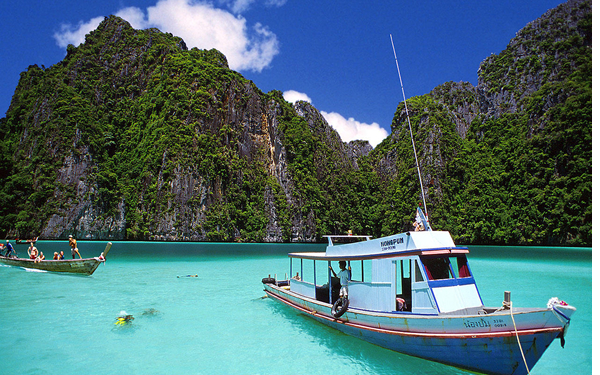 Malaysia is a far less obvious destination choice than  its crowded and more expensive neighbor, Thailand — and that makes it a perfect choice for an underrated sunny vacation destination. Langkawi is located in the far north of Malay territory (on the clearest days, Thailand is actually visible from some of the beaches), and is characterized by its wide selection of affordable luxury resorts and variety of stunning terrain. The thick foliage of the forests makes for some of the best bird watching in the world, while the peaceful blue waters are perfect for activities such as swimming, snorkeling, diving, and kayaking.
Loja, Ecuador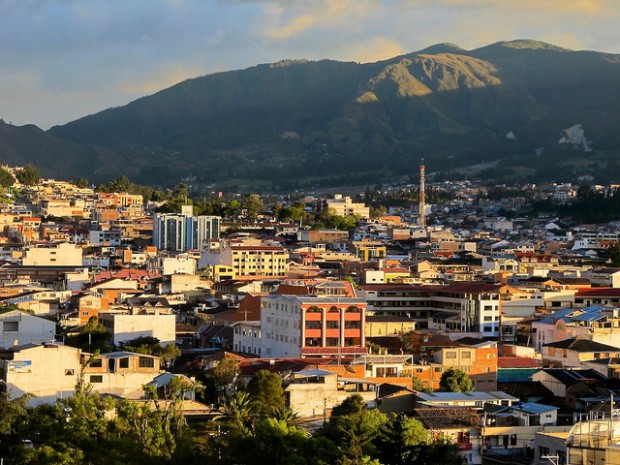 With temperatures consistently averaging around the mid-70s Fahrenheit, Loja, Ecuador is a great option year-round for a sunny vacation destination. Considered to be both the cultural and music capital of the country, Loja mostly attracts music-loving visitors anxious to experience the city's vibrant live music scene and the well-regarded Museum of Music. Loja's downtown, whose center is Independence Square, is a great hangout spot characterized by its traditionally colorful colonial buildings, nightclubs, and restaurants and bars. For adventurers, Loja is also a quick ride to from Podacarpus National Park.
Malaga, Spain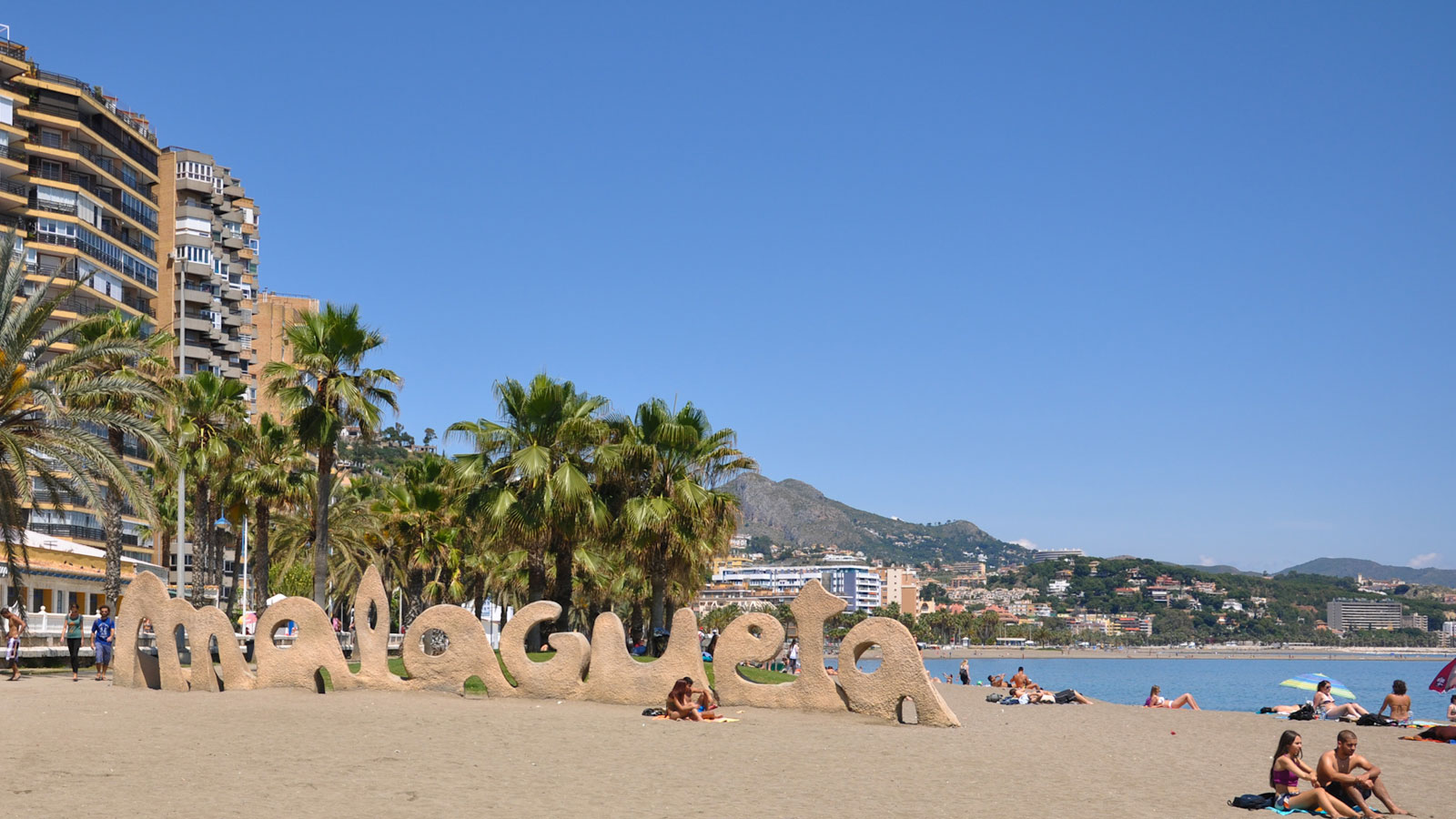 The weather is almost always ideal on Spain's Costa del Sol, making Malaga a perfect vacation destination for 2017. Indeed, Malaga has some of the warmest winters in all of Europe, and January highs often average around 60 degrees Fahrenheit. In the summer, Malaga enjoys about 11 hours of sunshine each day, plenty of time to enjoy the city's many parks, beaches and museums, the latter of which include branches of Paris's Centre Pompidou and Madrid's Thyssen. Open-air markets, beach-front tapas bars, and typical Spanish squares lined with citrus trees can all be found here, while the adventurous traveler will love Malaga's close proximity to such day-trip destinations as Gibraltar or Tangier in Morocco.
Maldives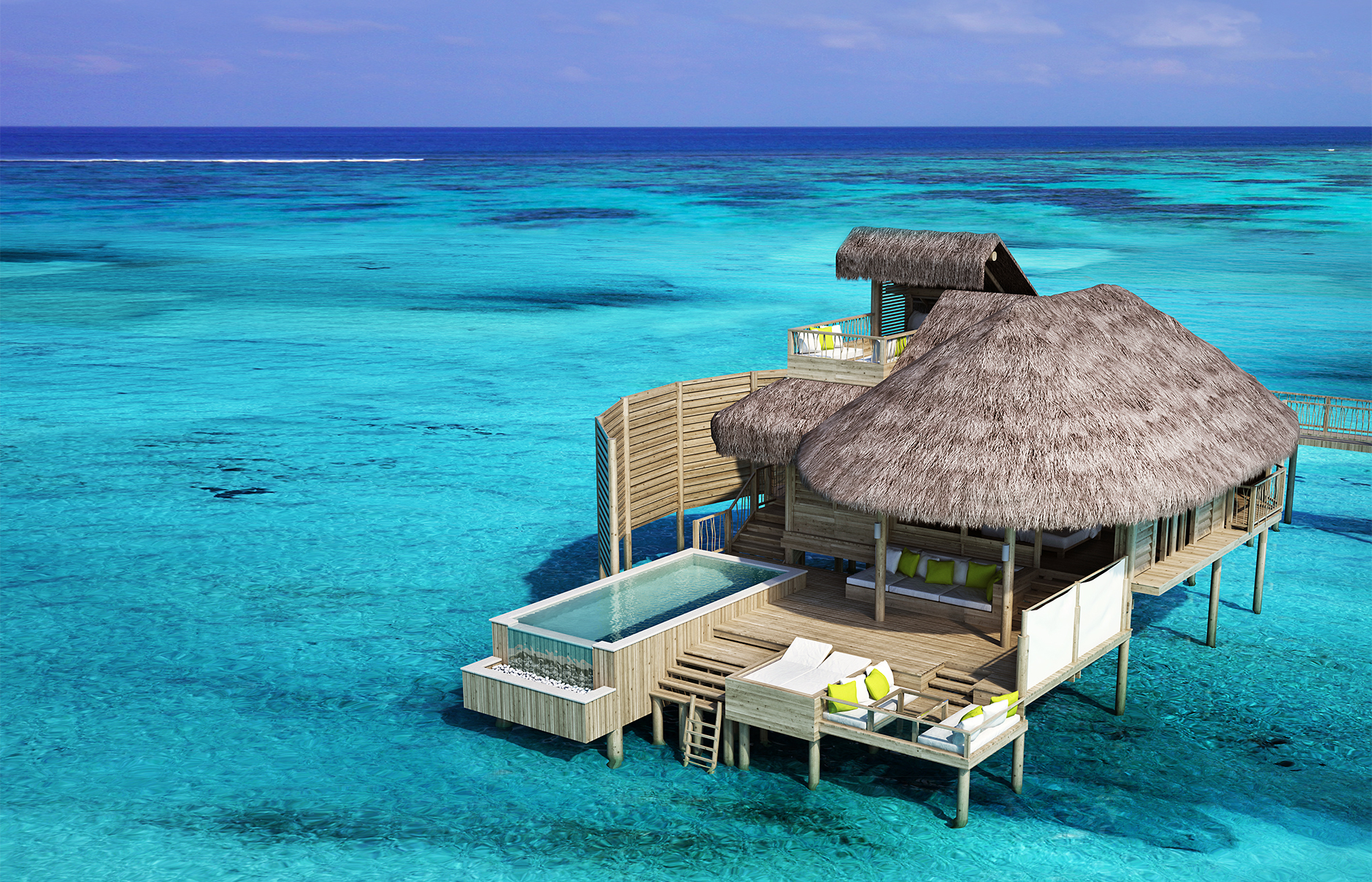 The Maldives, located in the Indian Ocean, are actually 26 atolls made up of more than 1,000 coral islands. Known for its beaches, blue lagoons, and reefs, the Maldives have long attracted the world's most serious snorkelers and divers. For those who prefer to hang out on land, the picturesque beaches are the perfect place to curl up with a good book, while the overwater bungalows and beachfront restaurants make it easy to wile away the time in paradise.
Manzanillo, Mexico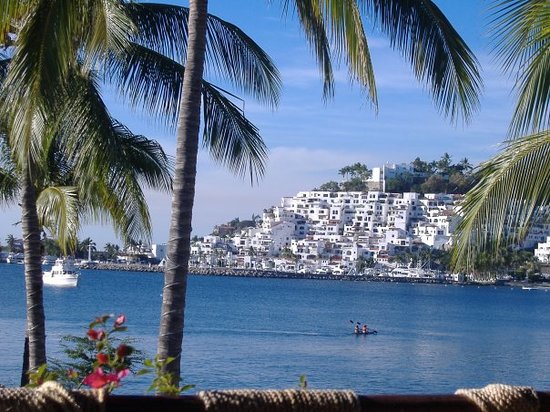 Though Manzanillo was one of Mexico's go-to destinations during the 1970s, it has become more and more underrated as larger resort towns have popped up nearby. And yet this beach town is just as fun and beautiful as it was in its heyday. While great reefs and superior underwater visibility make Manzanillo a great destination for snorkelers and scuba divers, it has long been a top destination for sports fishermen. In fact, this sleepy coastal town hosts the International Sailfish Tournament twice a year!
Mozambique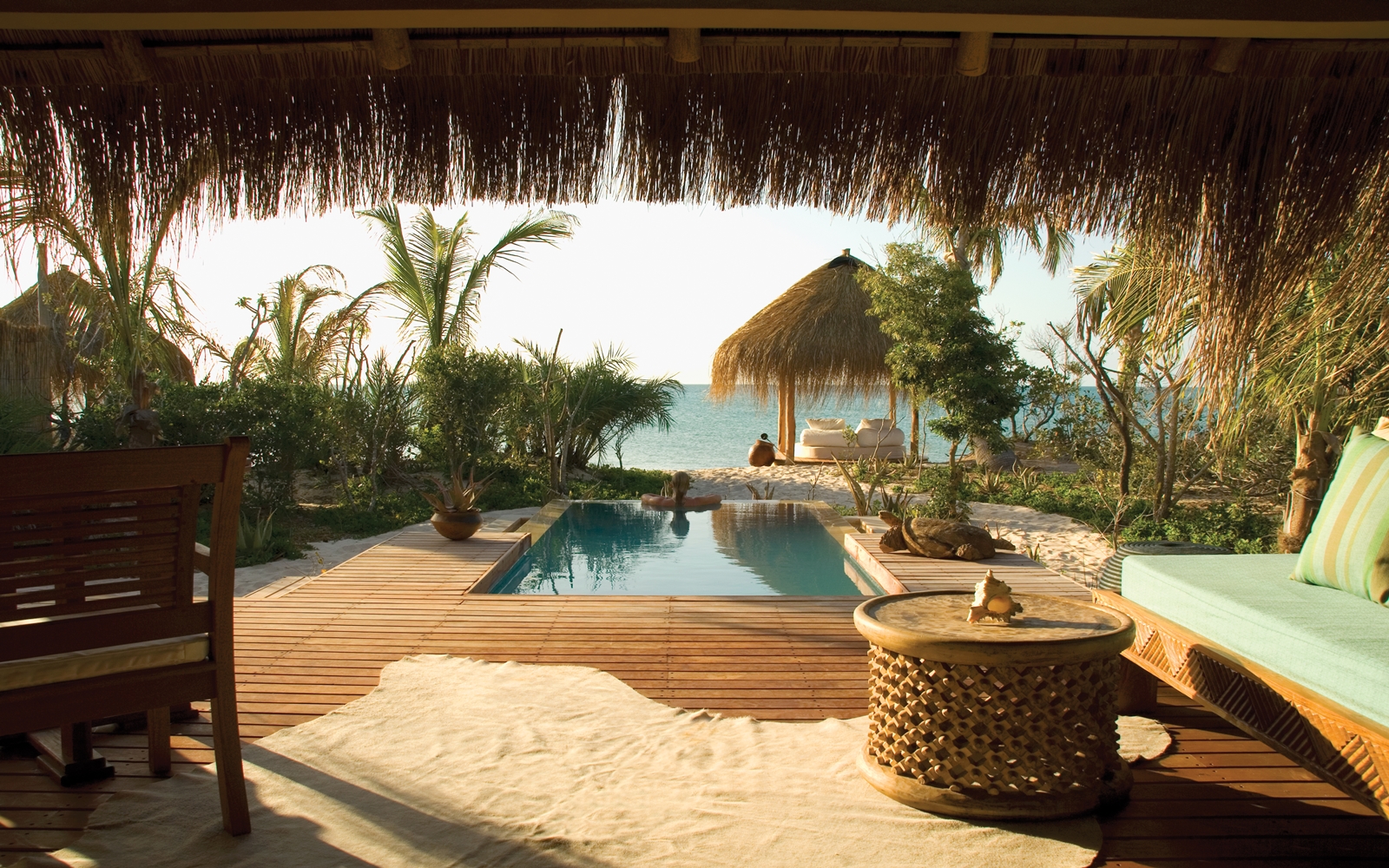 Though its southern neighbor, South Africa, may get most of the attention, Mozambique is quickly increasing in popularity. The country boasts more than 1,400 miles of gorgeous Indian Ocean coastline, and many of those miles are lined with chic resorts sitting on stunning beaches where sunbathing, sailing, snorkeling, and diving are all popular activities. When not lazing away the day on the beach, travelers can head inland to Gorongosa National Park. One of Africa's most notable safari destinations, Gorongosa is one of the best places to catch a glimpse of elephants, giraffes, elephants, and rhinos.
Nevis, St. Kitts & Nevis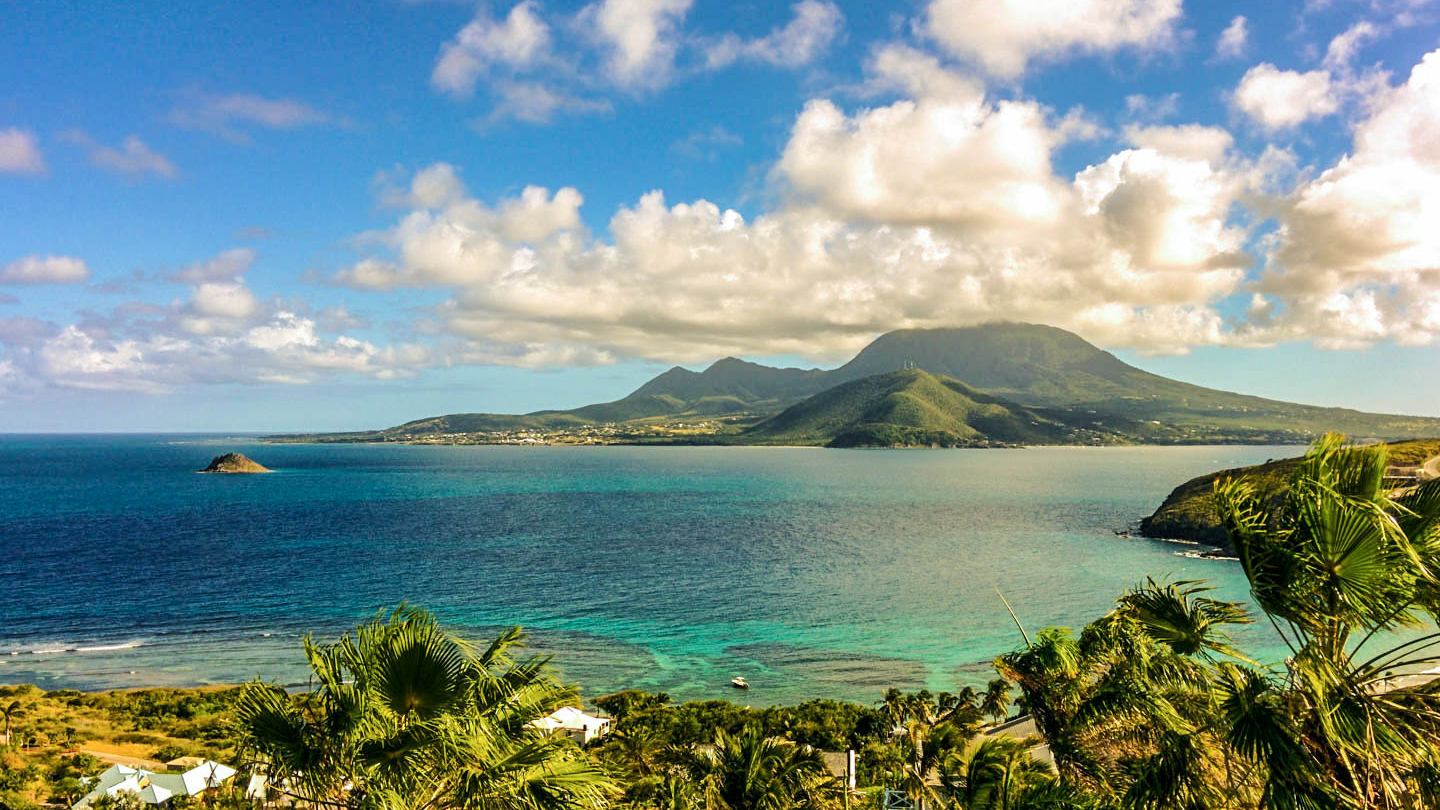 While most people think of the bigger and more popular St. Kitts, its sister island of Nevis is a seriously great underrated sunny vacation destination. Nevis is much less developed than the islands around it, and is  characterized by miles of unspoiled paradise perfect for quiet time and relaxation. Two popular beaches, Pinney's Beach and Oualie Beach, are great spots to enjoy the pristine blue waters, while those up for more adventure will love cycling or horseback riding around the island, a tour that includes tropical rain forests, a botanical garden, an impressive collection of old churches, Fort Charles, and a fascinating Horatio Nelson museum.
Oman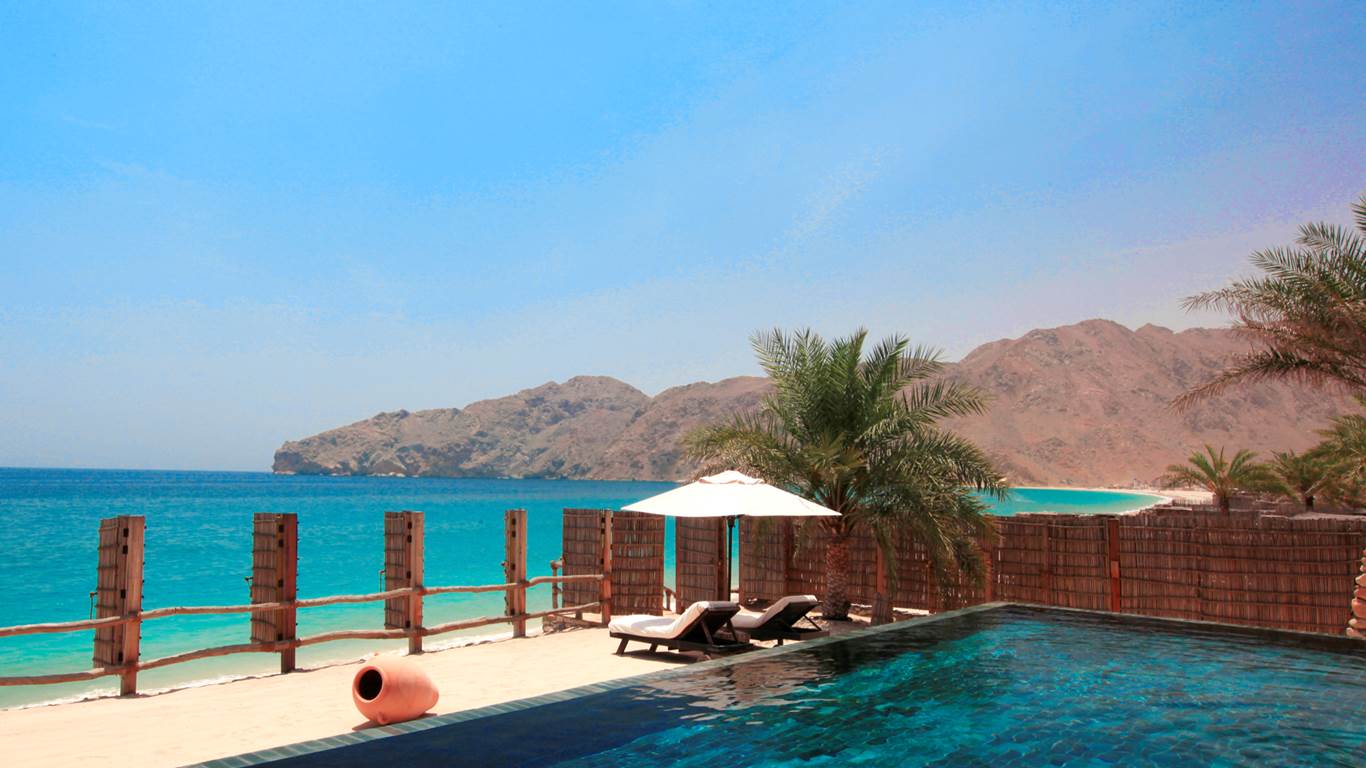 Though not as glitzy and far more traditional than Dubai or Abu Dhabi, Oman is quickly becoming one of the more popular destinations in the United Arab Emirates. For those looking for action and culture, the city of Muscat offers a fun, artistic vibe with a world-class opera house and the contemporary Ghalya's Museum of Modern Art. But most people come to Oman for beaches like Zighy Bay, which boasts dozens of trendy hotels and resorts, plus stunning turquoise waters.
Rangiroa, French Polynesia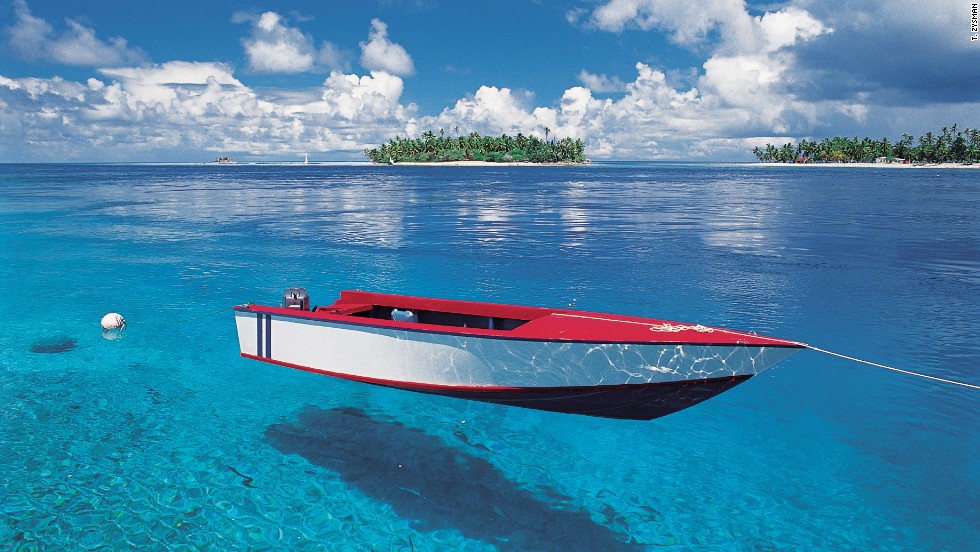 Far less known than its neighbors Tahiti and Bora Bora, Rangiroa is definitely one of French Polynesia's more underrated sunny destinations. The island is characterized by its quaint villages, calendar-perfect natural beauty, and typical overwater bungalows. As the second largest atoll (a collection of coral encircling a lagoon) in the world, Rangiroa is also one of the best places in the world for divers and snorkelers. Sunbathing, swimming, sailing, yachting, and kayaking are all popular pastimes here, while a nearby working pearl farm is also worth a visit.
Roatan, Honduras

Of the gorgeous Honduran Bay Islands, the isle of Roatan is the most inviting and has the most to offer international visitors looking for a sunny vacation spot. Located about 65 miles off the coast of Honduras, Roatan is becoming well-known for its white-sand beaches, thick green forests, and dazzling blue waters. While Roatan offers visitors myriad options for fun — including swimming with dolphins, zip-lining at Gumbalimba Park, visiting the largest iguana preservation farms in the world, and boating through mangrove forests — most come to Roatan for the superb diving. Indeed, Roatan is home to the second largest barrier coral reef in the world. Dive spots range from 20 feet to over 100 feet deep, and include drop offs, canyons, and the Caribbean's largest variety of coral and sponges.
Samoa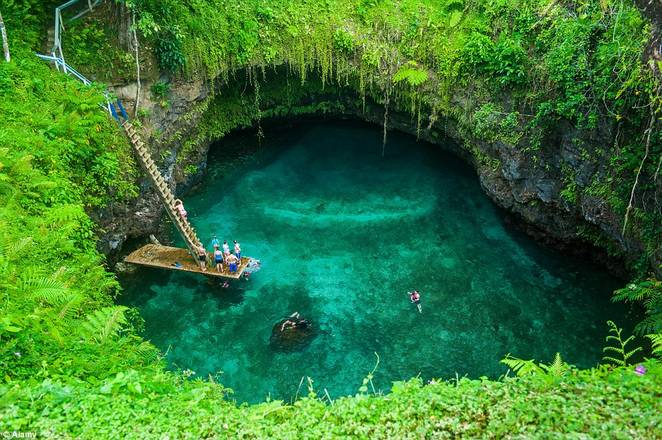 Known for its welcoming local population and one-of-a-kind culture, the Pacific island of Samoa is stunning and nearly perfect at any time of the year. Indeed, December tends to be the warmest month of the year — good news for those looking to escape a harsh winter with a sunny vacation destination. Endless beaches make for a relaxing stay on the beach, while tropical gardens, blue-green lagoons, and waterfalls are only some of the magical rewards Samoa offers hikers and other adventurers.
Sharm El Sheikh, Egypt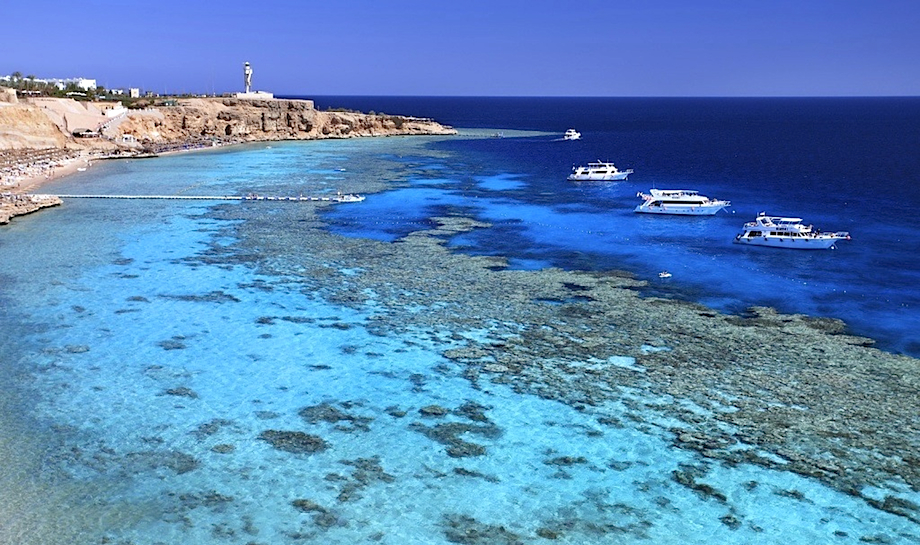 Though still completely underrated, Egypt's Sharm El Sheihk has long been a favorite sunny destination for British and European families. Sharm El Sheikh is located on the southern tip of the Sinai Peninsula, on the Red Sea, and is perhaps best known for Ras Mohammed National Park. The Park's waters are so clear, and its world-class reefs so calm, that Sharm El Sheikh is often considered to be one of the most perfect dive spots in the world.
Sint Maarten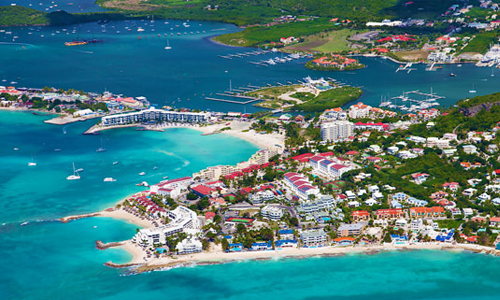 This half-French, half-Dutch island in the Caribbean is nothing but fun and a great option for a sunny vacation destination this year. Even in winter, the temperature rarely drops below 75 degrees, so water sports and beach activities are prime here. The favored Orient Bay is the perfect spot to enjoy the local waters. Known as the "party beach," Orient Bay is clothing optional, though most people come to enjoy the windsurfing, parasailing, yachting, and snorkeling. The Maho Casino offers some gambling fun for the evenings, while top-tier restaurants and dozens of nightclubs are also popular pastimes.