Non-stop parties and endless hours of sunbathing have become synonymous with the idea of Spring Break. Unfortunately, so have places like the Bahamas, Daytona Beach, and so many other getaway spots that are packed with students and umbrella drinks through March and April.
For those tired of waiting hours at the bar or battling the crowds for a spot on the beach, we've found the 30 most underrated Spring Break towns for 2017. Some of these destinations, like Dublin, Ireland, don't have a beach in sight, but plenty of fun cultural activities to enjoy. Others, like the island of Dominica in the Caribbean, are beach paradises. But as much as they vary, all of our Spring Break towns have one thing in common: they are great underrated destinations that are sure to be a good time!
Asheville, North Carolina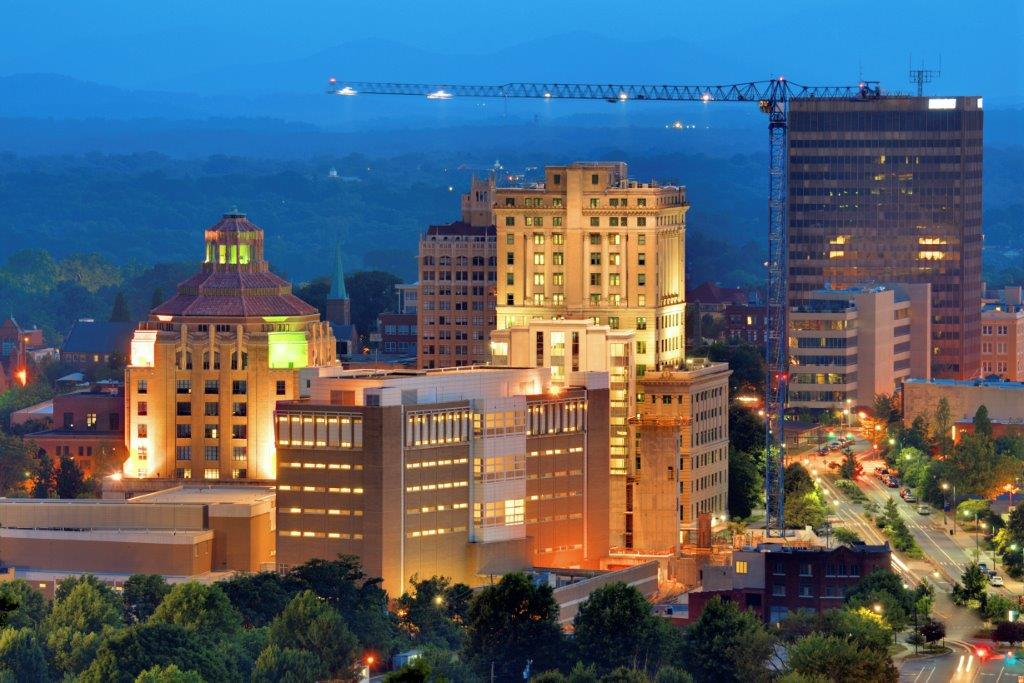 One of America's trendiest "hipster" towns is also a great underrated Spring Break destination. Asheville's walkable downtown is relatively small, meaning you'll have plenty of time and energy with which to explore its many cafes, bars, art galleries, and live music venues. Though you may find if hard to leave charming downtown Asheville, the surrounding area is just as cool. Relax in a nearby salt cave spa, hike through the local mountainscape, or visit the famous Biltmore Estate.
Atlantic City, New Jersey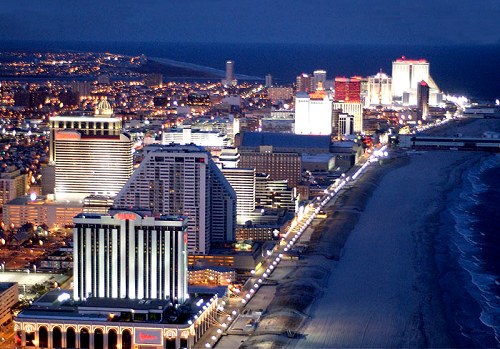 This Spring Break, skip Las Vegas and head to Atlantic City, New Jersey. Like its West Coast cousin, Atlantic City has plenty of affordable luxury hotels, trendy nightclubs, and top-notch restaurants. Spend your vacation days on the beach or exploring Atlantic City's boardwalk, then head to the local casino resort come nightfall for an evening of gambling, eating, and clubbing. For beach time and casinos, Atlantic City is the best of both worlds!
Baja California, Mexico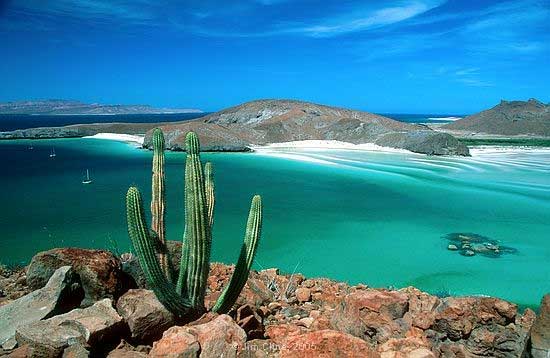 While the big-name Mexican resort towns tend to become overrun during Spring Break, Baja California remains a great underrated destination. Jutting out from California's southernmost edge, Baja is often called "Mexico's most fabulous sunshine enclave." Food, drinks, resorts, and condo rentals are all on the affordable side, while free or inexpensive activities include such things as hiking, cycling, snorkeling, diving, kayaking, paddle boarding, and whale watching.
Cozumel, Mexico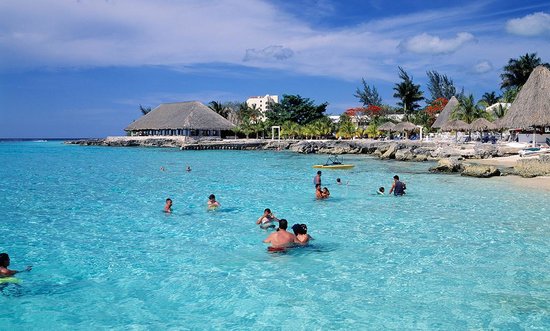 If your Spring Break must-haves include an escape from the cold, then Cozumel, Mexico may just be your perfect underrated Spring Break town. This 250-square mile island located off the coast of the Yucatan Peninsula is well known for its stunning natural scenery, pristine beaches, and beautiful water. Hire a fishing or diving charter to escape the beach crowds and experience the ocean in peace. Cozumel has one of the most beautiful and lively shallow reefs, and even amateur snorkelers and divers won't want to miss it! After a day in the water, relax on the beach or wander through one of the many shopping plazas in search of some local fare.
Dominica, Caribbean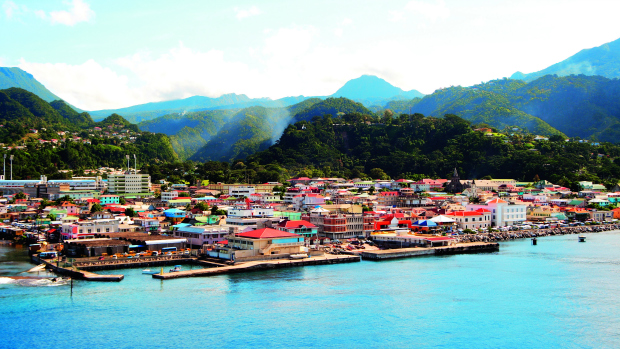 While other Spring Breakers head to the Bahamas, we recommend heading to a different Caribbean island: the just as beautiful, but totally underrated Dominica. You won't find any chain resorts or tourist traps here. Dominica is best known for its eco-tourism, and offers plenty of opportunities to get up close and personal with wildlife and other local flora and fauna. Though at the end of a long day, Dominica's well-preserved beaches are a great place to relax and soak up some sun.
Dublin, Ireland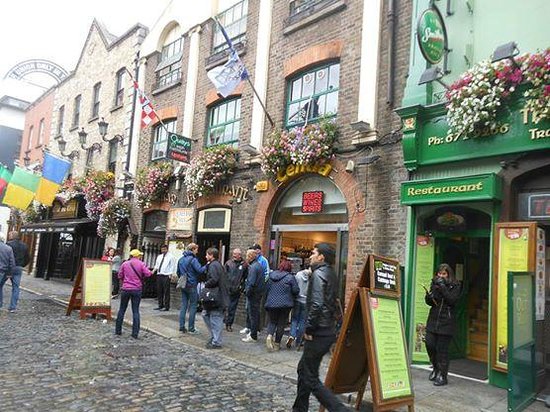 With flights to Europe seemingly cheaper than ever, there's never been a better time to spend Spring Break in Ireland. Though the months of March and April can be a wee bit chilly, Ireland's capital city of Dublin is a blast at any time of the year! Cross over the Ha'Penny Bridge in the morning, and spend the day wandering such sites as the Guinness Distillery, Trinity University, and Kilmainham Gaol, then grab an early picnic dinner and enjoy a cricket match in the park. End your day (and night) with a wander through the Temple Bar, where the only thing more entertaining than the pub musicians is people watching!
Finger Lakes, New York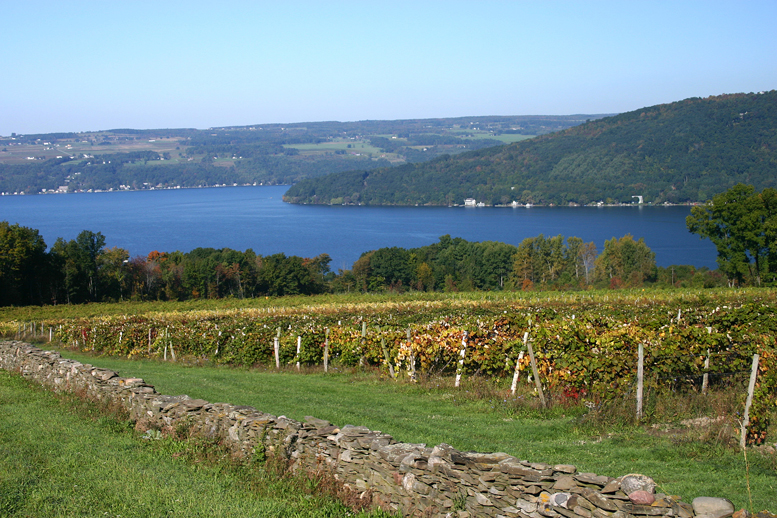 For those on the East Coast, Finger Lakes, New York makes for a fun and totally underrated Spring Break destination. For those of drinking age, Finger Lakes is home to more than 100 top-notch wineries. Pile into the car or, better yet, rent a limo for the day, and wander through this world-class wine making region. Once you've had your fill, explore the area's quaint small towns, stop in at a one-of-a-kind museum, or hike to a waterfall.
Jackson Hole, Wyoming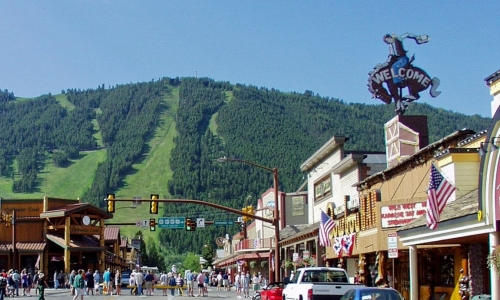 If you're craving some snow or skiing over Spring Break, skip Aspen and Tahoe and head to Jackson Hole. This stunning valley located in western Wyoming is surrounded by mountains and ski resorts worth a few days of downhill adventure. After a day on the slopes, enjoy Jackson's quaint downtown area, with its art galleries, top-notch restaurants, cafes, and other local shops. Not much snow left come break time? Don't worry. Jackson Hole is a world-class destination for hiking and cycling, and Yellowstone National Park is a hop and skip away.
Kiawah Island, South Carolina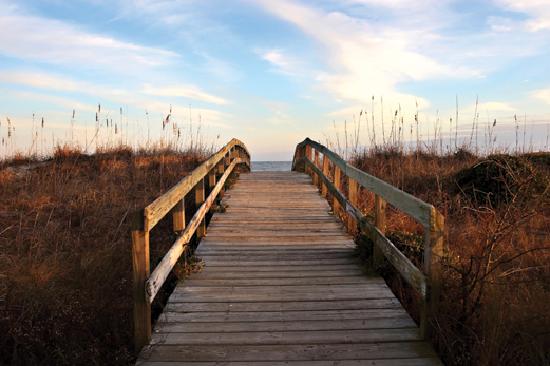 Located just 15 miles south of Charleston, Kiawah Island, South Carolina is a great underrated Spring Break town. While the Island is better known for its relaxing vibe than its party scene, visitors to Kiawah aren't likely to run out of things to do. Private beaches are the perfect place to relax in the sun, while pristine local golf courses and top-notch restaurants also make for good leisure time. Those in need of a little more adventure are sure to enjoy a paddling tour along the shore, a competitive tennis game on one of the many public courts, or the more than 30 miles of trails ideal for a hike or cycle.
Myrtle Beach, South Carolina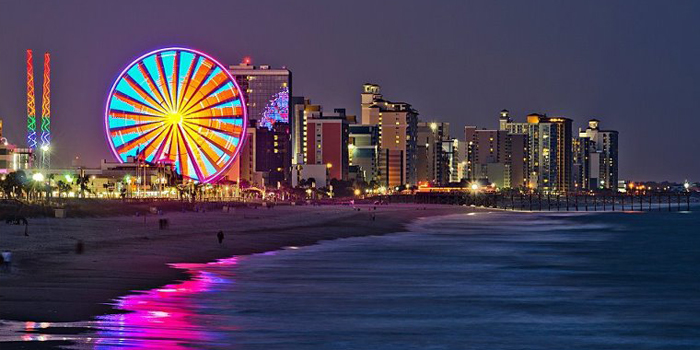 Myrtle Beach, South Carolina is easily accessible via car from much of the South and East Coast, making it an easy Spring Break option. Myrtle Beach boasts more than 60 miles of clean and safe beaches that are perfect for sunbathing and swimming, though on the off chance you get tired of the beach, you aren't likely to run out of other fun things to do. A local amusement park offers everything from water slides to roller coasters, while a popular outlet center and more than 100 local golf courses can provide more relaxing pastimes.
Nashville, Tennessee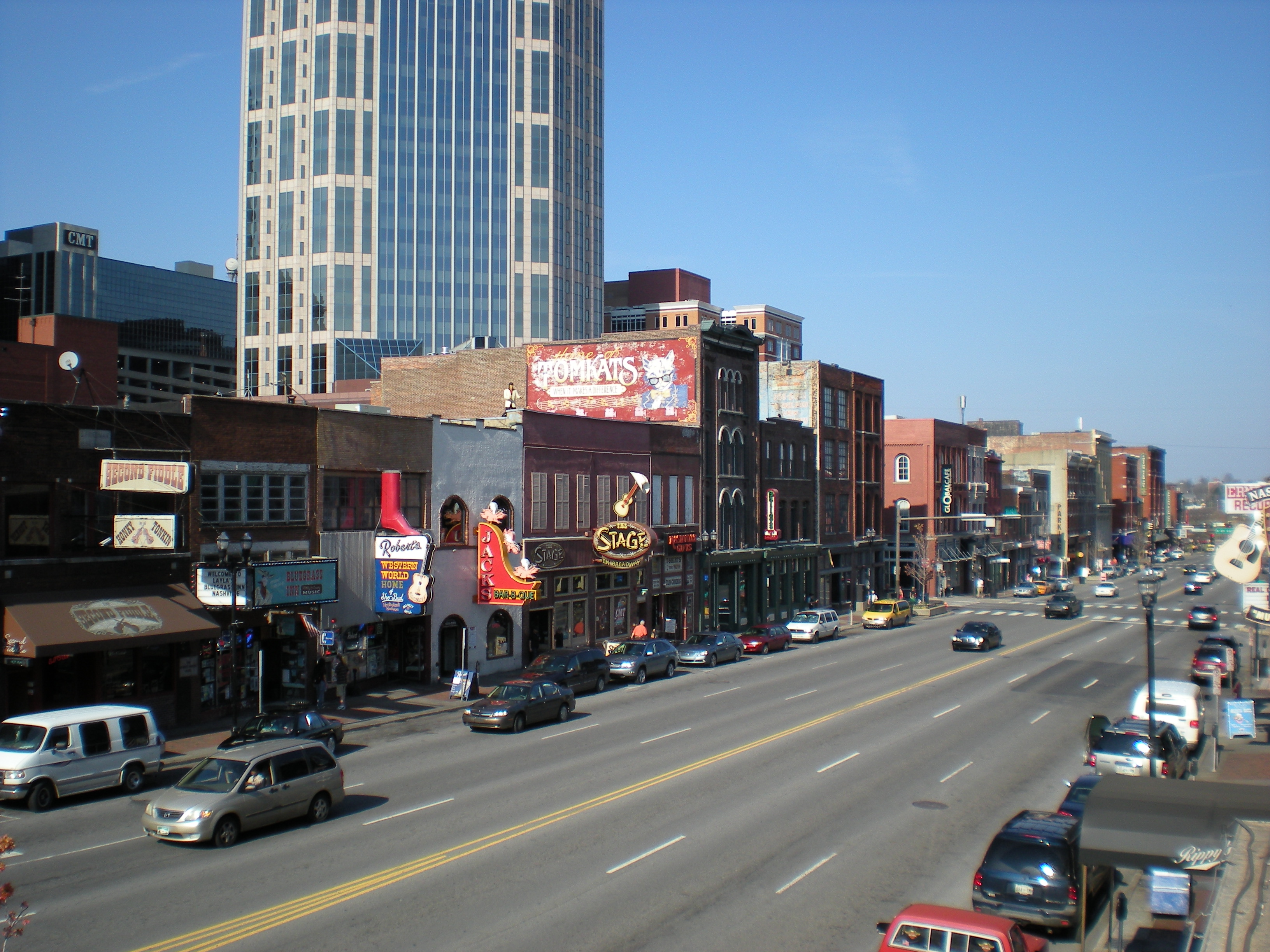 One of the most up-and-coming cities in the United States is also a great Spring Break destination! Made up of trendy neighborhoods, Nashville is the perfect place to explore on foot. Pop into shops, sample the local restaurant scene, and take in some of the live music shows that make this city so famous. Music lovers will especially love visiting places like the Ryman Auditorium, the Country Music Hall of Fame, or Music Row. And while you're having a blast, don't forget to keep your eyes peeled — you never know which star you'll see in this laid-back, paparazzi-free city.
New Orleans, Louisiana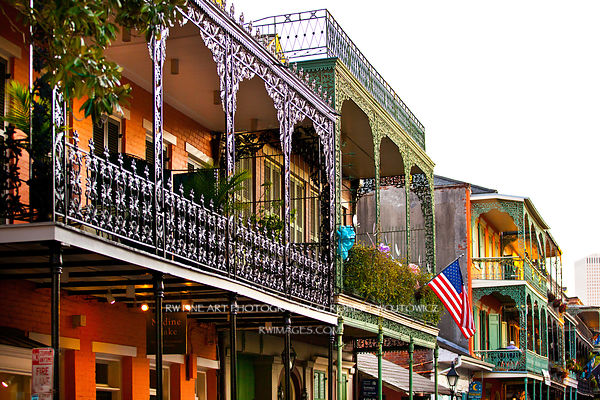 New Orleans is a great place to experience with friends, making it a perfect Spring Break destination! You don't have to come for Mardi Gras to experience the fun New Orleans is known for. Spend the day time exploring the history of the French Quarter, walk the neighborhood streets to admire the city's unique architecture, or catch an impromptu jazz or blues concert. Then, come sundown, head straight for Bourbon Street where the party never really ends. And don't forget to try some of New Orleans' classic dishes, such as jambalaya and beignets.
Panama City Beach, Florida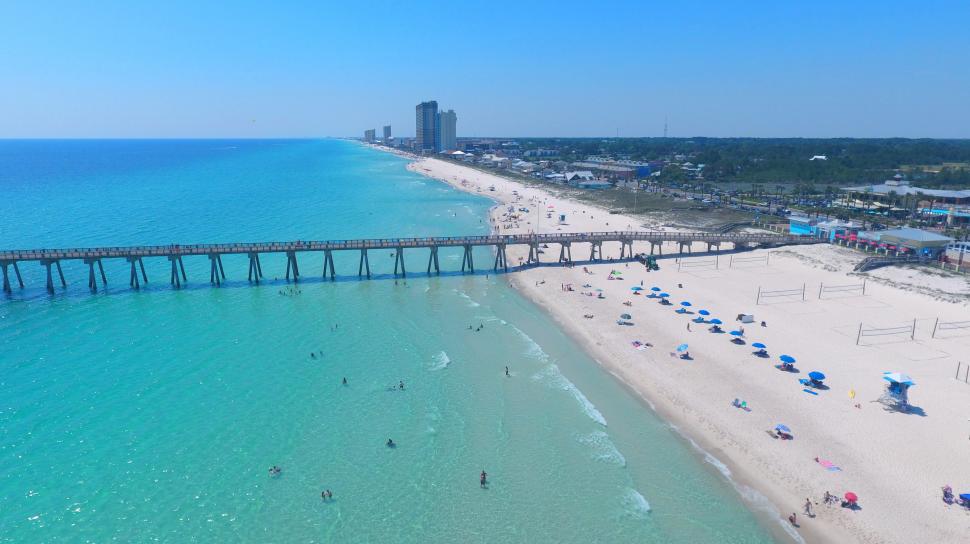 As every Southerner and Midwesterner knows, Destin, Florida is one of the most popular and crowded beach destinations on the Florida Panhandle. But just down the coast line is Panama City Beach, a lower-key and underrated Spring Break town. Like Destin, Panama City Beach enjoys stunning white beaches and emerald waters. Snorkeling and scuba diving opportunities are some of the best in the region, while those who prefer to stay dry are sure to enjoy exploring the shoreline's many shops, parks, and restaurants.
Playa del Carmen, Mexico

If Europe is too far for a Spring Break destination, consider Mexico's Playa del Carmen. This chic resort town located on the Yucatan Peninsula has a certain Euro air to it, plus pristine white sand beaches, lots of affordable restaurants and cafes, and plenty of all-inclusive beach resorts perfect for a college budget. When you're not enjoying the water, explore bustling El Zocalo with its quirky shops and eateries, or head to ancient ruins in Tulum, Rio Secreto, or Xel-Ha.
Portland, Oregon

You might have to bring your rain coat and Wellies to this underrated Spring Break town. Located in the Pacific Northwest, Portland, Oregon is the perfect place to spend a long weekend exploring. Between the shelves of Powell's World of Books is the perfect place to spend a morning, while the dozens of locally owned restaurants and craft breweries will have you obsessively watching the time in anticipation for the next meal. Adventurous Spring Breakers will also love getting out of Portland and enjoying the many hiking and cycling opportunities that exist around the city — weather permitting, of course.
Puerto Escondido, Mexico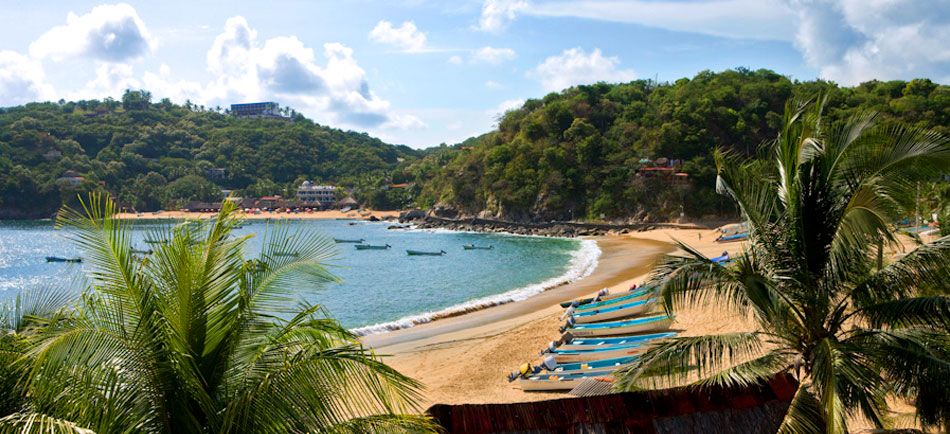 Puerto Escondido, Mexico is the perfect Spring Break alternative to overcrowded (and overpriced!) Tulum. Located on the same coastline as Tulum, Puerto Escondido is a secluded paradise with a name that literally means "Hidden Port." A fun nightlife scene can be found here, as can lots of live music venues and outdoor restaurants. But most people come to Puerto Escondido for the beaches. Here, visitors can surf, snorkel, or just sunbathe in some of the world's most stunning waters.
Puerto Plata, Dominican Republic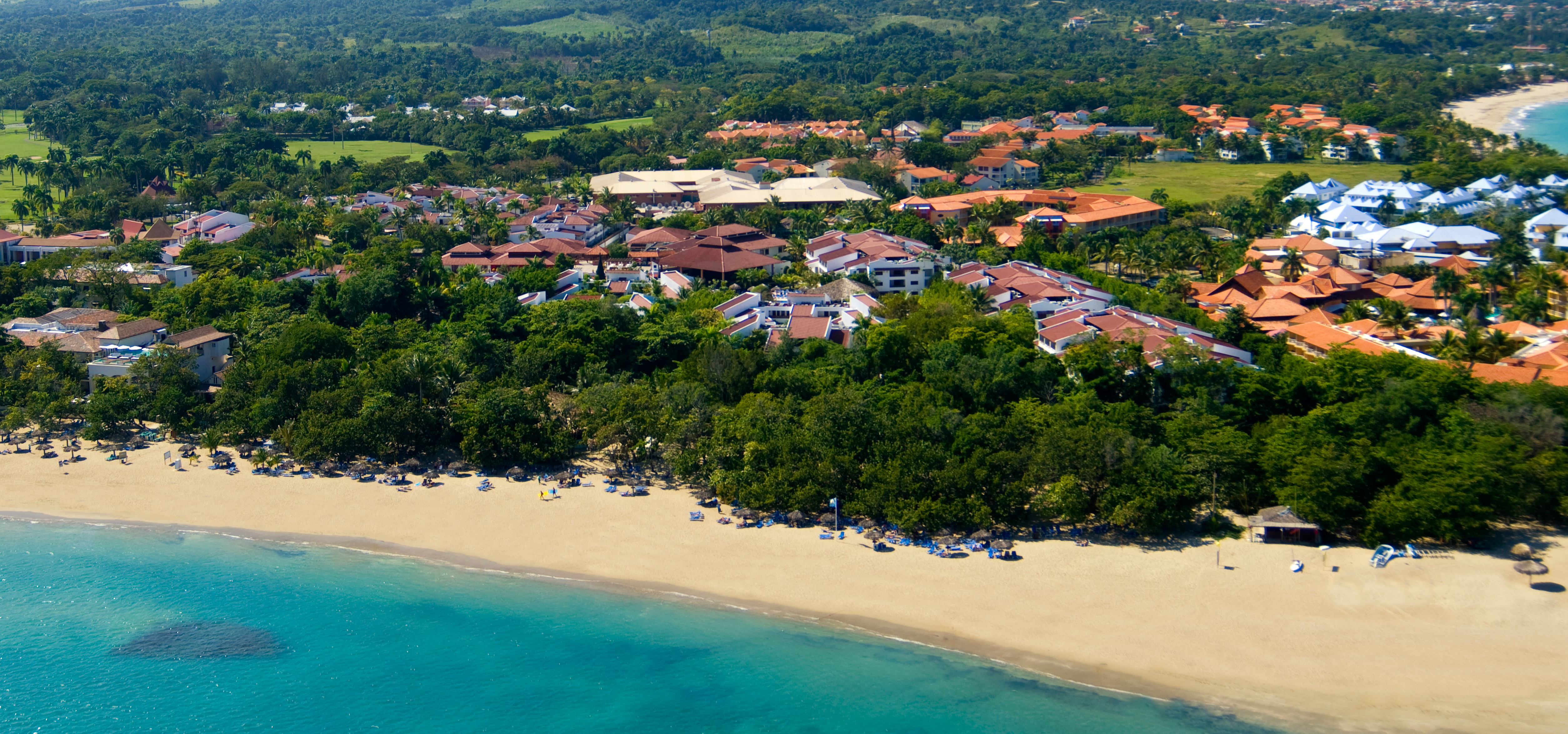 Want an underrated Spring Break destination that still has a lively party scene? Then look no further than Puerto Plata, Dominican Republic. Despite Puerto Plata's popularity as a vacation destination, you'll have no trouble finding your own spot on one of the golden sand beaches. Swimming, sunbathing, boating, and even fishing can easily take up all of your time here, though you'll want to save some energy for the lively nightlife scene.
Puerto Vallarta, Mexico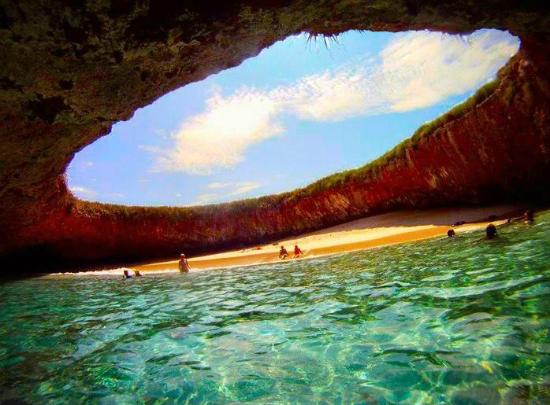 Tropical getaway Puerto Vallarta is yet another Mexican destination that makes for the ideal Spring Break. Whether you're traveling on a college budget or have a little more money to spare, there's no doubt you'll find what you're looking for here. Days here seem to revolve around the beach, and our best suggestion is to adapt to the local lifestyle! Sunbathing, snorkeling, surfing, and diving are all popular pastimes in Puerto Vallarta, while a healthy amount of fun local nightlife can easily be found in the plazas and downtown areas.
Sanibel Island, Florida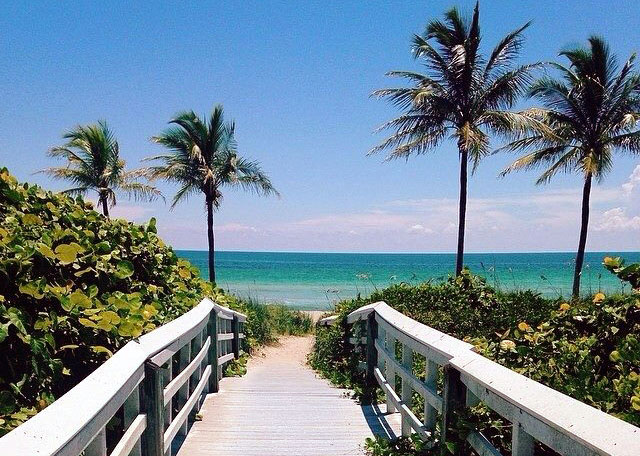 What's the opposite of busy Fort Myers? That would be Sanibel Island, a low-key Gulf Coast destination that is perfect for a relaxing Spring Break getaway. On Sanibel, casual chic is the theme. Spend a lazy morning enjoying the various cafes, walking the downtown, and window shopping the boutiques and galleries. Then head to the sandy beach for some swimming, sunbathing, and shell collecting, the latter of which is said to be the Island's official pastime.
Santa Teresa, Costa Rica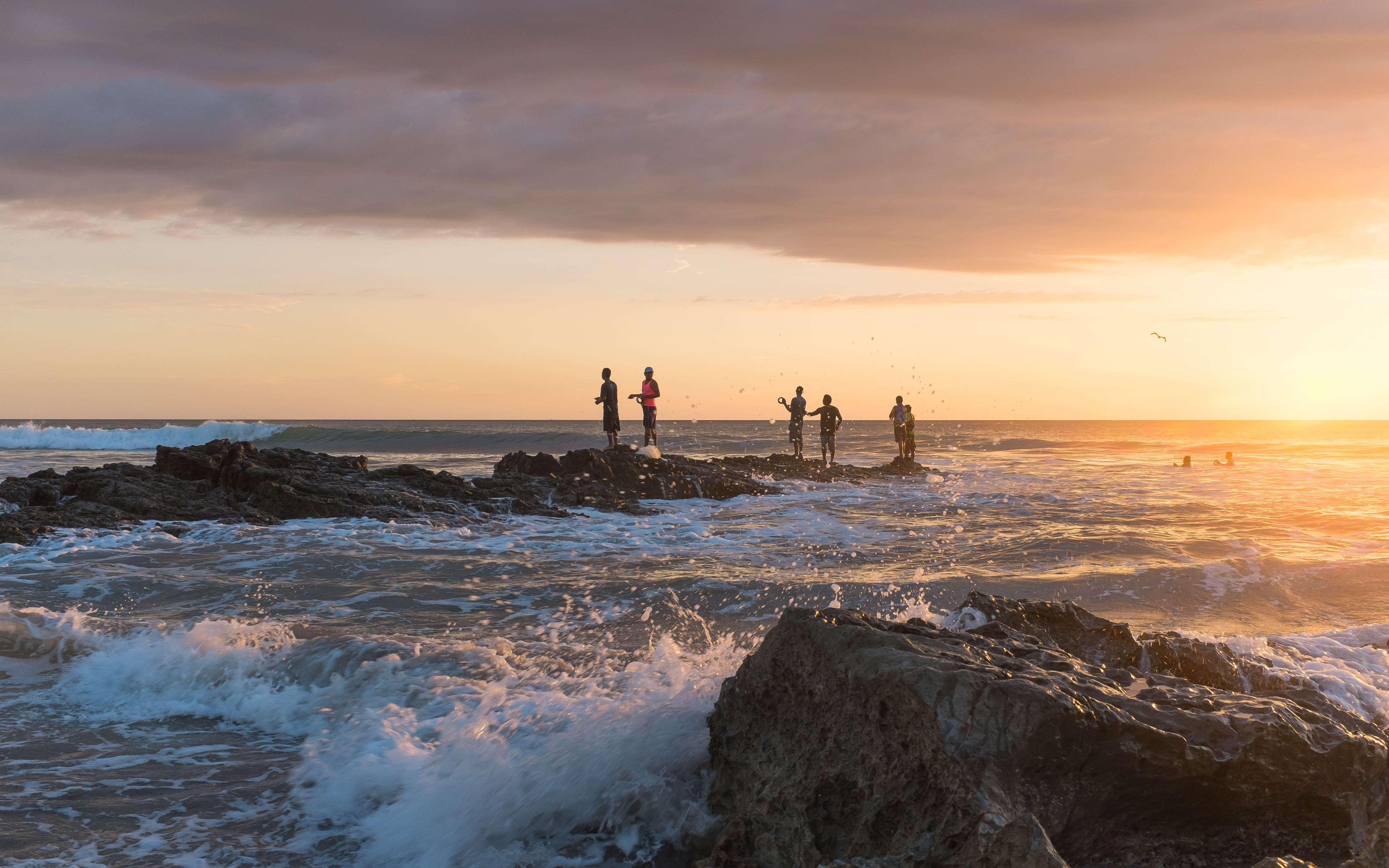 Costa Rica is one trendy destination, but luckily there are still a few underrated beach destinations perfect for a Spring Break getaway. One such place is Santa Teresa, where any young Spring Breaker is bound to feel right at home alongside the beach bums and eco tourists. Start your day by catching some waves in a surf lesson, then wile away the hours on the beach with a good book and a comfy hammock. Come night time, you won't have much difficulty finding a raging bonfire around which you can cozy up to new friends and watch the sunset.
Santo Domingo, Caribbean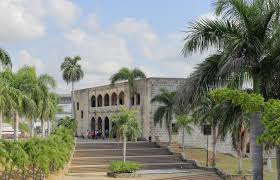 With affordable hotels and tons to do, Santo Domingo is a great underrated Spring Break destination. Santo Domingo is one of the least expensive destinations in the Caribbean, so Spring Breakers shouldn't have trouble filling their days with good food and fun cultural activities. History buffs will love sites like the Cathedral Primada de America, Fortaleza Ozama, and Calle Las Damas, the New World's first church, fort, and street, respectively. Come night time, enjoy the lively downtown area, or head to the Malecon casino for parties and nightclubs.
Sonoma, California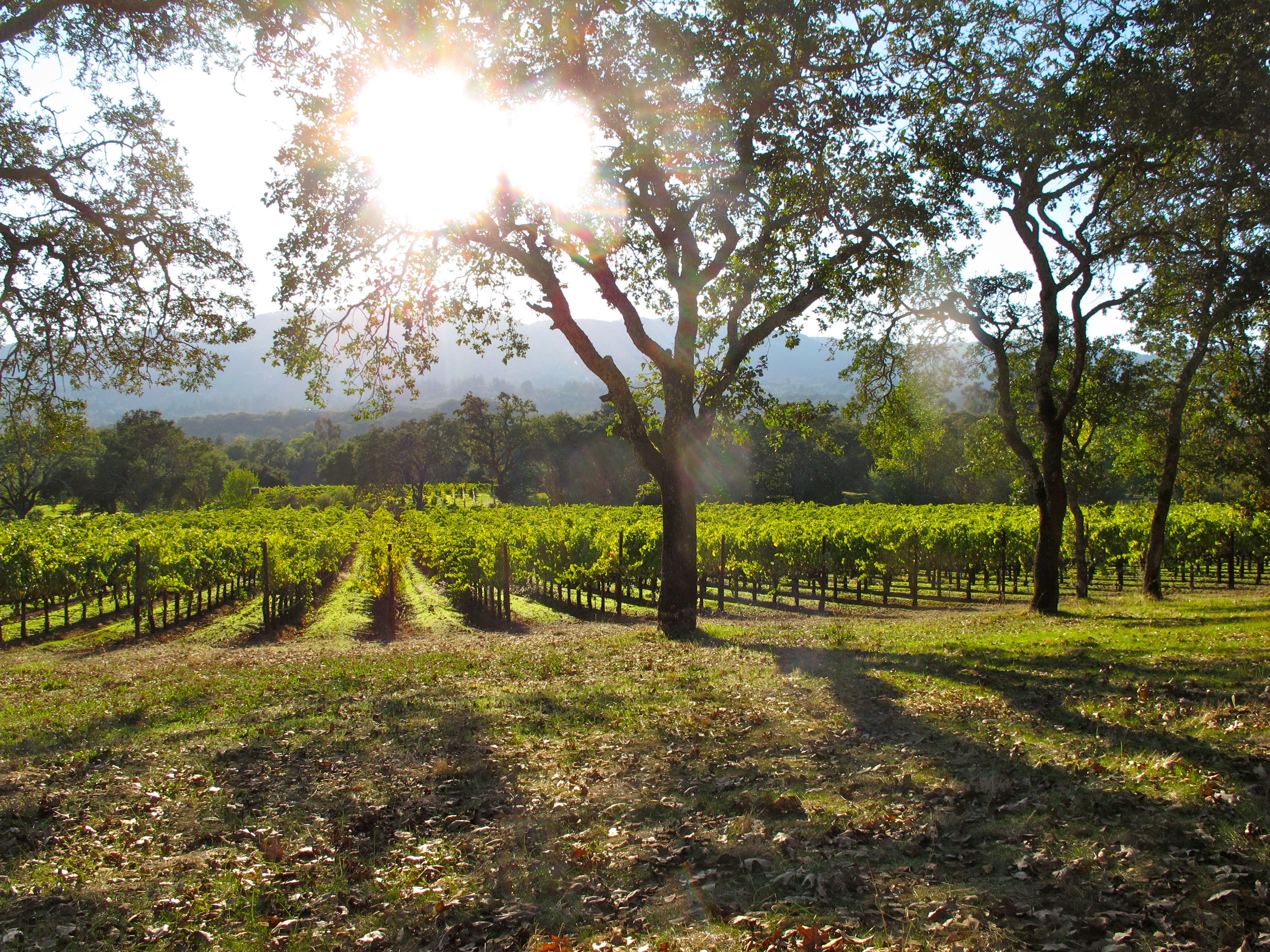 If the Finger Lakes appealed to you, but New York is just too far away, then consider Sonoma, California. Smaller, more laid back, and significantly less expensive than nearby Napa, Sonoma is well known for its stunning scenery, world-class wineries, and fine restaurants. Spend your days wine tasting and visiting local historical sites like Mission Solano, then head to Sonoma's main downtown square for boutique shopping and some of the best restaurants the Bay Area has to offer.
South Padre Island, Texas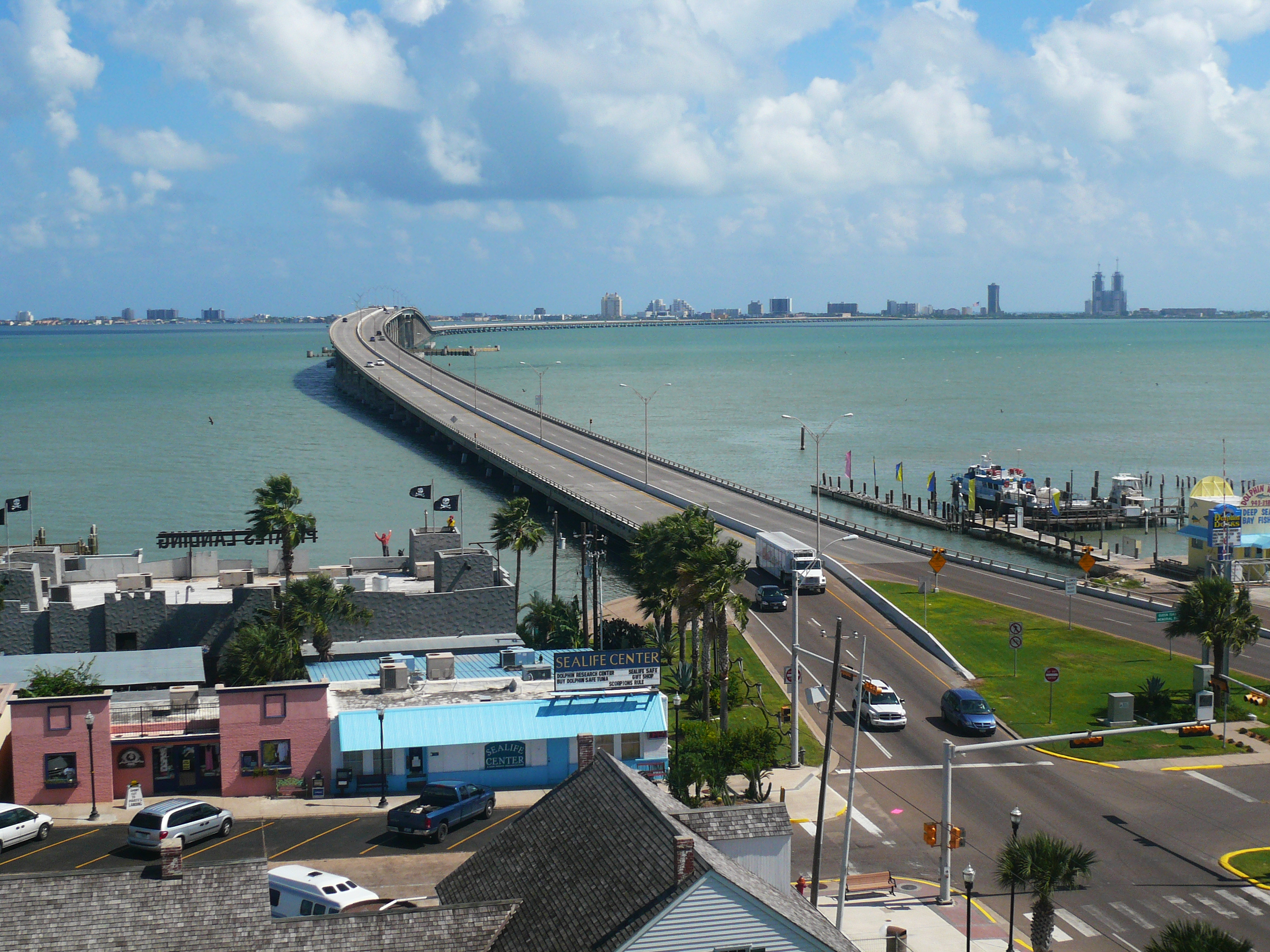 Located only a day's drive from both Houston and Dallas, South Padre Island is a great option for Spring Break 2017! One of the most appealing things about South Padre is its affordability. Here, beachfront lodgings, themed resorts, and grand hotels are all accessible to a college-aged visitor. Spend the day time on the beach, kiteboarding over the blue waters, or even dolphin watching, then enjoy the warm evenings along with South Padre's vibrant nightlife scene.
St. Louis, Missouri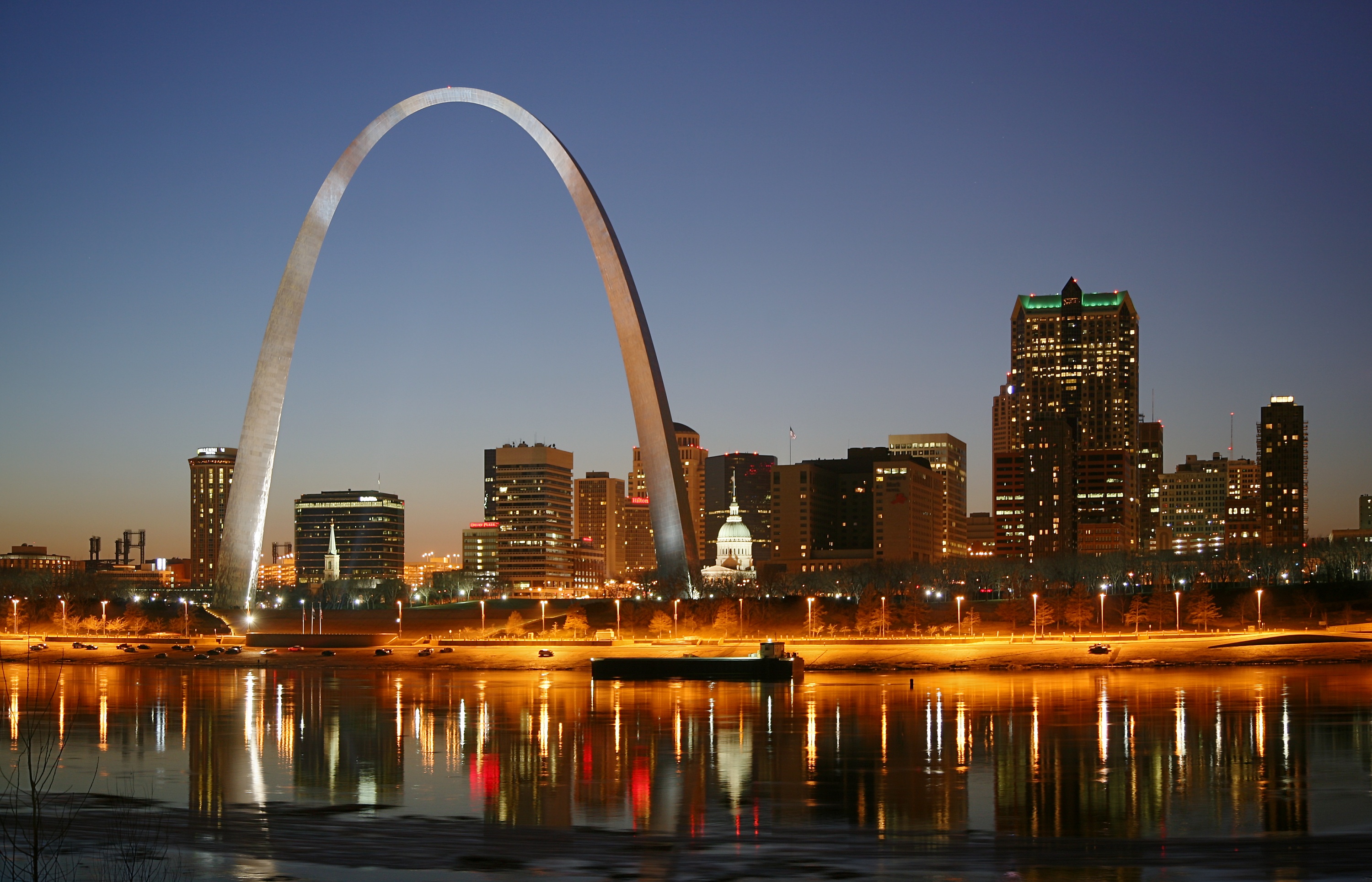 Grab a pint of Budweiser and head to St. Louis, Missouri, one of our 30 most underrated Spring Break towns of 2017. This city is non-stop fun. If your Spring Break happens after the start of baseball season, catch a game at Busch Stadium, from which the views of the city are some of the best around. Speaking of views, climbing to the top of the world-famous Gateway Arch is one bucket list item you won't want to miss. Once you're back on solid ground, explore some of St. Louis' more than 75 unique neighborhoods, many of which offer great live music venues and the BBQ the city is famous for. Best of all: St. Louis has more free attractions than any other city outside of D.C., making it the perfect Spring Break destination for those on a budget.
Tampa, Florida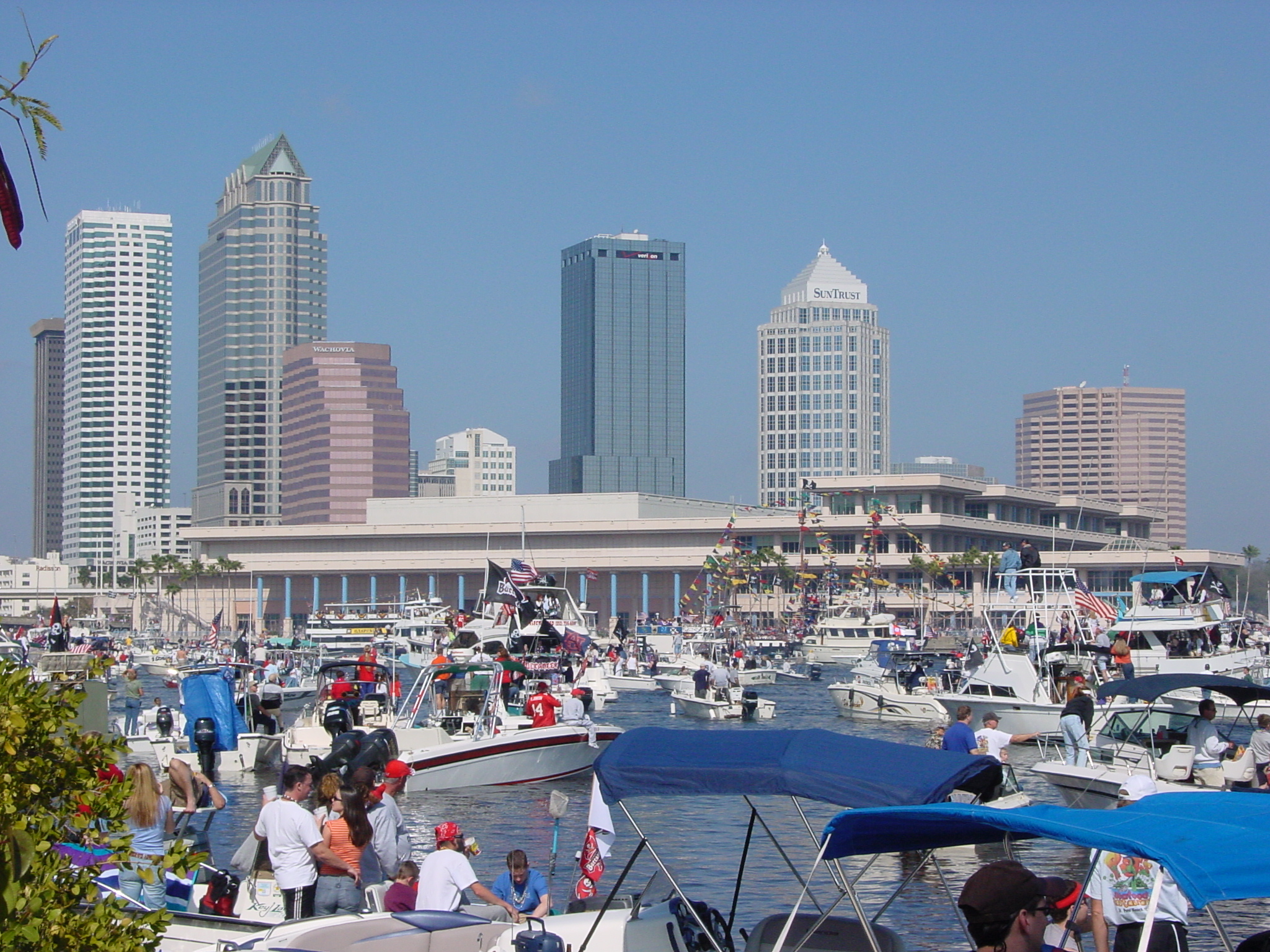 While Tampa, Florida usually attracts families and retirees, it turns out it is quite the Spring Break destination as well. For starters, you're not likely to be bored. Spend your days blowing off steam at Busch Gardens amusement park or the Florida Aquarium, or enjoy some of the many historical sites like the Museum of Science & Industry. Come evening, take in an NHL or MLB game, or drive an easy 25 miles south to the bigger party scene of St. Petersburg.
Treasure Beach, Jamaica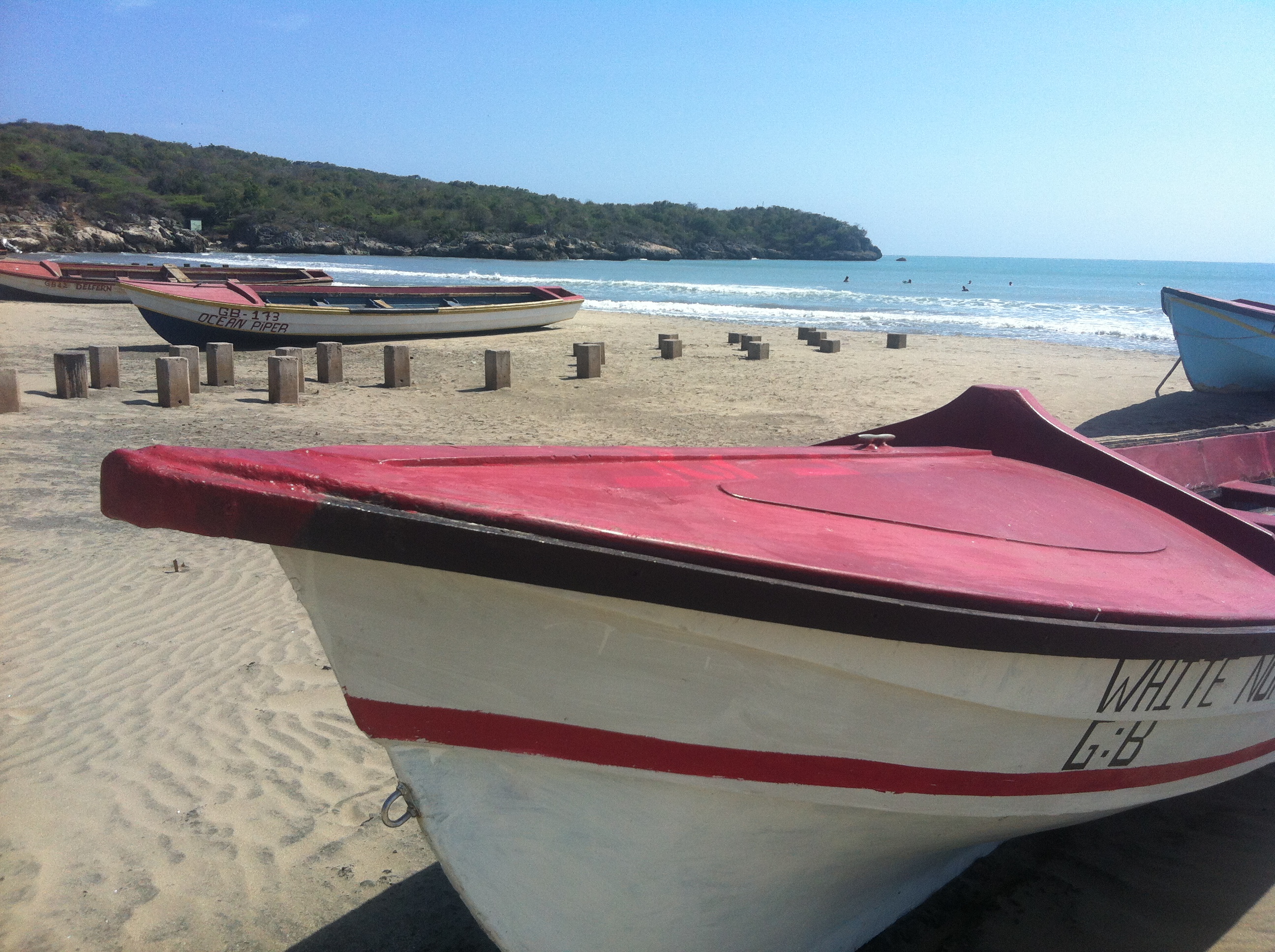 While everyone else heads to the overcrowded beaches of Negril, Jamaica, we suggest checking out Treasure Beach instead. Located approximately two hours from Negril, it is often said that Treasure Beach is what "Negril used to be." We assume that means casual, peaceful, and oh-so-beautiful. The scenic local cliffs and waterfalls make perfect hiking destinations, while secluded bays and coves are ideal for swimming or kayaking. When you're not sunbathing on the pristine beach or enjoying the water-side bar, that is.
Venice, Florida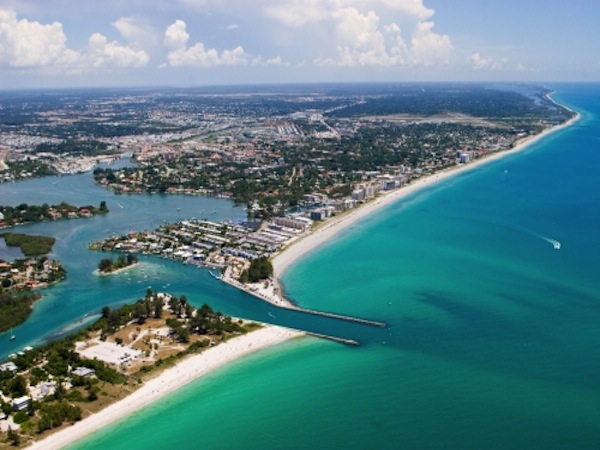 Called the "biggest little city on Florida's Gulf Coast," Venice is a great alternative to those more popular Florida Spring Break destinations. While most people come to Venice to enjoy the beach and the warm waters of the Gulf, this fun setting has tons more to offer. Grab a bite to eat — or catch one! — at Venice Fishing Pier, search the beach for a prehistoric souvenir (Venice has been named the Shark Tooth Capital of the World), or wander downtown to enjoy Venice's vibrant arts scene.
Washington, D.C.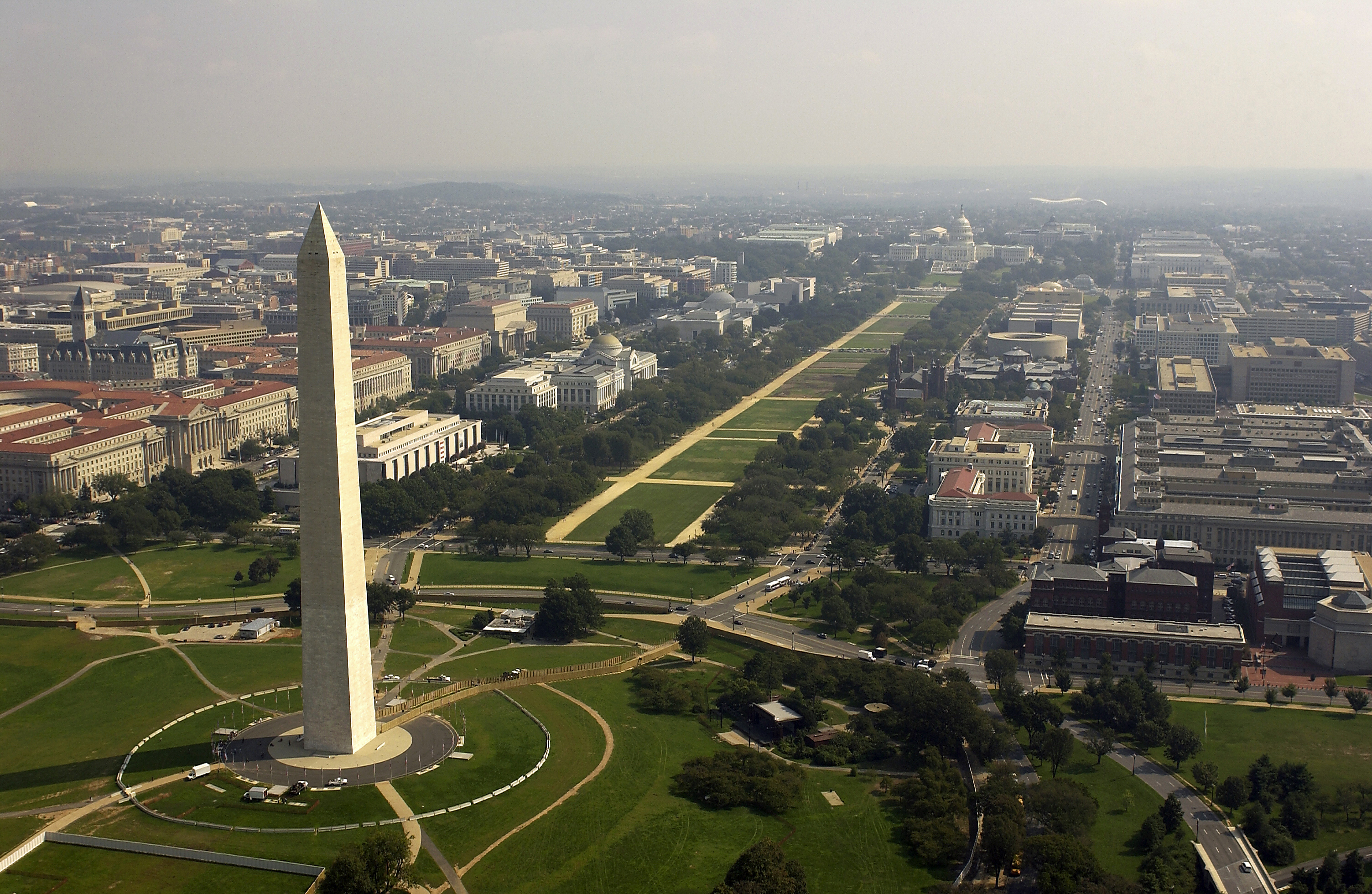 On a budget, but desperate for a memorable Spring Break getaway? Look no further than Washington, D.C. The nation's capital is chock-full of trendy neighborhoods worth exploring. For a fun (and practically free!) day, head straight to the National Mall. Lined with free Smithsonian museums, you'll have a fascinating time learning about some of the most famous people and events in world history. Plus, early Spring is arguably the best time to visit D.C., as the famous cherry blossom trees should be in full bloom.
Willemstad, Curacao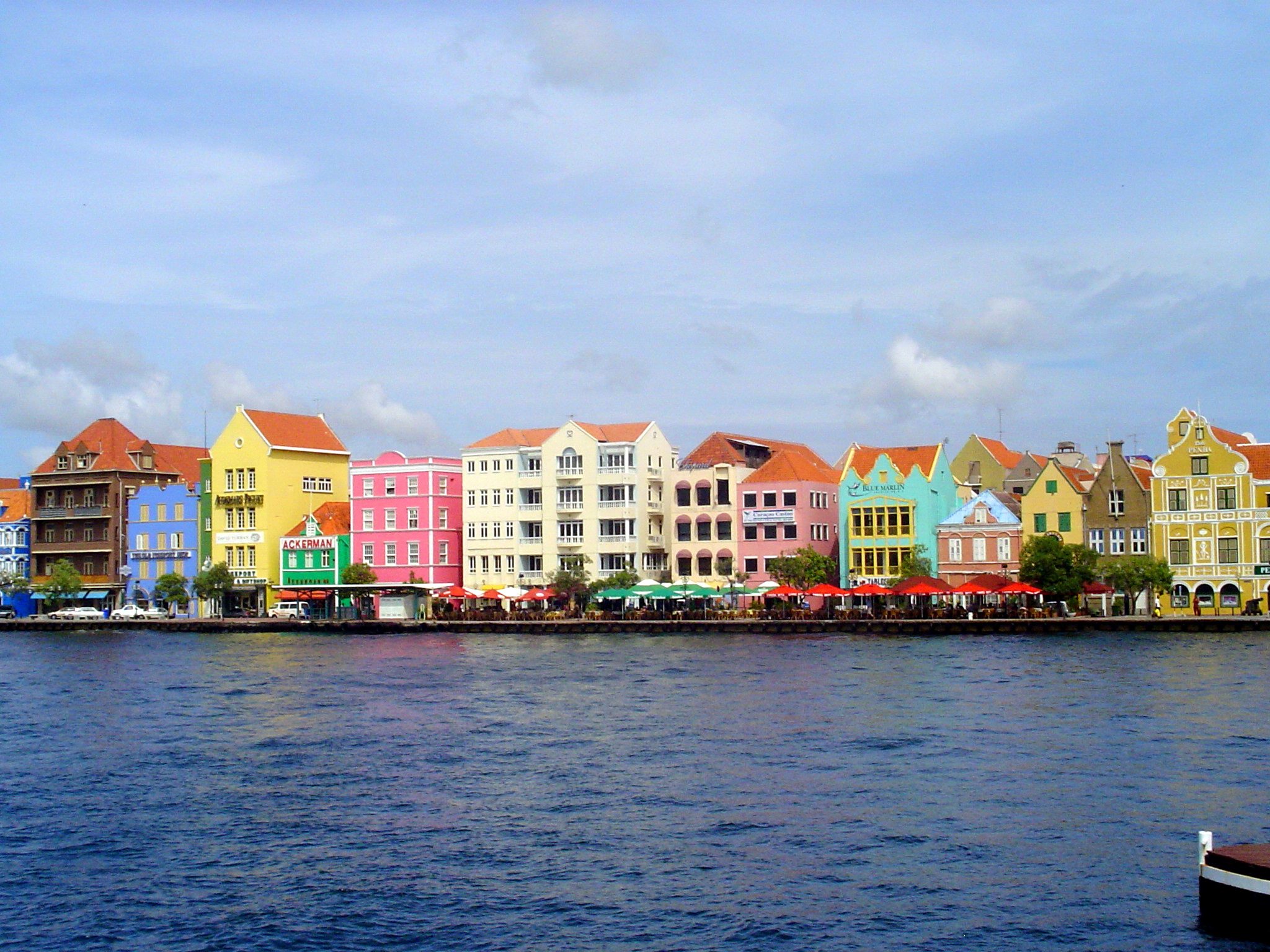 Imagine pristine white sand beaches, crystal clear waters, and a colorful downtown, and you may begin to imagine Willemstad, Curacao. Enjoy the area's unique Dutch heritage and architecture with a stroll around the downtown, then take a catnap on the beach or head into the water for some world-class swimming, snorkeling, or diving. Come evening, enjoy one of the many beachside bars and restaurants, or head to the local casino for both fun and entertainment!
Wilmington, North Carolina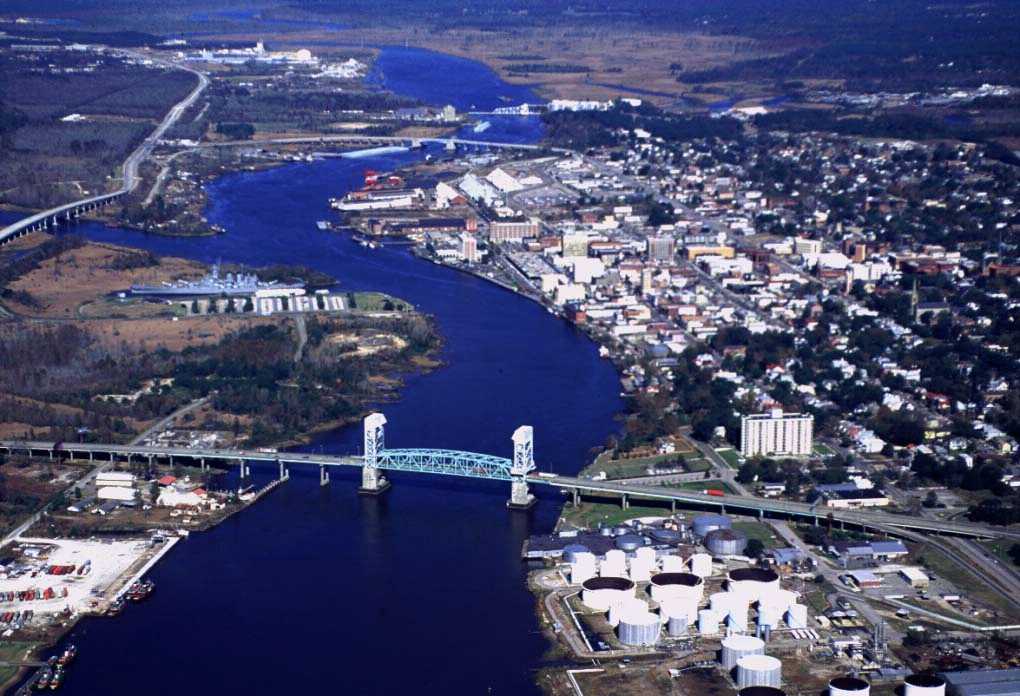 Lots of people think of Spring Break as a time to escape the last vestiges of winter and to head to the beach. If you're such a person, we are sure you'll enjoy the underrated Spring Break town of Wilmington, North Carolina. Besides easy access to sand and water, Wilmington has been called one of the 100 Best Art Towns in America. Public art installations, galleries, and even active film sets make for a fun arts-themed walk around town. In the  evening, choose between a healthy nightlife and pub scene, or opt for a performance by one of the many symphony orchestras or theater groups that call Wilmington home.