By LTR Staff
April 2017
Summering by the lake may just be as American as apple pie. For generations, families have been heading to their favorite charming lakefront towns to enjoy an endless list of activities that include lazing on the beach, boating over crystal waters, and grilling fresh-caught fish for the evening meal.
With these things in mind, we went on a search for the 30 most charming small lakefront towns in America. We looked specifically for family friendly destinations that could appeal to a wide variety of interests, from hiking to antiquing. What we found are 30 great towns that will have you eagerly anticipating the summer holidays.
Bemidji, Minnesota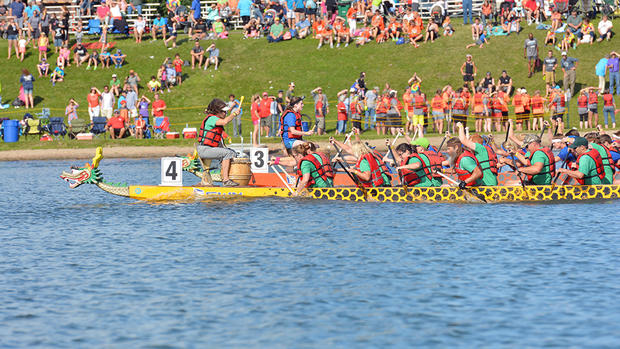 Like a Norman Rockwell painting come to life, Bemidji, Minnesota is a charming small lakefront town of clean streets and beaches, a full calendar of community events, and lots of family fun and tradition. Enjoy Lake Bemidji, explore the downtown, or go fishing for a delicious dinner of walleye. If you happen to be in town during the summer, you won't want to miss out on Bemidji's Fourth of July celebrations, or the Dragon Boat Festival, a Mardi Gras-like event that takes place the first week of August.
Bigfork, Montana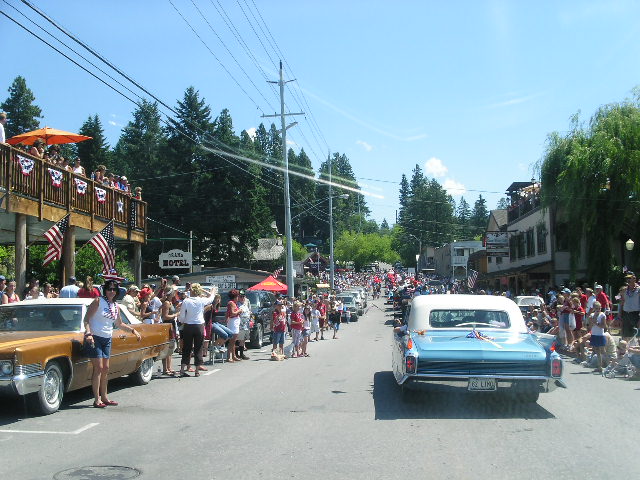 Bigfork, Montana is the type of lake town in which you'll want to spend all summer. Here, everything revolves around the lake and the outdoors. Each summer month brings new events that cater to locals and guests: the Bigfork Festival of the Arts in August, live theater throughout September, and a weekly outdoor concert series that occurs throughout the warmest months. And of course, there's Flathead Lake, a 27-mile freshwater lake perfect for fishing, camping, hiking, and just having a good time. Bigfork is also conveniently located near the bigger town of Bozeman, and Glacier and Yellowstone National Parks.
Charlevoix, Michigan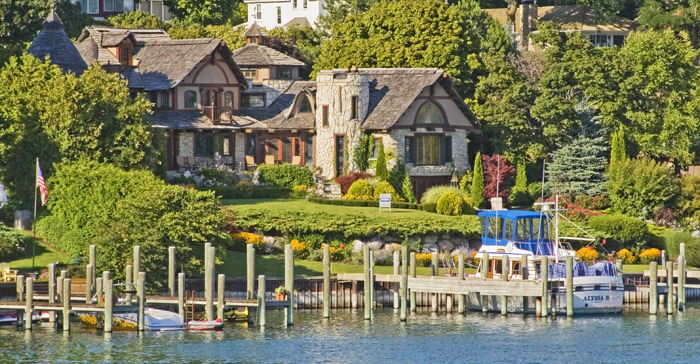 With an average of one lake per square mile, it's no wonder Michigan has plenty of charming small lakefront towns we could include on this list. One such town is Charlevoix, which has not one lake, but two! Around a decade ago, Charlevoix residents successfully passed a law to limit the size of any new store built within their town limits. As a result, the town is blissfully free of big box stores, and full of quaint mom-and-pops, lots of unique architecture, and Fisherman's Island State Park. And the lakes of course!
Chelan, Washington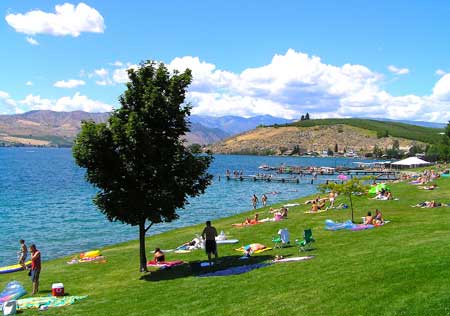 Chelan, Washington enjoys an average of 300 sunny days per year, making it an obvious choice of getaway for those rain-soaked residents of Seattle. Though swimming and enjoying beautiful Lake Chelan is a definite highlight of this charming small lakefront town, Chelan also makes a great base for exploring the more than 24 nearby wineries, as well as parasailing, zip-lining, or skydiving throughout the local region.
Elkhart Lake, Wisconsin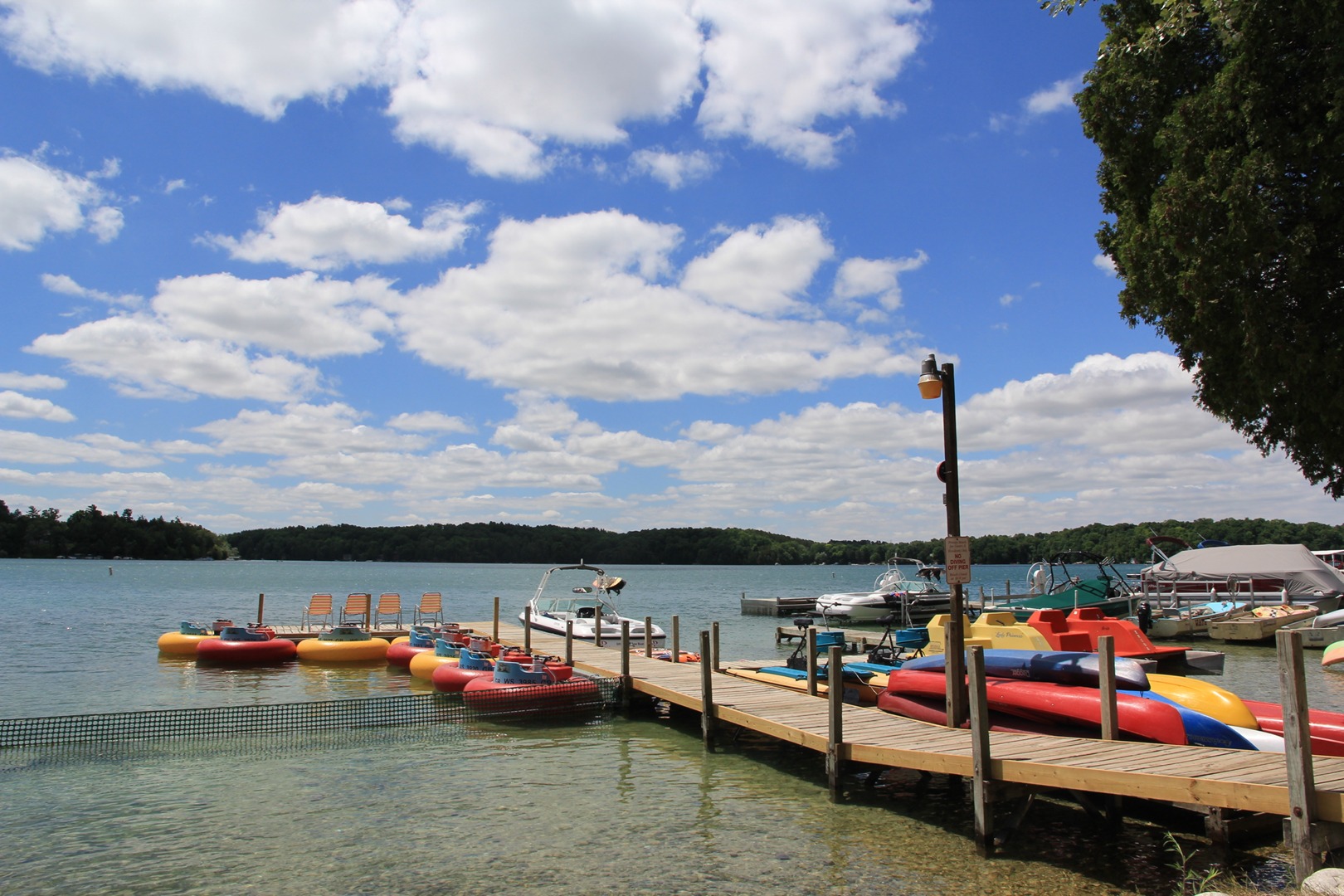 Generations of Midwesterners can tell you about great summers spent at Elkhart Lake, Wisconsin. Family-run lakeside resorts make for the perfect base to enjoy the clear spring-fed waters of the lake. Have a swim, or rent a boat, canoe, or jet ski for some water sport. The town itself is a fun place to explore, and includes places for live music and dancing, cheese tastings, miniature golf, and so much more.
Elmore, Vermont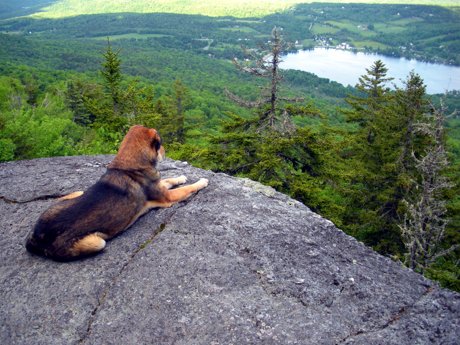 Elmore, Vermont is the type of place one goes to completely escape the exhausting day-to-day routine. Reserve a spot at one of the town's quaint B&Bs (Stowe Meadows comes highly recommended), then spend your days canoeing or lazing along the shore of Lake Elmore. For a little more adventure, head to nearby Elmore State Park, nicknamed "The Beauty Spot of Vermont," for a hike along the Mountain Brook Nature Trail.
Grand Lake, Colorado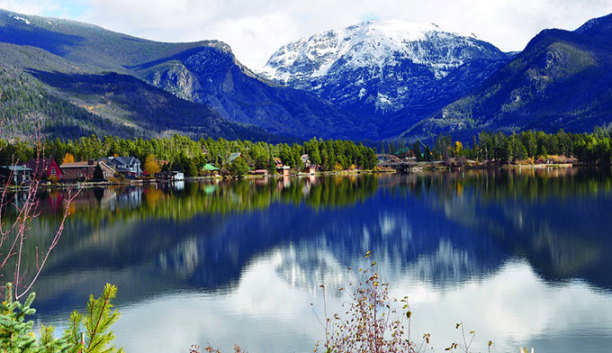 Grand Lake, Colorado is both a charming lakefront town and a mountain escape. The small town sits alongside both Grand Lake and Shadow Mountain Lake, though its hard to tell what provides the better view: the lakes or the snow-capped Rocky Mountains surrounding the town. Grand Lake is conveniently situated a mere mile walk from Rocky Mountain National Park's western entrance, making this charming small lakefront town a perfect base camp for hiking or enjoying the park in some other way.
Grand Marais, Minnesota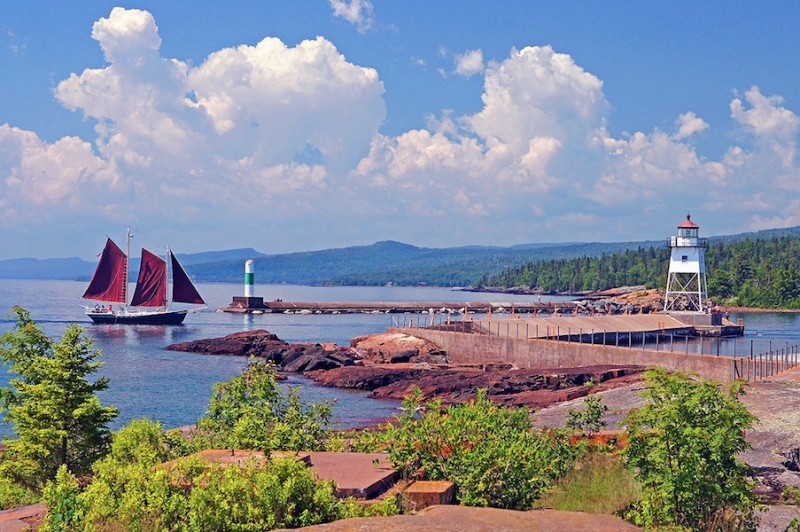 Grand Marais, Minnesota is a charming small town of a mere 1,350 people. Nestled between Lake Superior and the Sawtooth Mountains, this lakefront town has a well-established arts colony that has contributed to its charm throughout the years. Visit Grand Marais today, and you'll likely see artists painting the views from the docks, or perhaps come across an opening at a local gallery. While in Grand Marais, don't miss the evening views of the northern lights, which reflect off the lake and make for a stunning show.
Greenville, Maine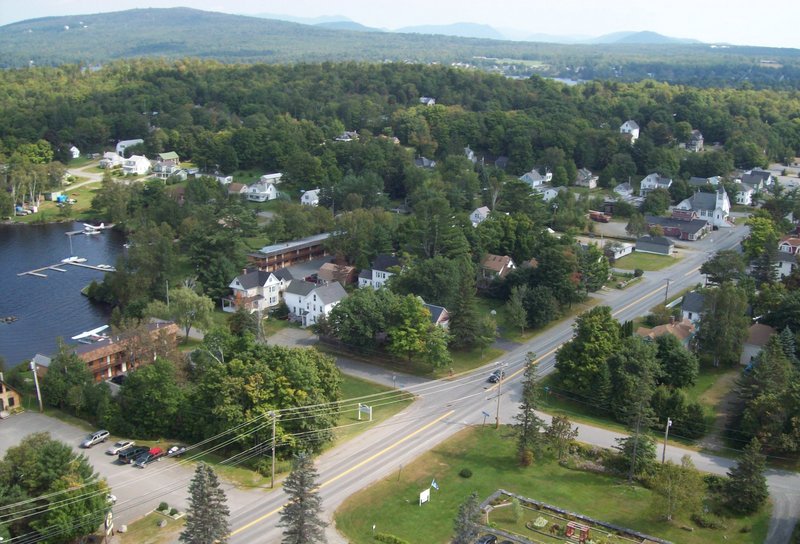 Relaxation might just be the main industry in Greenville, Maine, a charming small lakefront town on the shores of Moosehead Lake. As its name suggests, this area also happens to be a favorite destination for moose and other four-legged friends who can often be seen wandering through the woods or beaches. The lake itself is perfect for a range of activities, including fishing, canoeing, kayaking, and boating, as there are dozens of hidden coves, caves, and islands to discover and explore.
Lake George, New York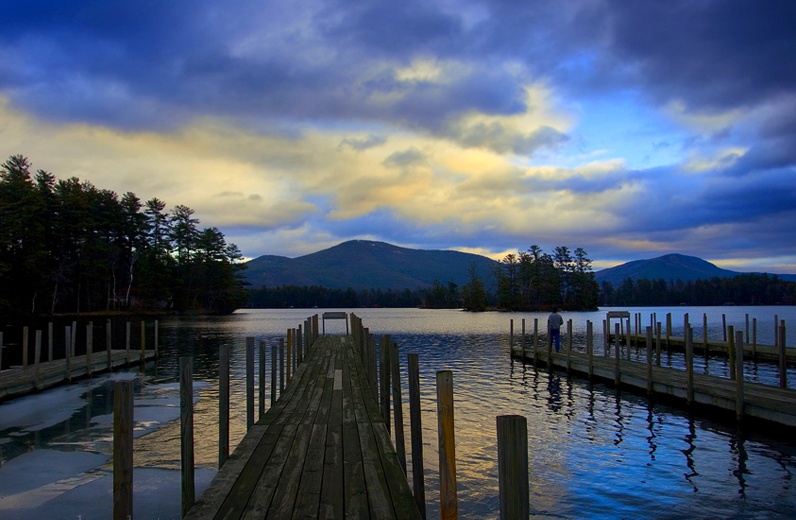 Lake George has long been the go-to lake destination for wealthy Manhattanites, and even today the lake is lined with gorgeous 19th-century summer estates. Besides the usual water activities, Lake George is the perfect place to spend a few hours wandering, or you can head to nearby Shelving Rock Falls for some hiking. This charming small lakefront town is also within easy distance of wineries like Adirondack Winery, which has a famous black cherry-infused red wine that has become a local classic.
Lake Placid, New York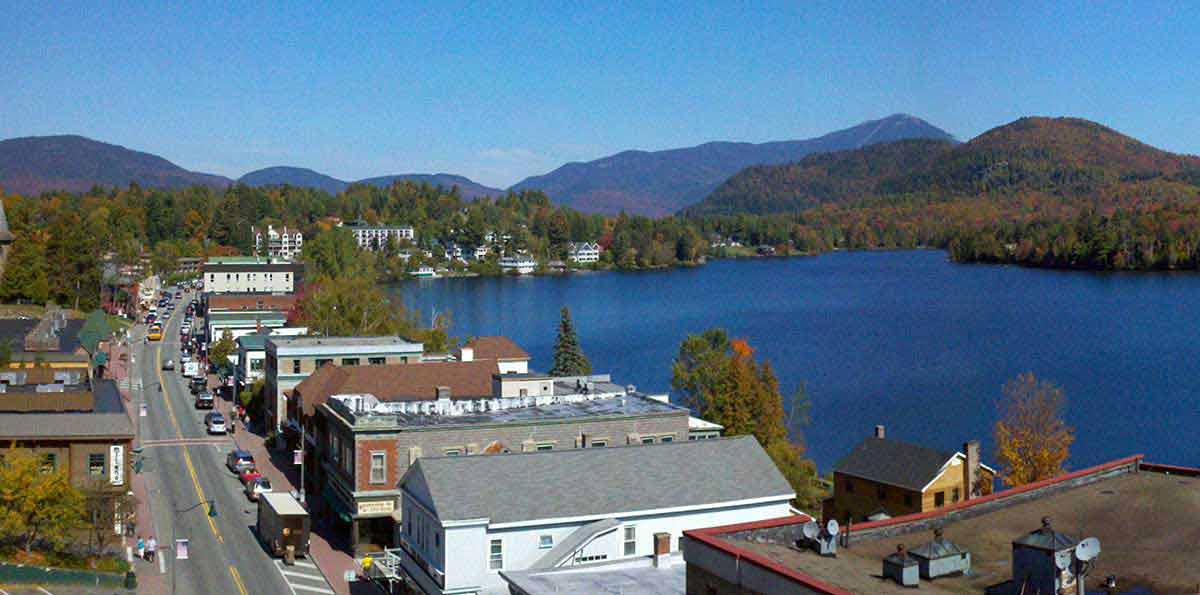 Lake Placid, New York is such a charming lakefront town that it hosted the Olympic Games not once, but twice. Located upstate, Lake Placid has long been a chosen getaway for New York City residents looking to escape the heat and the concrete. Even in the summer, temperatures average around the high 70s, making outdoor activities both fun and comfortable. Popular Lake Placid activities include hiking the nearby Adirondacks, swimming or boating in stunning Lake Mirror, or enjoying fun events like the I Love Barbecue Festival or the Lake Placid Blues and Heritage Festival.
Lakeland, Florida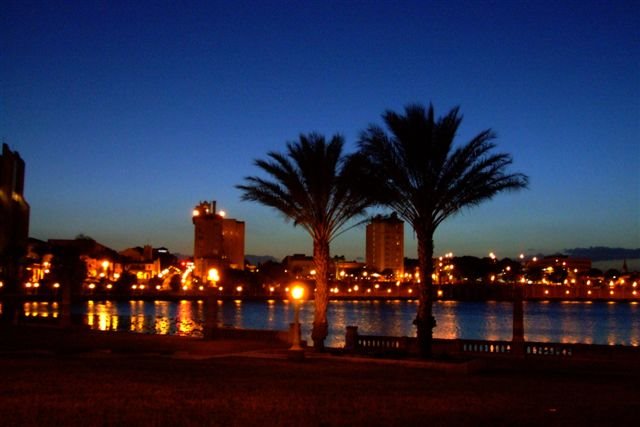 Lakeland, Florida has the unique "Old Florida" feel that makes it a definite addition to our list of the most charming small lakefront towns in America. Besides enjoying the obvious — the lake — Lakeland visitors can catch a movie at the local 1928 vaudeville movie palace, get to know the unique architecture of Frank Lloyd Wright at his official Visitors Center, and study old airplanes at the Fantasy of Flight exhibit.
Mackinac Island, Michigan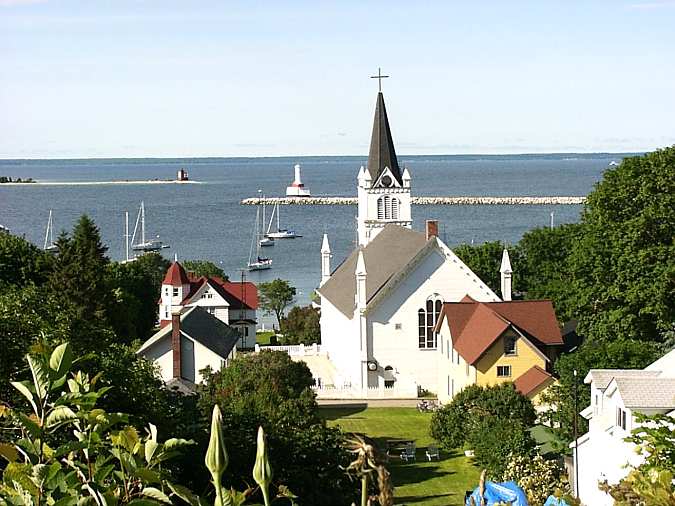 There is something absolutely magical about Mackinac Island, a charming small lakefront town located in Michigan's northernmost region. No cars are allowed on Mackinac, so bicycles, feet, and horse-drawn carriages are the main modes of transportation here. Speaking of bicycles: one of Mackinac's most charming activities is a bike ride around the island. Roughly eight miles or so, the ride will take you past old fur trappers' forts, secluded stone beaches, stunning lake property, and of course, lake views. Then head back to town for dinner on the main street and a dessert of homemade fudge.
Mammoth Lakes, California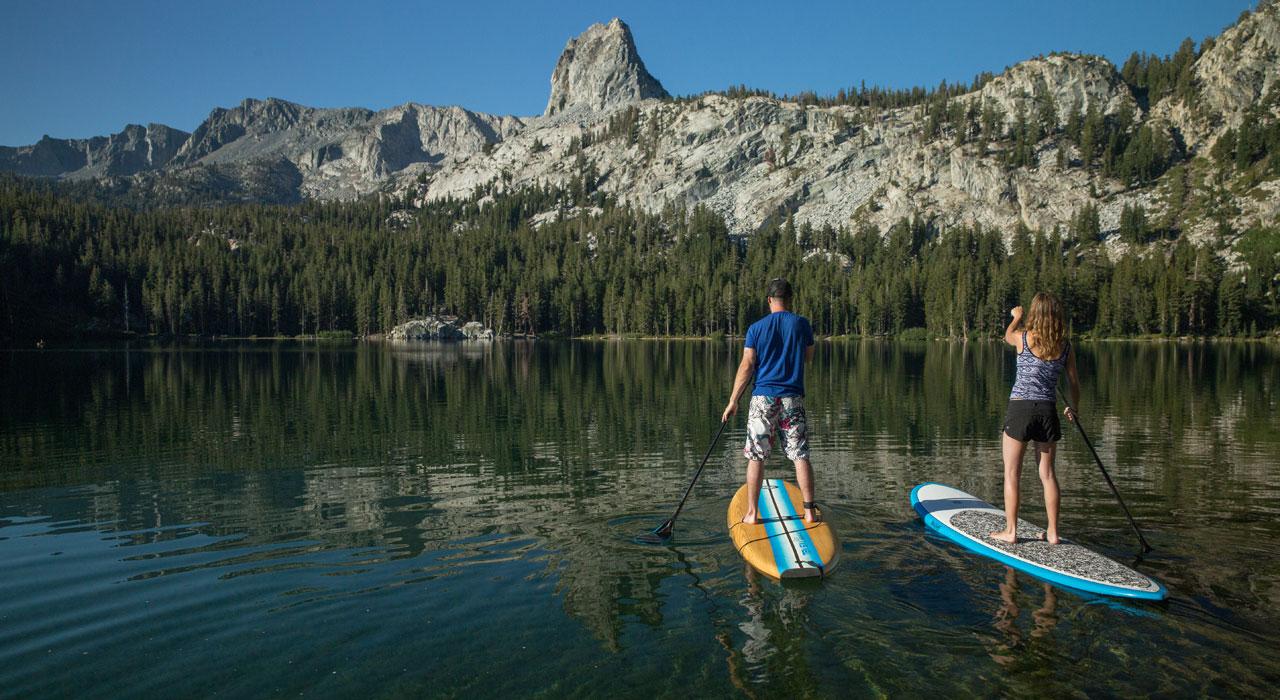 Most people head to Mammoth Lakes, located an easy five-hour drive from Los Angeles, in the winter, when the skiing is world-class. But those who have only experienced a covered-in-snow Mammoth Lakes are missing out, as this charming small lakefront town makes for a great summer destination. Biking and hiking trails are seemingly endless, and wrap around the area's many lakes and alpine meadows. Closer to town, the Mammoth Brewing Company is a must-do for a hearty dinner and the Lair of the Bear brew (which is aged in bourbon barrels for seven months).
Newport, New Hampshire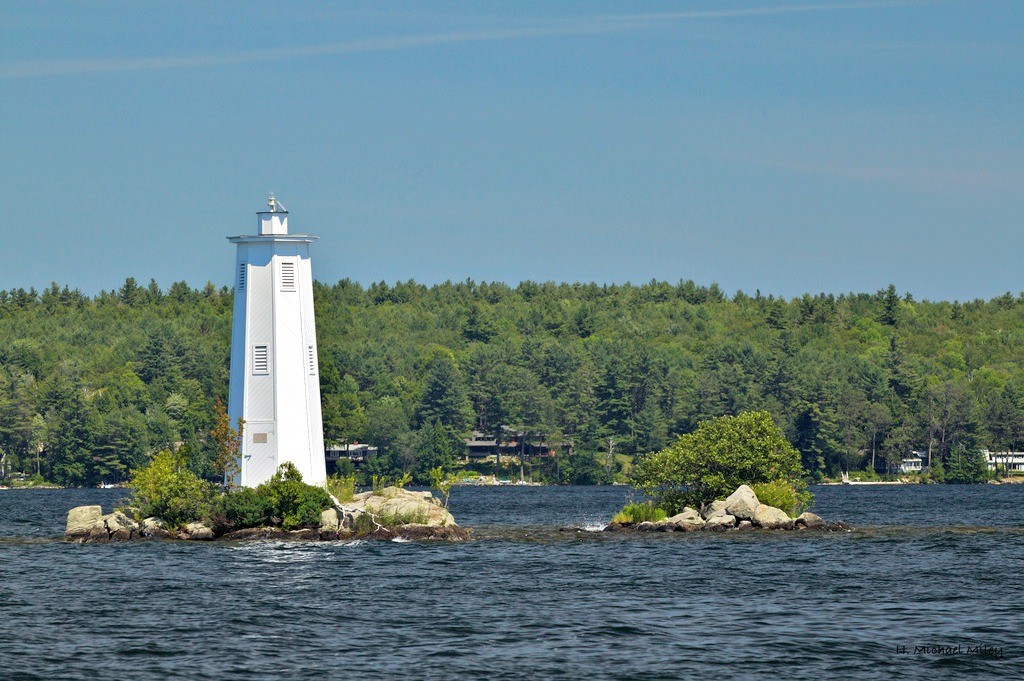 Newport, New Hampshire is a quintessential example of charming lakefront town. Located along Sunapee Lake, the town boasts a handful of beaches perfect for swimming. Throughout the summer, the beaches are also used for a fun outdoor concert series. The "downtown" area mostly revolves around Sunapee Harbor, and includes stunning views, fun shops, and tasty local eateries. Though you'll likely want to spend as much time near the water as possible, nearby Fells Historic Estate & Hardens is a gorgeous 84-acre estate and a perfect opportunity for a day trip.
Okoboji, Iowa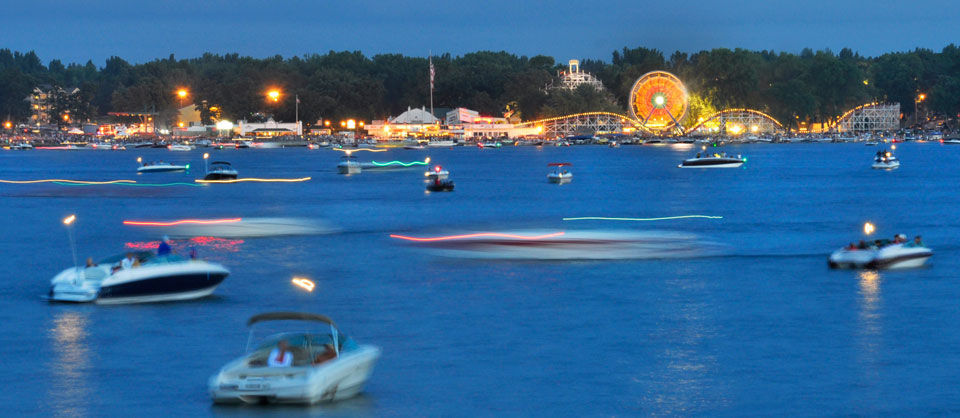 Okoboji, Iowa is a true lake town! This charming small lakefront town is situated directly on the eastern shores of West Okoboji Lake, but is also within easy access to any of Iowa's other glacial Great Lakes. Hunting, hiking, and fishing are all popular pastimes in the country surrounding the town, while the West Okoboji Lake itself is perfect for sailing, swimming, wake-boarding, or just lounging around the shore.There's even a small lakeside amusement park! If you're in town for Independence Day, you won't want to miss Okoboji's legendary fireworks display, while any other long beach-filled day can (and should!) end at one of the town's great lakeside restaurants like Okoboji Brewing Company or the Barefoot Bar.
Put-in-Bay, Ohio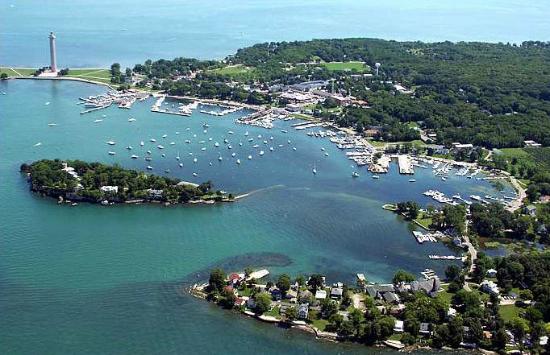 For three seasons out of the year, Put-in-Bay, Ohio has a population of just 140 people. But that number gets much bigger during the warm summer months, and for good reason! Located on South Bass Island in Lake Erie, the town is lined with bars and lakeside restaurants — including the largest swim-up bar in the entire world. You can rent a golf car to safely convey you from one bar to the other, or grab a cooler and head to your boat. But Put-in-Bay isn't all intoxicated fun! Nearby South Bass Island State Park is a good option for hiking and cycling, while Perry's Victory and International Peace Memorial is the fourth-tallest monument in the country, and quite an impressive sight to see.
Rangeley, Maine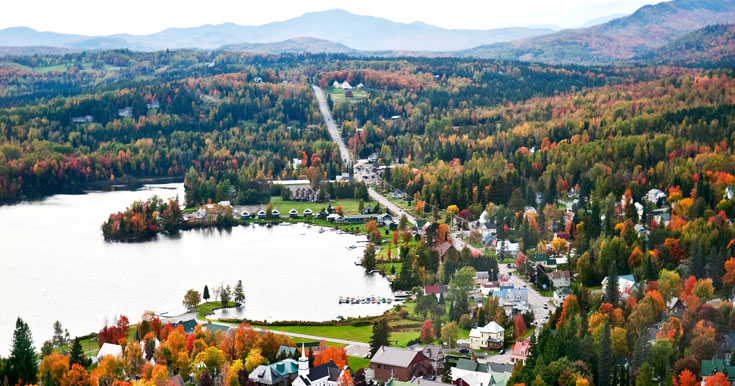 Maine is famous for its summer-perfect lake destinations, and Rangeley just happens to be one of the best the state has to offer. Downtown is charming and quaint, complete with antique shops, B&Bs, and cafes and restaurants. While some time will almost certainly have to be spent boating or canoeing on Rangeley Lake, the town also makes a great base for other outdoorsy lakefront adventure, such as hiking Saddleback Mountain, taking in a game of golf, or tasting freshly tapped maple syrup at the nearby Maine Mountain Maple Plantation.
Rock Springs, Wyoming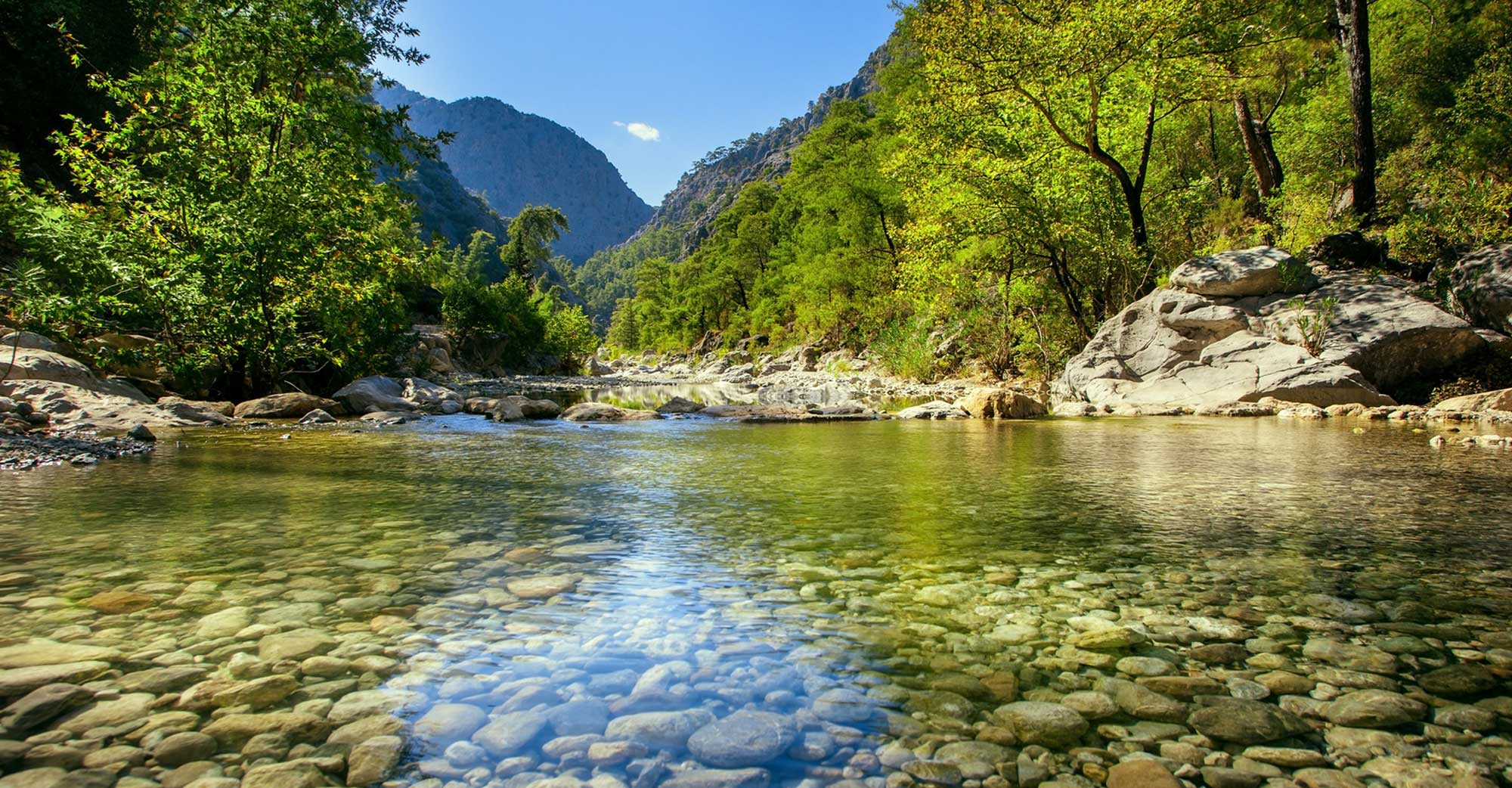 Much quieter and more serene than Jackson Hole or Grand Teton, Rock Springs, Wyoming is a perfect lakefront destination for those looking to spend a few active days in the water. The town is situated on the shores of Flaming Gorge Reservoir, which is said to be one of the best destinations for cold-water fishing in the entire country. Besides fishing, most people come to enjoy Rock Springs for all of its opportunity to swim, water ski, tube, and kayak, among other things.
Sackets Harbor, New York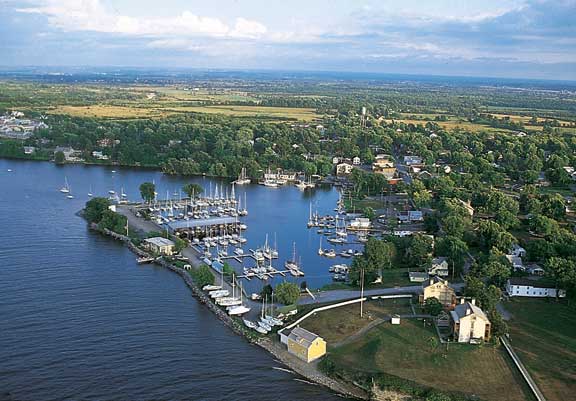 Sackets Harbor, New York has everything a charming small lakefront town should have to offer: a quaint and laid-back atmosphere, some history, and a beautiful lake. Once a battlefield during the War of 1812, Sackets Harbor is now a giant lakefront park, complete with yacht clubs, hiking trails, antique shops, and restaurants boasting outdoor seating. We suggest spending the morning hiking the popular Snakefoot Trail for some stunning views of the local landscape. Then, cool off with a dip or boat ride on Lake Ontario before settling into one of the town's restaurants for an early dinner.
Sandpoint, Idaho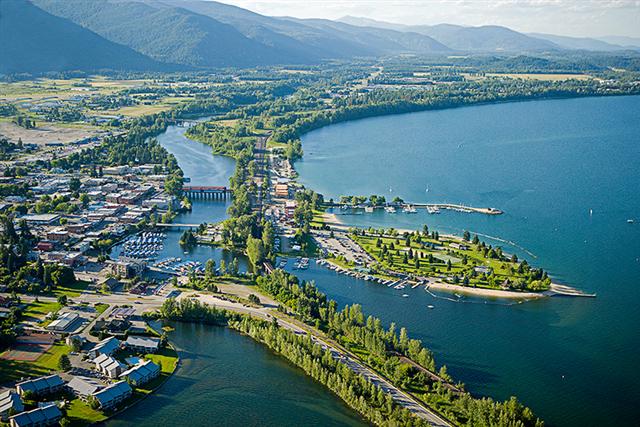 Coeur d'Alene might be the most famous lakefront town in Idaho, but we think Sandpoint is pretty awesome, too. This charming small lakefront town offers visitors an endless list of things to do. The nearby Selkirk, Bitterroot, and Cabinet mountains are rife with hiking and cycling trails for all ages and abilities, while Lake Pend Oreille is a 43-mile long waterway perfect for kayaking, paddleboarding, or — for those who just want to relax — a ferry ride.
Sandusky, Ohio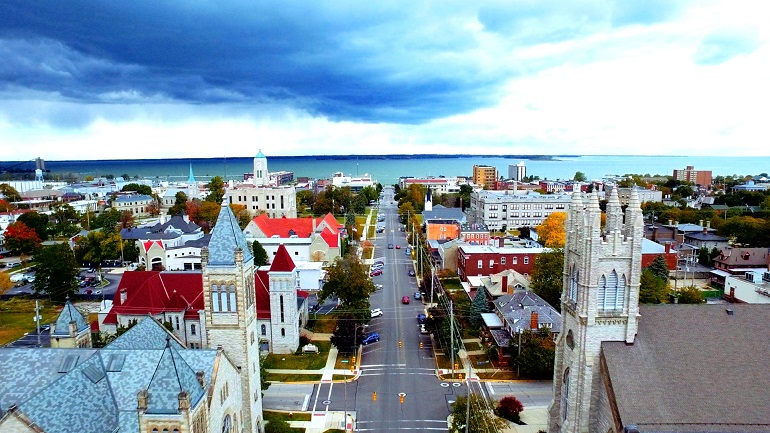 Perhaps most famous as the home of Cedar Point amusement park, Sandusky, Ohio is also a charming small lakefront town located along the shores of Lake Erie. The downtown is quiet and perfect for a wander. The main street, Columbus Avenue, is lined with quaint, locally owned shops and boutiques, plus vintage lampposts beneath which hang American flags. Nearer the water, the paved Bayfront Pedestrian Pathway is an easy and relaxing 12-mile walk that provides good exercise, beautiful views, and interesting historic markers like those identifying the more than 100 Underground Railroad and other Sandusky structures listed on the National Register of Historic Places.
Saugatuck, Michigan

Saugatuck, Michigan has gained lots of attention lately as a charming small lakefront town, but fortunately, those who have been coming here for years can tell you that not much has changed. Saugatuck is still best known for its long stretches of sandy beach — perfect for building sandcastles, an impromptu volleyball or soccer game, or just having a swim. The town itself is great for wandering and exploring. The main streets are lined with locally owned shops and boutiques, while trendy restaurants ideal for all budgets will have you eagerly anticipating the next meal.
Seneca, South Carolina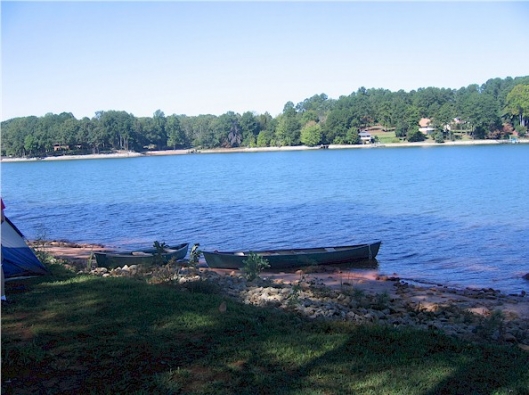 Seneca's main feature, Lake Keowee, may be a man-made reservoir, but that doesn't take away from the charm of this fun lakefront town. The sprawling lake covers nearly 29 square miles, with 350 total miles of shoreline. Most of that is undeveloped, making Lake Keowee and the nearby Blue Ridge Mountains a perfect destination for those wanting to feel a little isolated but completely free to enjoy all the lake has to offer; swimming, rafting, jet skiing, and boat parties are especially popular.
South Lake Tahoe, CalNeva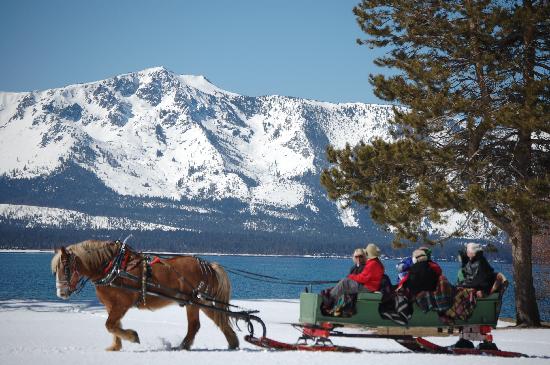 Straddling the border between California and Nevada, South Lake Tahoe is a fantastic lakefront destination at any time of the year. In winter, massive Lake Tahoe makes a stunning backdrop for a day of skiing at nearby Kirkwood or Heavenly, two of the top area resorts. Each summer the town comes alive with lakeside activities like skiing, boating, camping, jet skiing, miniature golfing, and just about anything else you can think of. And after a long day spent on the lake or the slopes, head to the Nevada end of town for some fun and entertainment in the casinos.
Sturgeon Bay, Wisconsin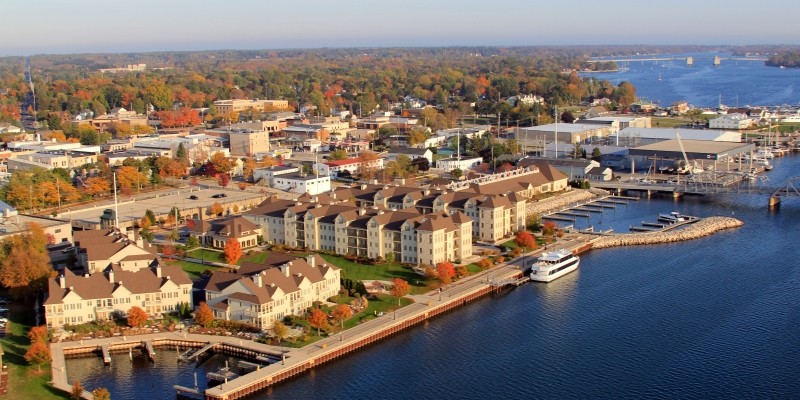 Located an easy distance east from Green Bay, Sturgeon Bay, Wisconsin is a charming small maritime community on the shores of Lake Michigan. This is a community that is proud of its long history in shipbuilding, and even today the local industry produces anything from 1,000-foot tankers to Staten Island ferries. The town also enjoys a unique Scandinavia air, the result of the settlers who first founded this quaint town. The opportunity for activity is endless here; hikers have four nearby state parks to choose from, while kayakers can explore the limestone coves of Lake Michigan.
Tahoe City, California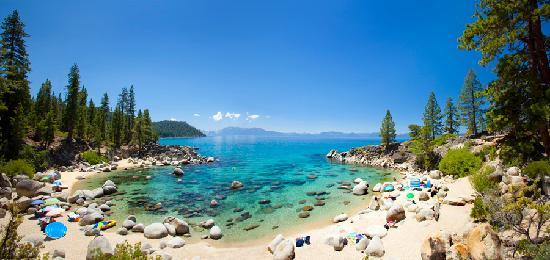 Located on the north shore of gorgeous Lake Tahoe, Tahoe City is a charming small lakefront town that makes for a perfect winter or summer destination. During the year's warmer months, everything revolves around the lake. Dozens of lakeside campgrounds can be found, while restaurants like Sunnyside provide the perfect place for dining with views. Though the lake is cold, swimming, canoeing, kayaking, and boating are all popular activities here, as is hiking the many trails of the surrounding area.
Traverse City, Michigan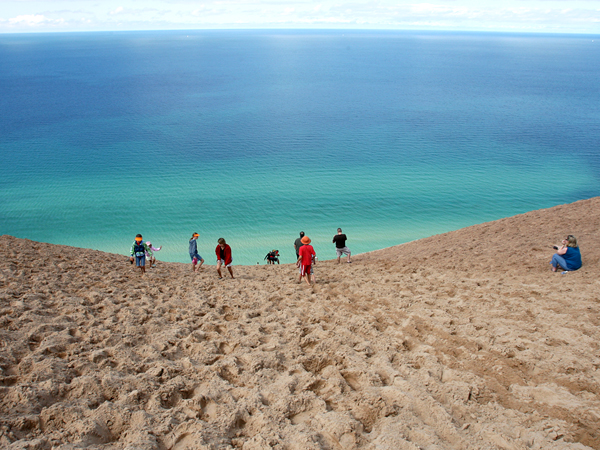 Situated on Grand Traverse Bay, an inlet of Lake Michigan, Traverse City is a quaint small lakefront town that has long charmed summer travelers. The most famous beach in town is Sleeping Bear Dunes National Lakeshore, famous for its 450-foot mountain-like sand dunes that are perfect for catching a good view (plus, they're  really fun to climb up and slide down). Wine and cherry tasting opportunities abound around Traverse City, and make for a perfect day trip and drive through the pretty countryside. Speaking of cherries, Traverse City is the place to be come July, when the town hosts the world-famous National Cherry Festival.
Wasilla, Alaska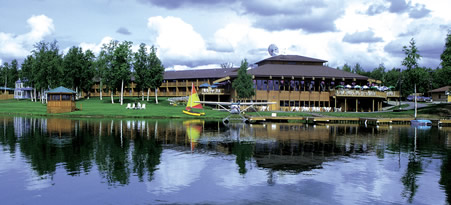 Wasilla, Alaska is a charming small town that combines the relaxation of the lake with the adventurous spirit of Alaska. For those looking to relax, book a stay at a lakeside hotel, many of which offer water views, spa amenities, and guest access to things like float planes and boat docks. Hiking at nearby Independence Mine State Historical Park is a great place to start for those looking for a little adventure, while a helicopter tour of nearby glaciers and dog sledding at Iditarod Headquarters are also fun.
Wolfeboro, New Hampshire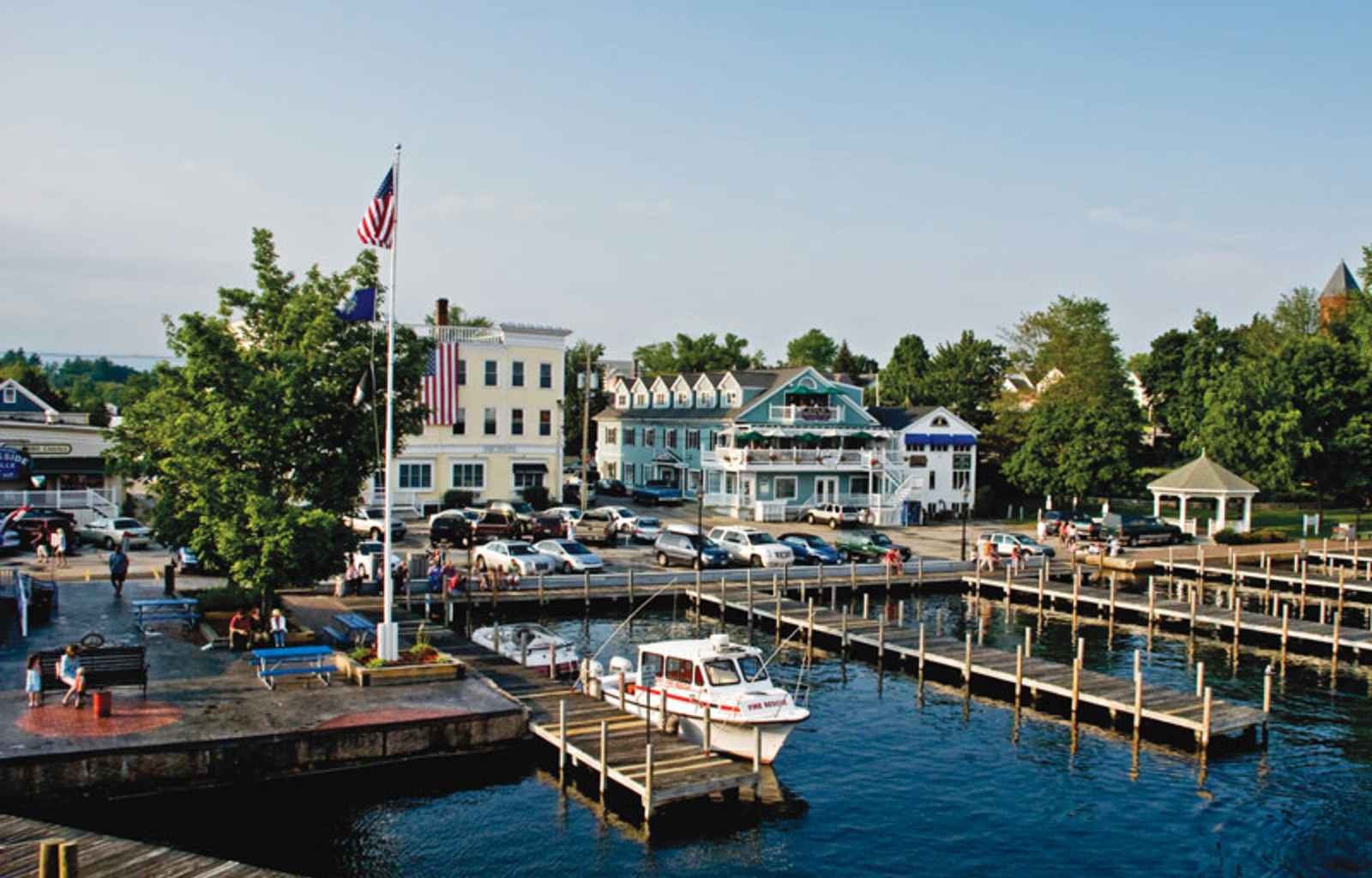 The adorable town of Wolfeboro is nestled alongside Lake Winnipesaukee, the largest lake in New Hampshire's stunning Lakes Region. Wolfeboro has been called the "Oldest Summer Resort in America," and as such the town boasts dozens of antique shops, old-style country stores, and charming B&Bs such as the Wolfeboro Inn with its white picket fences. The lake itself is dotted with pontoon boats and cruisers, though even those boat-less folks find plenty to do in the sand and water. Families have been summering in Wolfeboro for generations, and even stars like Drew Barrymore and Jimmy Fallon are regulars. In fact, Jimmy even named his daughter Winnie after the beautiful lake.