By LTR Staff
April 2017
Is there anything worse than getting to the beach and spending half of your day searching for parking or a place to lay your towel?
We didn't think so, so we went on a search for the 30 most relaxing underrated beach towns on the West Coast. To form our list, we skipped places like Santa Barbara and Monterey in lieu of smaller towns that are low on crowds, but definitely don't skimp on the stunning natural beauty, or fun activities that West Coast beach towns are so known for. Each of the towns on our list is located right on the Pacific coast and offers its visitors something special. Best of all, we can almost guarantee that you won't waste time looking for parking or a spot on the beach.
Astoria, Oregon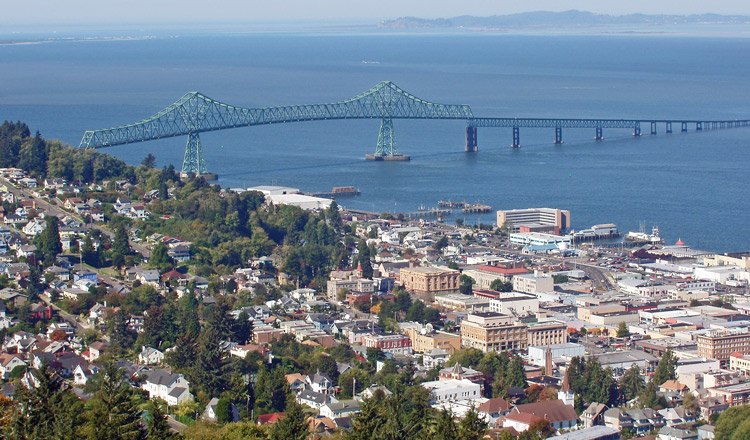 Situated on the sides of steep hills, Astoria, Oregon sometimes feels more like San Francisco than one of the most underrated coastal towns on the West Coast. Astoria is full of nostalgia. It's both a traditional fishing village and a touristy beach town, with a distinct Great Gatsby feel to it at the same time. Big sand dunes and broad ocean views make for unique hiking or biking experiences, while wide stretches of sand make it easy to find a spot for sunbathing and enjoying the beach. And while in Astoria, don't forget to stop into the Astoria Brewing Company, a fun (and tasty!) taproom cafe.
Avalon, California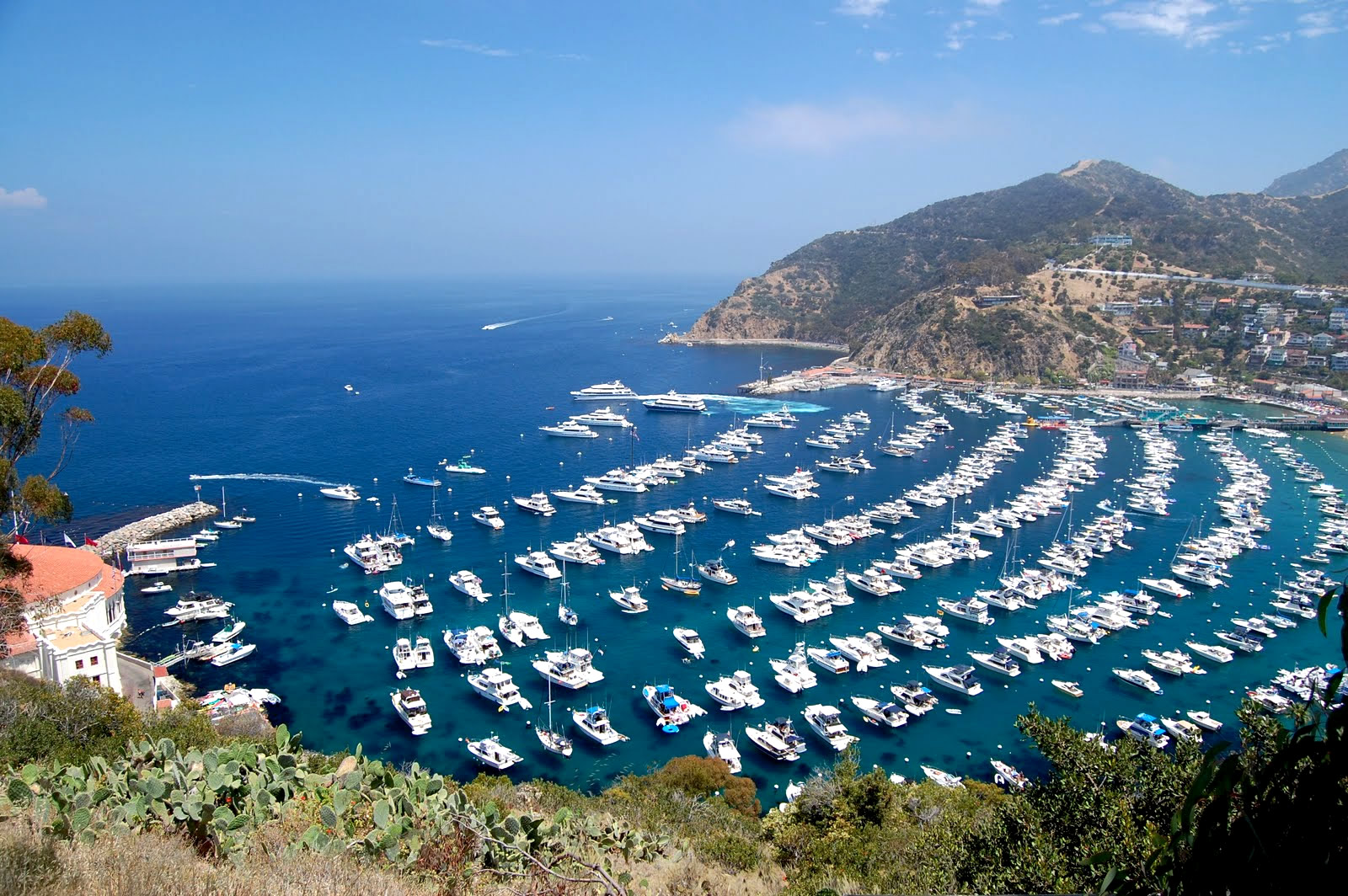 Make a visit to Avalon, California and you might think you've landed somewhere in the Mediterranean. Actually located about 20 miles off the coast of Southern California, on Catalina Island, Avalon is a picturesque place with a boat harbor and colorful houses dotting the hillsides. Spending time on the beach is a must here, as is taking a walk through the laid-back downtown and enjoying dinner at a restaurant with an ocean view. Whales and dolphins are often spotted off Avalon's shores, but don't limit your nature watching to only the ocean. Besides being a bird watcher's paradise, Avalon is home to a herd of actual bison — descendants of those left here after a silent western movie was filmed in Avalon in 1924.
Avila Beach, California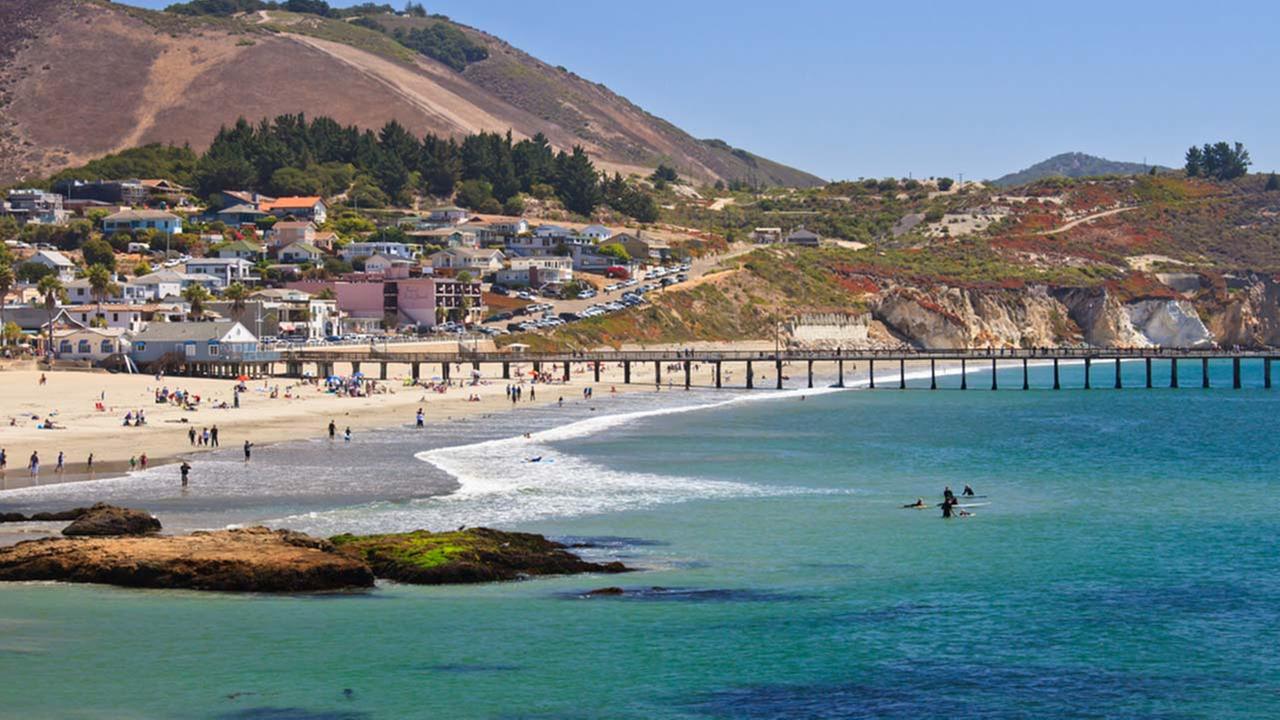 Located just north of Pismo Beach and near Paso Robles wine country, pretty Avila Beach is uniquely situated along a curved, protected bay on California's Pacific Coast. This unique setting gives Avila Beach a number of advantages, most notably a noticeable lack of fog. A walk along the boardwalk pier, a hike on a local trail, a swim in the bay, or a trip out to the sea caves — some of the best in the world — make for a perfect day spent in Avila Beach. However you choose to spend your time here, keep your eyes peeled towards the water. Humpback whales, dolphins, sea otters, and other sea life can often be spotted just off the coast.
Bandon, Oregon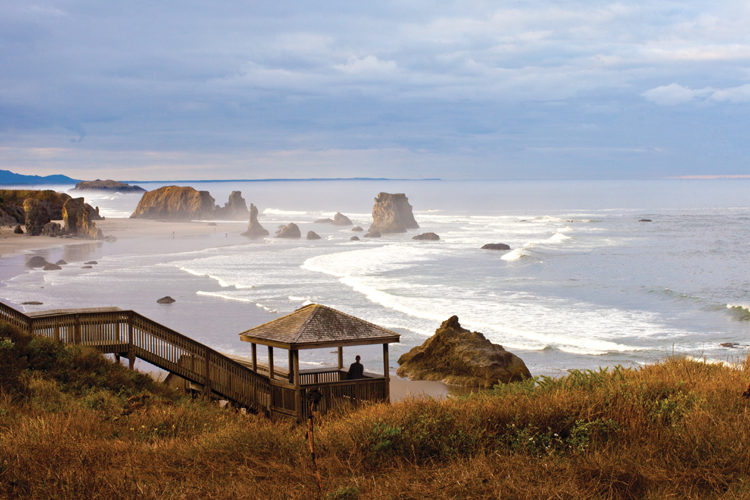 Time in Bandon, Oregon seems to move at a slower pace than the rest of the world, which is one of the many reasons it makes our list of the most underrated beach towns on the West Coast. Spend the morning fishing, surfing, or swimming out to Bandon's famous huge rocks that jut out of the water. As the tide moves out, spend some time beach combing or enjoying the many tidal flats. Come afternoon, hike to the local lighthouse or enjoy a stroll along the boardwalk. And don't forget to enjoy the cranberries! Because cranberry production is one of Bandon's major industries, cranberries can be found prepared in just about every way at any local restaurant or bakery.
Bolinas, California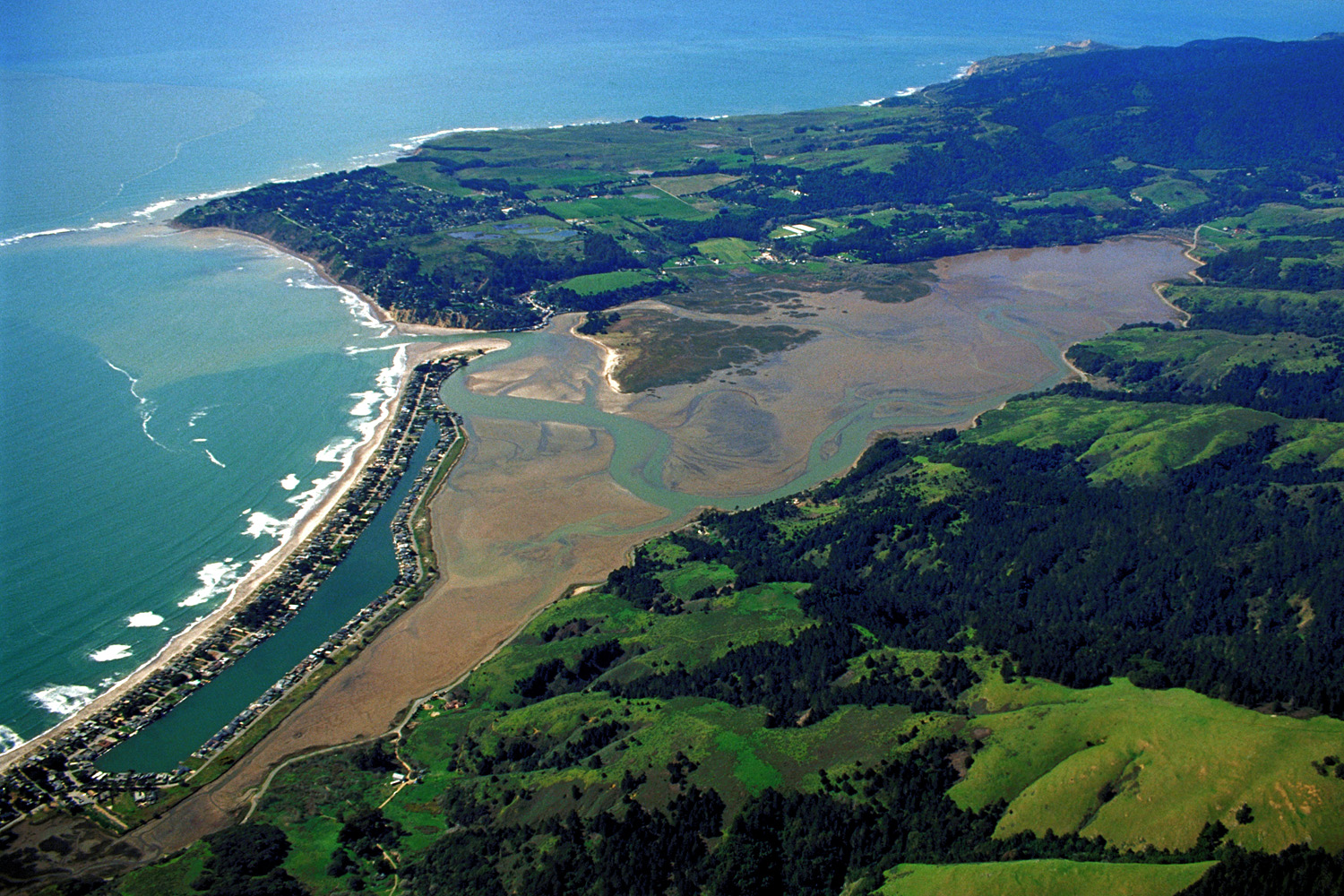 You can thank Bolinas residents for making this relaxing beach town one of the most underrated places in California — they have a habit of tearing down or hiding the directional signs that lead visitors here! There is only one way into and out of Bolinas, though once you get there, the town is absolute paradise. The quiet beaches are characterized by their white sand and soft waves, while the downtown boasts only one restaurant, one bar, and a few more locally owned shops and arts and crafts stores. Interestingly, Bolinas is separated from mainland California by the San Andreas Fault, meaning it isn't technically a part of North America at all. No wonder a visit to Bolinas feels like stepping into a different world.
Cambria, California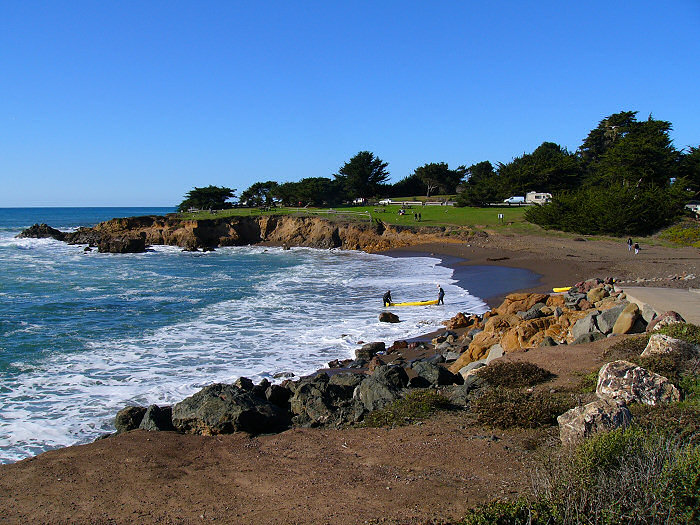 Located halfway between Los Angeles and San Francisco, Cambria makes a perfect stopping point on the Pacific Coast Highway. Cambria's main beach and drag is nestled between stunning coast and rolling hills, a unique location that provides a certain quaintness. Stay the night in a 19th century cottage or a themed motel, then spend the day enjoying Cambria's walkable Main Street and its many shops and restaurants. When it's time to head to the beach, you won't find anything better than Moonstone Beach, a wide sandy area complete with a long pier.
Capitola, California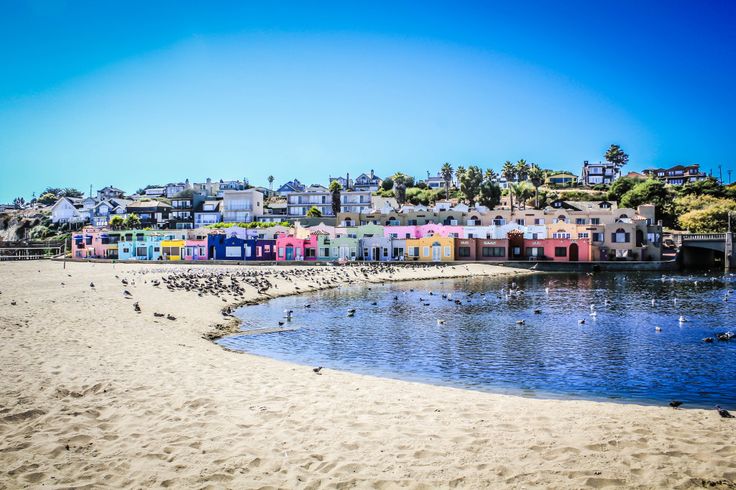 Nestled between rugged cliffs and the Pacific Ocean, sweet Capitola is a wonderland of colorful buildings, a bustling wharf, and stunning beaches and views. Capitola remains one of the very best surfing spots in California, and avid surfers will find no shortage of rideable waves. Even O'Neill, the famous wetsuit company, is based here. While Capitola makes for a great getaway at just about any time of the year, it is especially festive during the summer, when the town hosts the six-mile Santa Cruz Wharf to Capitola Warf run and the Capitola Begonia Festival, the latter of which has occurred for nearly a hundred years in celebration of the fact that the town produces 90% of the world's begonia flowers.
Carpinteria, California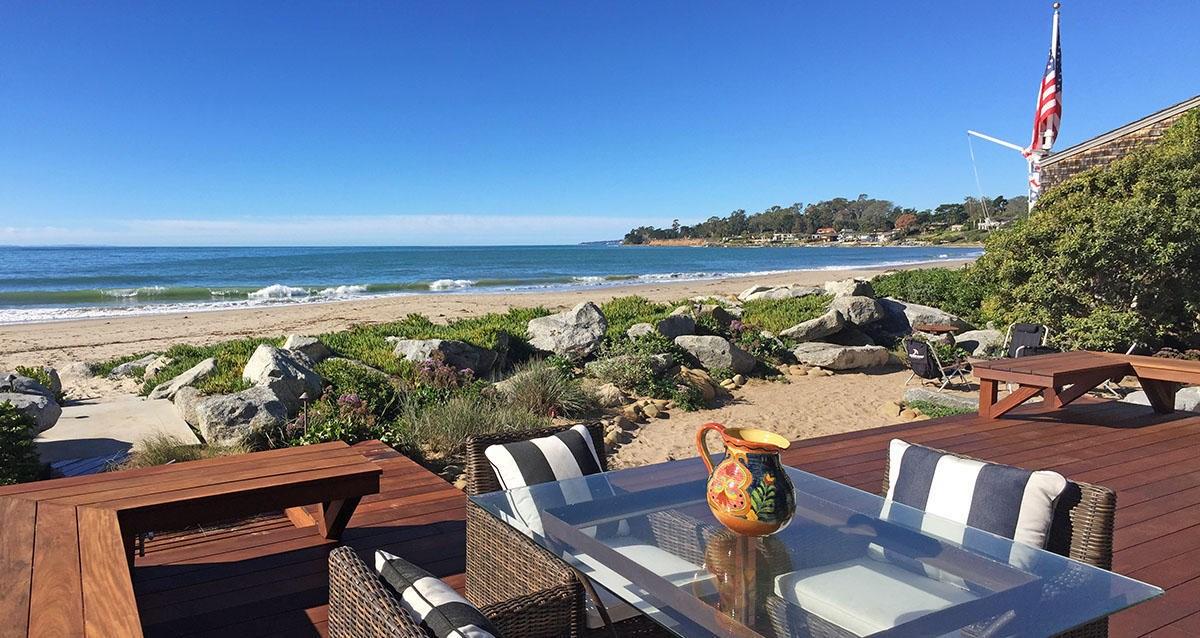 As the crowds make their way to nearby Santa Barbara, we suggest heading to Carpinteria, one of the most underrated beach towns on the West Coast. Carpinteria's wide sandy beaches and medium-sized waves make it a perfect beach destination for families, and bodyboarding, surfing, swimming, and sandcastle buildings are all popular activities for people of all ages. After a long day spent at the beach, families can spend a relaxing evening on Linden Avenue, a charming pedestrian walkway with restaurants, shops, ice cream parlors, and even a shop selling homemade chocolates.
Cayucos, California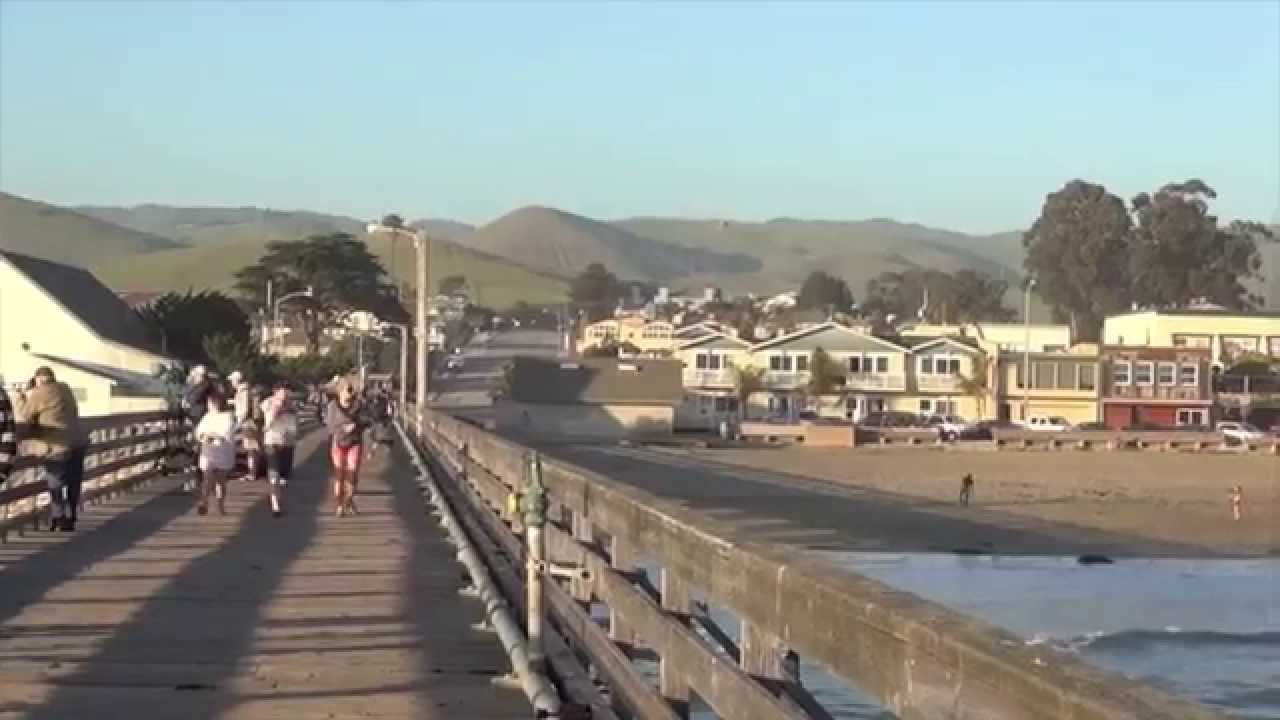 Somehow, the beautiful small town of Cayucos, California has managed to stay completely underrated. Located near California wine country, Cayucos makes for a perfect day trip or weekend getaway. The white sand beaches almost always feel deserted, while eucalyptus-lined hiking trails to the nearby sand dunes or the must-see Montana de Oro park are just as inviting. After a long day enjoying the stunning natural surroundings, enjoy dinner at one of Cayucos's many fresh seafood restaurants.
Depoe Bay, Oregon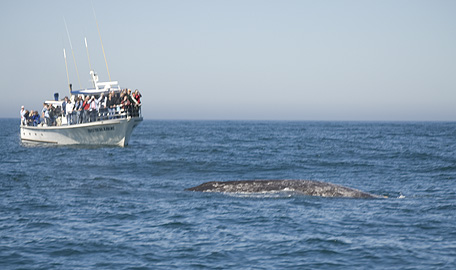 Love whales and whale watching? Then a long weekend in Depoe Bay, Oregon is an absolute must do! Unlike most coastal towns, which play host to migrating whales for only a few days each December, whales live year-round off the coasts of Depoe Bay. This makes whale watching a breeze, and whales can often be spotted from the beach. Even many of Depoe Bay's charming inns and B&Bs are whale themed.
Encinitas, California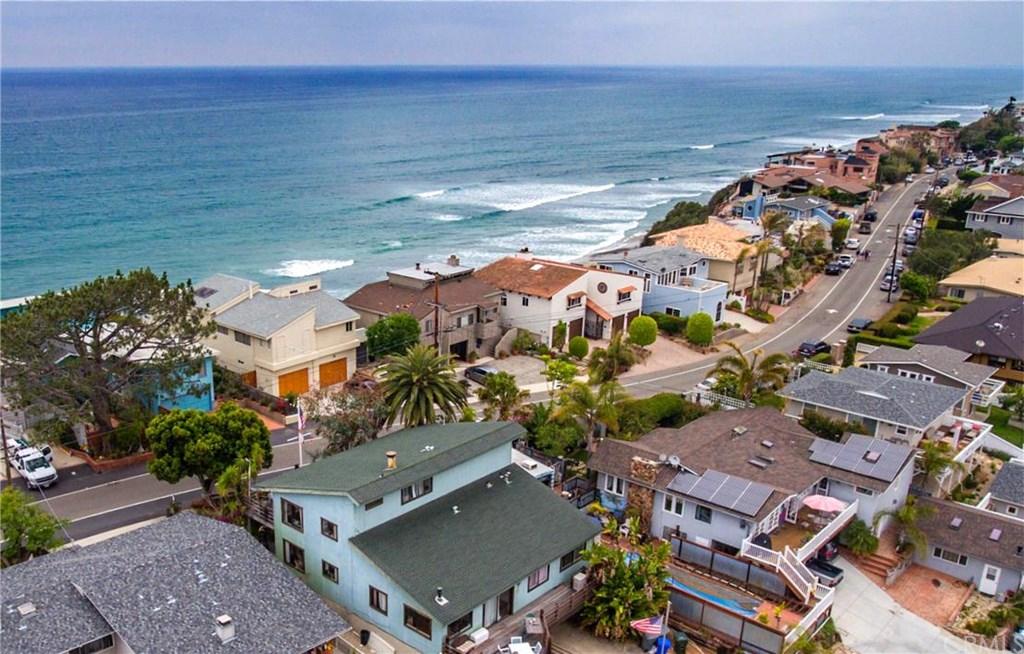 Located between Los Angeles and San Diego — both of which are always bursting to the seams with tourists — Encinitas, California is a laid-back and affordable beach town perfect for our list of the most relaxing underrated beach towns on the West Coast. Surfers will especially love it here, as the town's Swami Beach break was made famous by none other than The Beach Boys. Downtown Encinitas is a great place to wander and people watch, with plenty of century-old buildings housing everything from restaurants and bars, to shops and a theater.
Friday Harbor, San Juan Island, Washington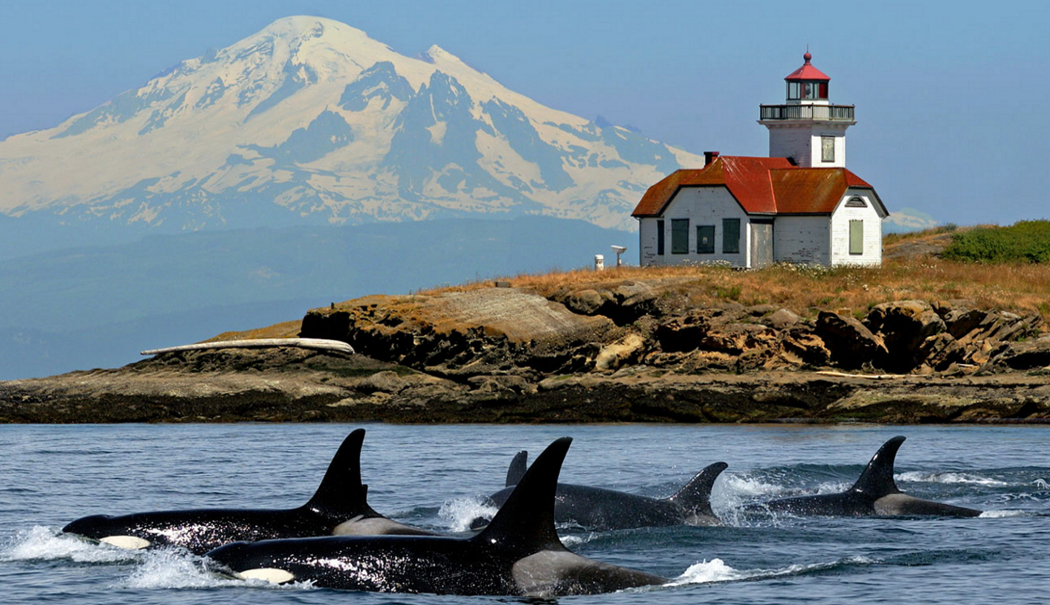 The county seat of the San Juan Islands, charming Friday Harbor is a relaxing place to spend a long weekend. With plenty of pine trees for shade and average highs around 70, summertime is the perfect time to head to Friday Harbor. Cozy B&Bs and family-owned restaurants are the norm here, and make for the perfect starting off point before a day of cycling around the island, kayaking along the coast, or searching for orcas on a whale watching cruise.
Gearhart, Oregon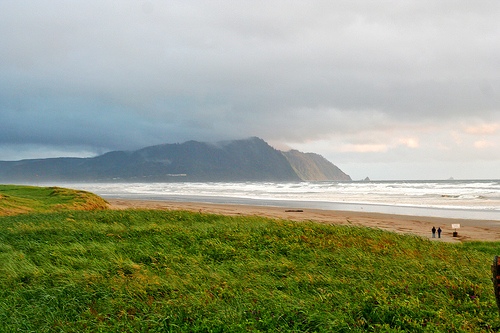 The picturesque small town of Gearhart, Oregon is well-known for its laid-back, artsy vibe (artists Paige Powell and Gus Van Sant both make their homes here). Dozens of inns and bed & breakfasts line the water of this coastal town, as do plenty of locally owned restaurants and cafes that serve up tasty things like local clam dishes and crab cakes. Hiking is a popular pastime in Gearhart, while Cannons Beach, located just south of town, makes the perfect locale for stargazing, beach parties, and bonfires.
Hermosa Beach, California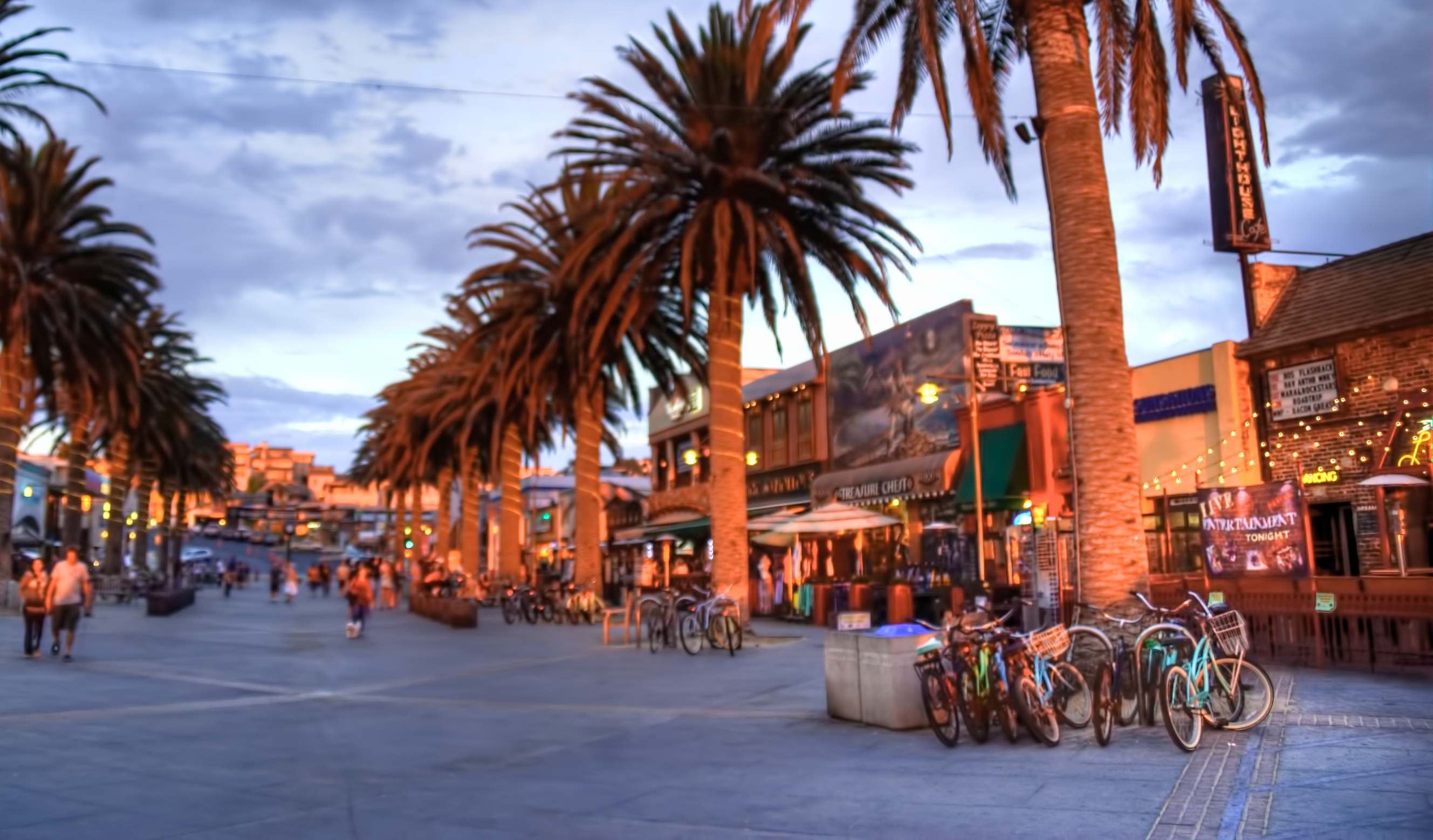 Once a little-known hippy town, Hermosa Beach is now one of the most relaxing beach getaways on the West Coast. Hermosa may be best known for its wide beaches, stunning views, and expensive beach houses. Arts and crafts fans will love Hermosa on Memorial Day and Labor Day weekends, when the town hosts the popular Fiesta Hermosa, the largest arts and crafts fair in all of Southern California. After a day at the beach, visitors can enjoy the legendary jazz club at The Lighthouse Cafe, or head to the Comedy & Magic Club, where Jay Leno got his start.
La Jolla, California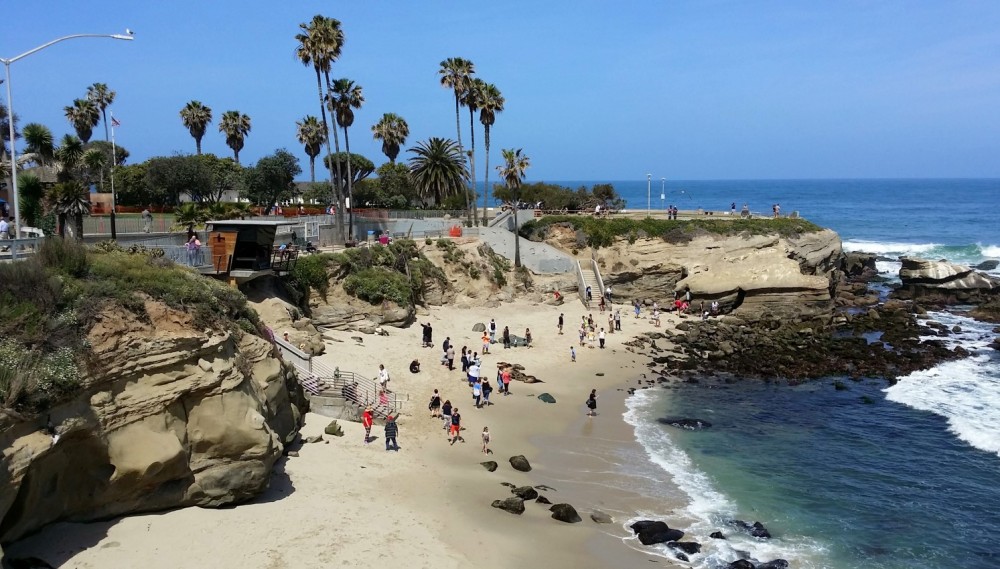 San Diego has dozens of world-class beaches to enjoy, but some of the most relaxing are around the town of La Jolla. Said to mean "jewel" in Spanish, beautiful La Jolla is well known for its natural beauty and views of both the Pacific Ocean and the surrounding hillside. Most people spend their days in La Jolla at the beach, though the town also boasts plenty of places for fine dining, a nationally recognized local theater, and plenty of art museums.
Laguna Beach, California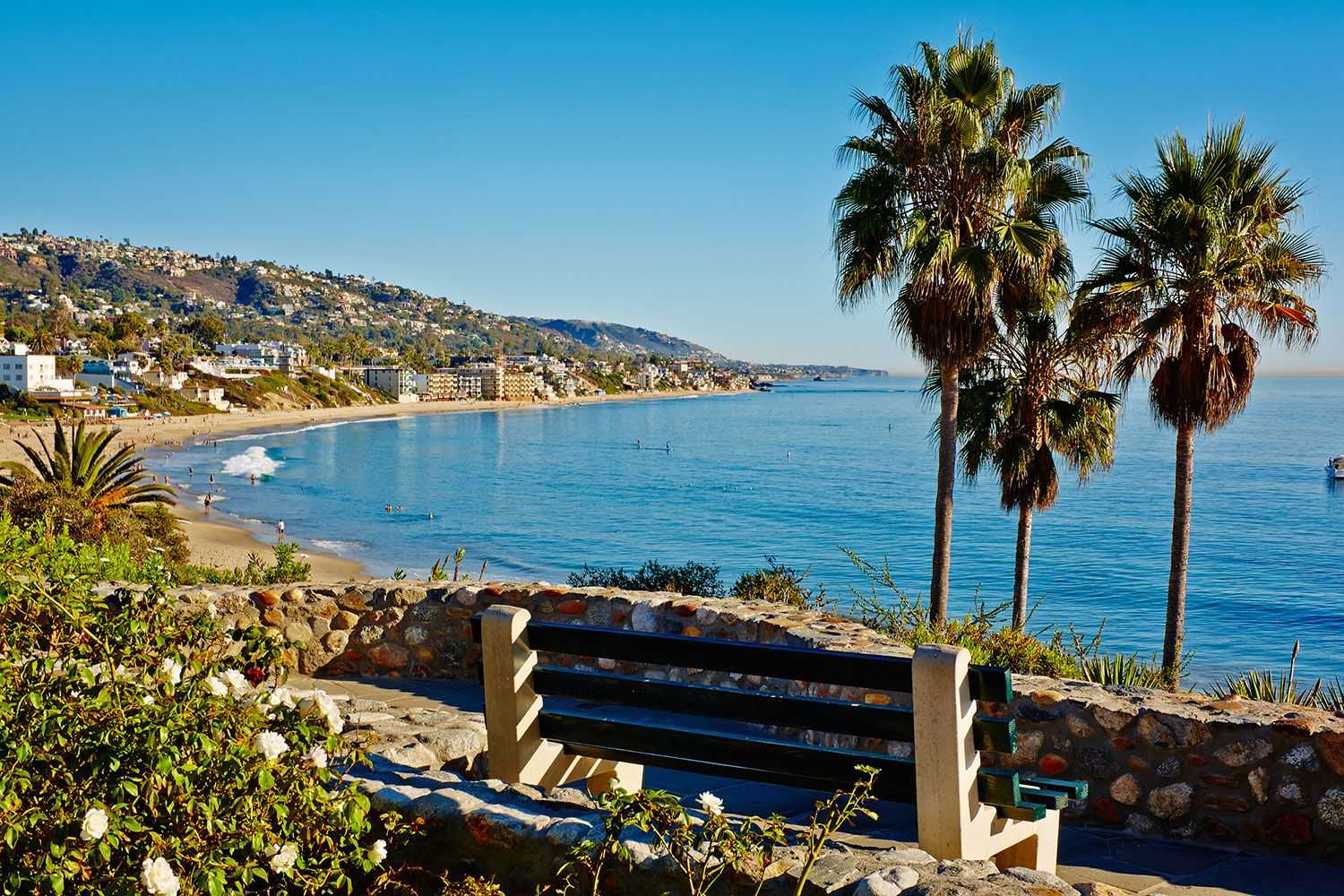 Located on the Pacific Coast Highway in Orange County, about 50 miles southeast of L.A., Laguna Beach is known for its stunning views and vibrant arts scene. Besides dozens of high-end art galleries, Laguna Beach plays host to multiple arts-related festivals each year. But one need not be an art collector to enjoy this picturesque beach town. Coastal bluffs make the beaches here especially peaceful, as does the fact that Laguna's beaches experience far fewer crowds than some nearby towns.
Morro Bay, California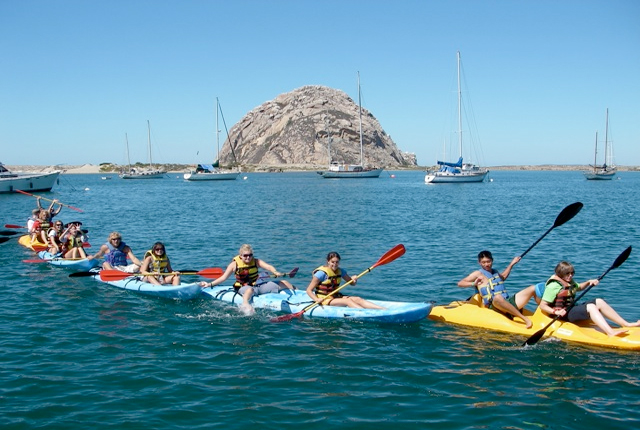 Located near Avila Beach, another one of our most relaxing underrated beach towns, Morro Bay is instantly recognizable as the home of Morro Rock, a 578-foot volcanic rock that juts out of the water just offshore. Though boating and kayaking are popular pastimes around here, most of the fun in Morro Bay happens on shore on Main Street. This waterfront embarcadero is lined with interesting shops, a natural history museum, quaint B&Bs, and stunning ocean views. Morro Bay makes a great base camp for enjoying the surrounding wine country and Hearst Castle, the latter of which is less than an hour away.
Newport, Oregon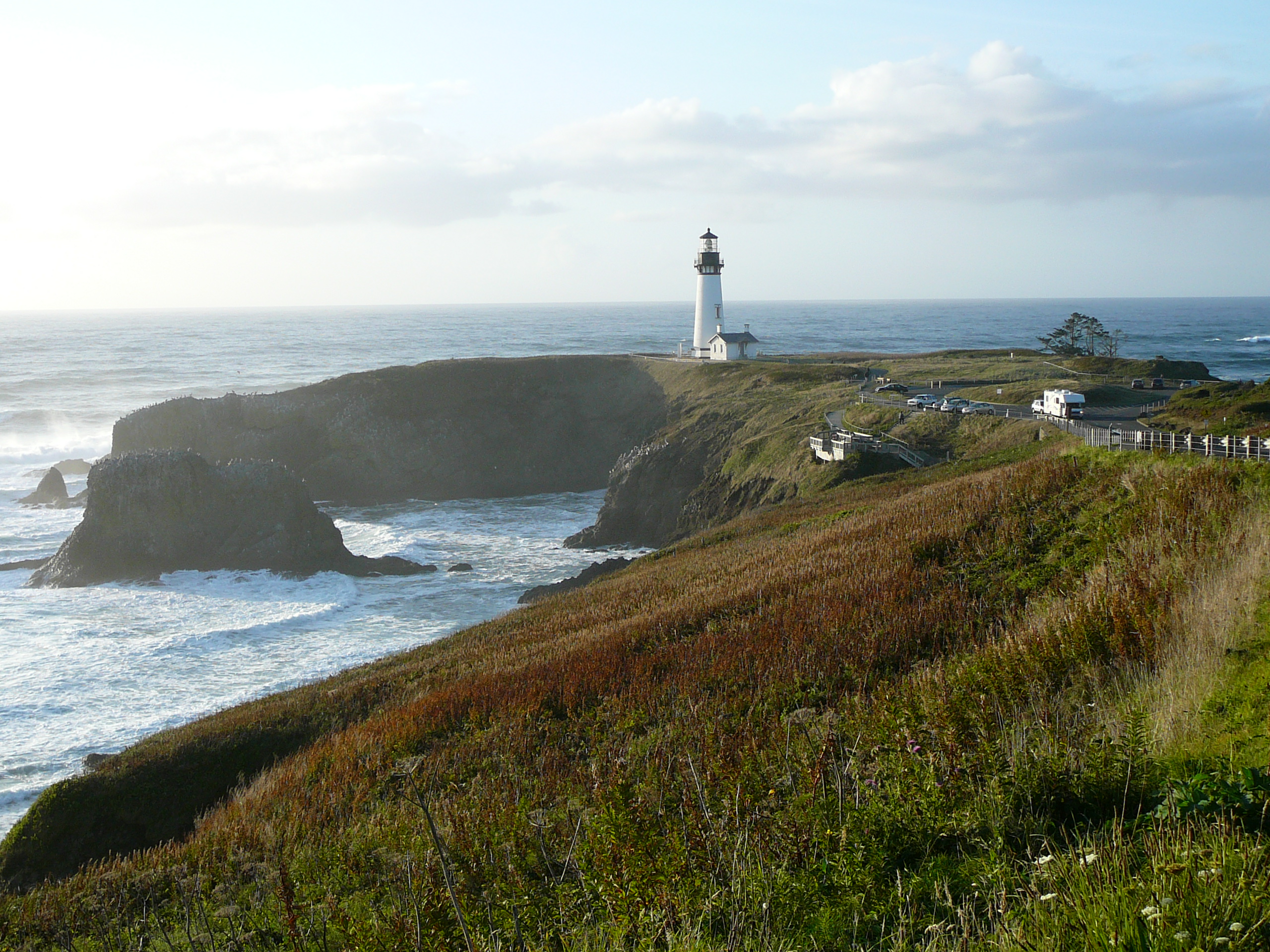 There may be nothing more relaxing than reading on the beach, the sun shining and the sound of the waves acting as background noise. In Newport, Oregon, such an ideal pastime is the norm! Newport's oceanfront district, Nye Beach, seems to have a bookstore on every corner, while the Sylvia Beach Hotel, in which every room is author themed, overlooks the ocean and offers the perfect environment for book lovers in need of a relaxing beach getaway.
Pacific City, Oregon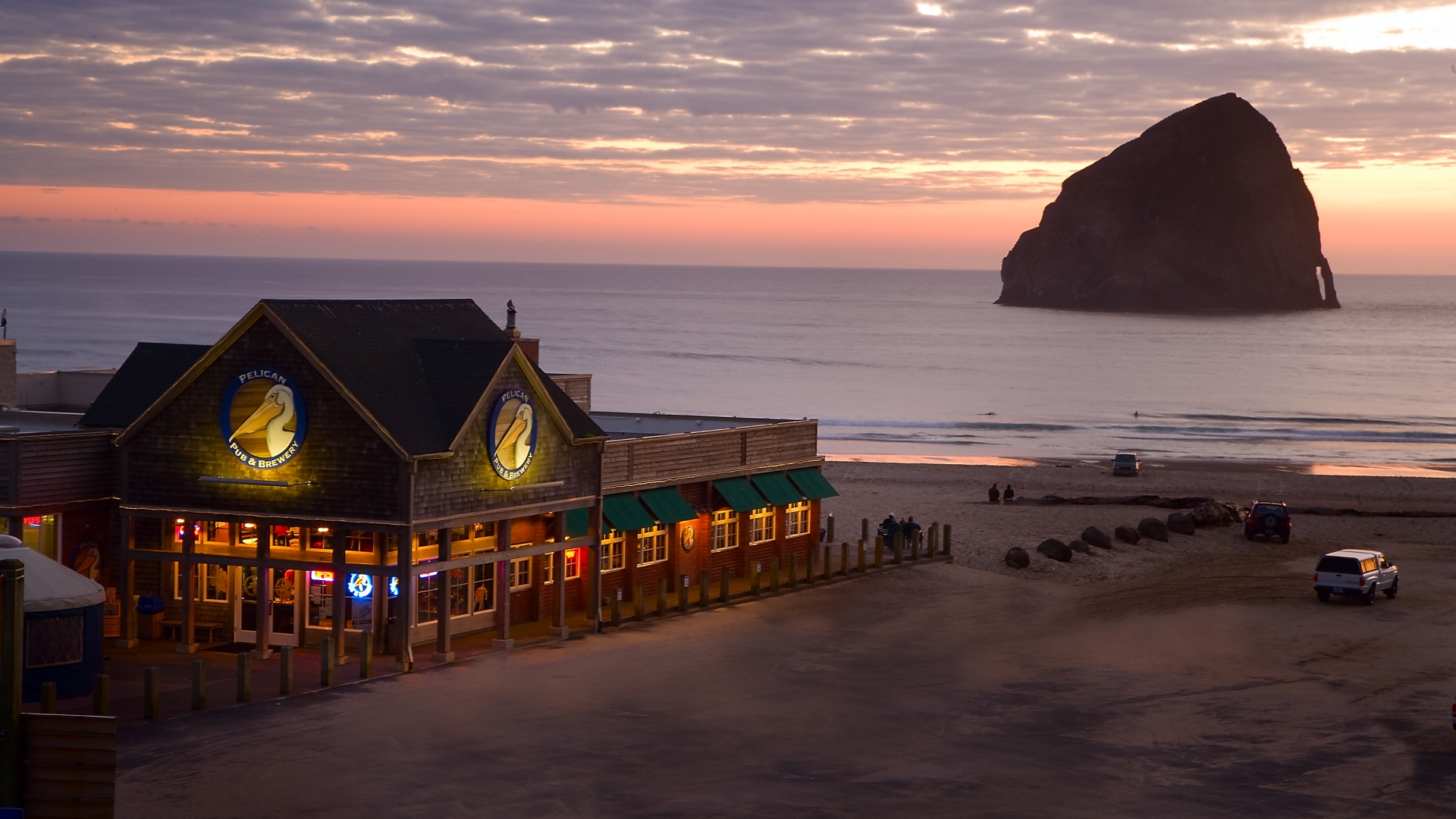 Pacific City, Oregon, population: 1,000, is a great underrated beach town perfect for a long weekend of relaxing fun. While Pacific City is well known for its wide sandy beaches and stunning sunsets, most people seem to head to Pacific City for the food. The town boasts dozens of top-notch restaurants, pubs, and bars, the most popular of which is Pelican Brewing. Located right on the beach, Pelican is said to be the second-best brewery in all of Oregon.
Pacific Grove, California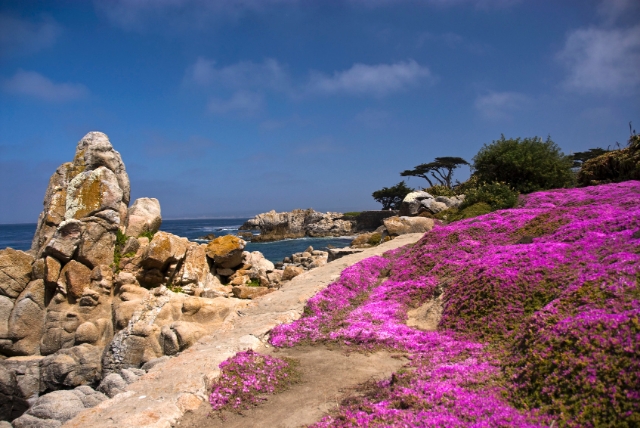 Nestled between the bigger towns of Monterey, Pebble Beach, and Carmel, quiet and friendly Pacific Grove, California is best known as the chosen destination of the monarch butterflies, millions of which choose this charming coastal town as a stopover during their annual migration. A large local deer population adds to the town's romance and charm, while the local beaches are ideal for tide-pooling or kayaking. And because Pacific Grove is home to more B&Bs than any other town on the California coast, finding a place to rest and rejuvenate is a breeze.
Port Orford, Oregon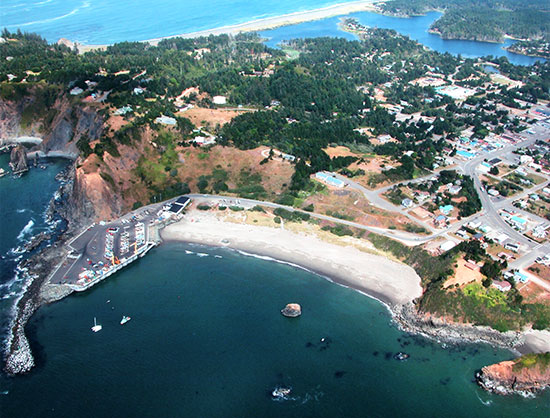 Located an hour north of the California border, Port Orford, Oregon is a quaint fishing village perfect for a long weekend getaway. The costal town is home to wide beaches where swimming, fishing, and sunbathing make for a near-perfect afternoon. Nearby Battle Rock is a popular spot for surfing, while open-water swimmers come from near and far to make use of Port Orford's open-water dock — one of the last of its kind in the region. Besides the beach, Port Orford is home to a number of charming B&Bs and dozens of top-notch antique shops.
Seabrook, Washington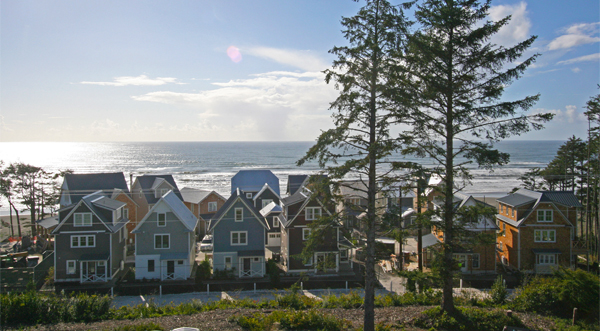 Though it was founded only in 2004, Seabrook, Washington is a great beach getaway for families or couples. Situated just below Olympic National Park, Seabrook makes a great base camp for myriad local hiking and cycling trails. Picturesque rental cottages are available only steps from the beach, where besides sand and sea, one can find bocce courts, fire pits, and volleyball nets. In the summer, Seabrook comes alive with street fairs, farmers markets, and artisans selling their arts and crafts.
Seaside, Oregon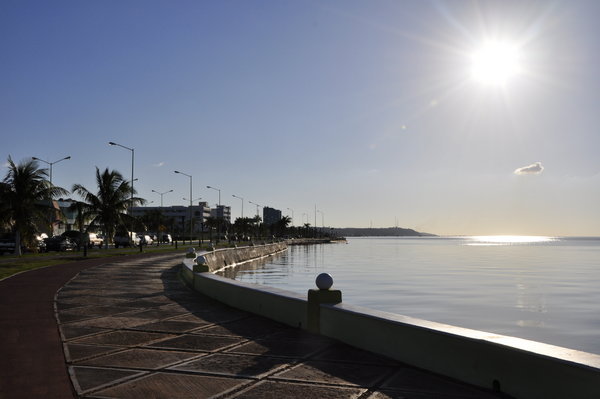 Seaside is Oregon's oldest resort town and remains today one of the most relaxing beach towns on the West Coast. Seaside's wide beaches are the perfect place to spend the day sunbathing or participating in an impromptu beach volleyball game, while the 1.5-mile long oceanfront promenade is perfect for a stroll, cycle, or run. Downtown, Broadway Street has loads of shops and restaurants, plus an antique carousel that will delight the kids. There's even a family-friendly aquarium that allows visitors the opportunity to feed the seals.
Sequim, Washington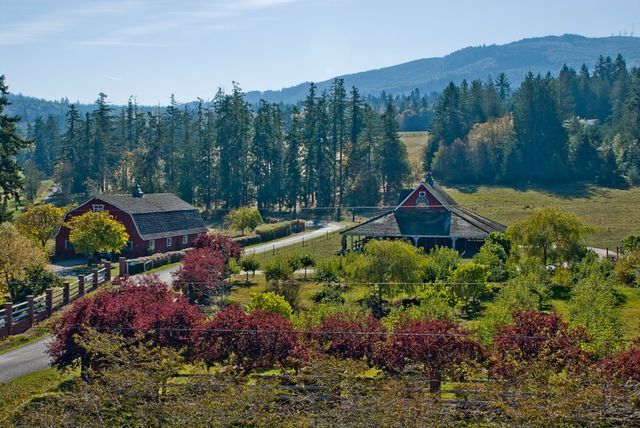 Sequim (pronounced "skwim") is said to be the sunniest town in Washington, making it a perfect addition to our list of underrated West Coast beach towns. Foodies will love this charming small town. Young farmers, bakers, winemakers, and chefs have come to Sequim in droves because of the myriad lavender fields, and the tastiness and creativity of local menus reflects this. Sequim is also famous for its Blue Hole, a sunny spotlight over the town that is formed in part by the perpetual rain shadows over the Olympic Mountains. Thus, some of the most stunning views of mountains and ocean can be found here in Sequim.
Stinson Beach, California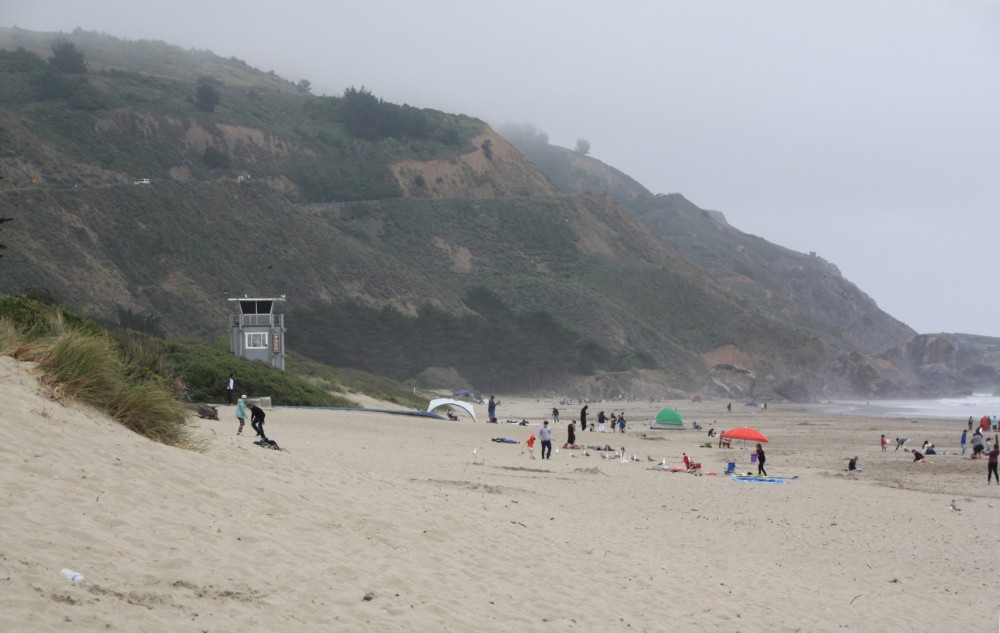 Northern California locals know Stinson Beach well, but for everyone else, it remains a worthy, yet underrated West Coast beach town. Nestled between the Pacific Ocean and Mt. Tamalpais, near Santa Cruz, Stinson offers its visitors some of the best hiking around. Several trails start from Stinson Beach State Park, all of which end in stunning views of the natural surroundings. Just as worthy of a visit is Stinson's downtown, a fun place to walk around and enjoy the shops and cafes.
Todos Santos, Baja California, Mexico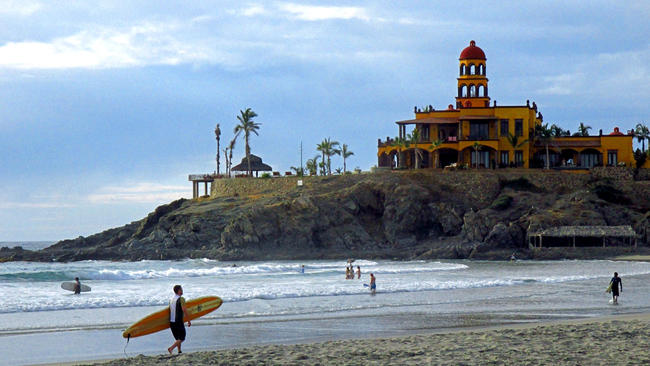 Though not too far from with San Diego or Cabo San Lucas, Todos Santos in southern Baja feels like a whole different world. There are no cruise ships, college kids, or even fast food restaurants here. Instead, visitors will find a selection of pristine beaches and emerald waters, safe swimming options, a healthy whale watching industry, and lots of surfers. Just off the beach are dozens of tasty restaurants featuring fresh seafood and live music, plus art galleries, shops, and fresh markets.
Trinidad, California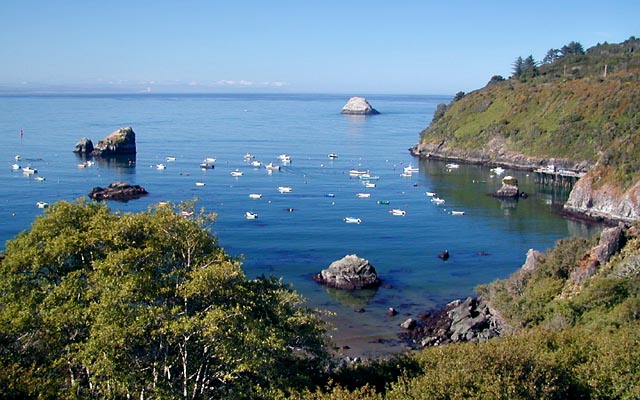 Situated on the coast only 16 miles from the college town of Arcata, tiny Trinidad, California is easily one of the most underrated of all of Southern California's beach towns. There are fewer than 500 locals who call Trinidad home, yet the town boasts a whopping ten public beaches, so finding a spot in the sand is easier here than in many other places. Besides the beach, Trinidad is home to Patrick Point's State Park, Trinidad Art Gallery, and more than a few popular seafood restaurants.
Westport, Washington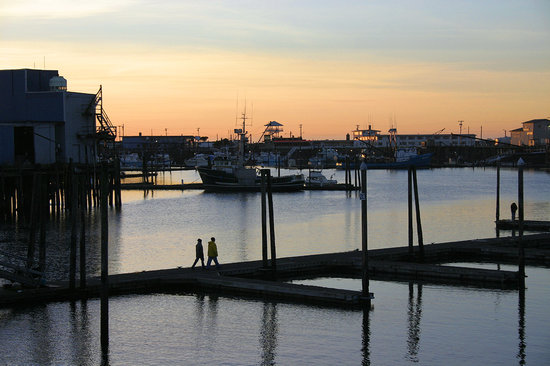 Westport, Washington is yet another of the most underrated beach towns on the West Coast. Surfers and swimmers will find that awesome waves — though you might want to pack your wetsuit along with your board, as the waters here are known to get a bit chilly. For those more interested in staying warm and dry, a maritime museum and historic lighthouse make for fun glimpses into Westport's nautical past. For dinner, plenty of Westport restaurants serve up tasty fish and crabs caught locally, but we suggest spending five minutes on the internet to get your own razor clamming license. Once you're licensed, you can catch your own clams right off the Westport pier. Fry and butter them to experience a one-of-a-kind dinner right on the beach.
Yachats, Oregon

Yachats, Oregon (pronounced Yah-hots) has been referred to more than once as one of the West Coast's best-kept secrets. Nestled between the Coastal Range and the Pacific Ocean, Yachats enjoys a unique artistic vibe that has long attracted hippies, counterculturists, and nature lovers, among so many others. The town's mostly pebble beaches are almost always uncrowded, as are the hiking trails that lead to the historic lighthouse and covered bridge. Downtown are art galleries, restaurants and cafes, and the Yachats Brewing company.
Yakutat, Alaska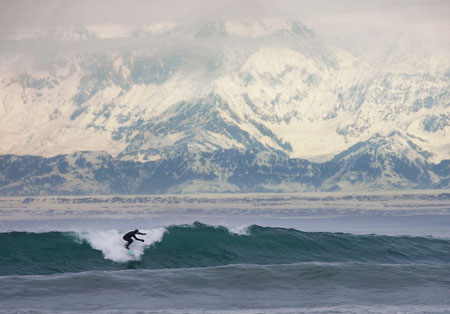 Surfers looking for that underrated beach town in which to catch some waves won't find anything else quite like Yakutat, Alaska. Nicknamed the "Far North Shore," Yakutat is known for its relaxing vibe and great potential for outdoor activities. There are only two restaurants in the entire town, both of which serve up a mean fish dish. Fly fishing is a popular pastime here, but not as popular as surfing. Yakutat, which is also home to some of the world's largest ice fields, has been known to get waves up to 20 feet in height. No wonder surfers come from all over the world to try their luck in Yakutat.