Posted May 2016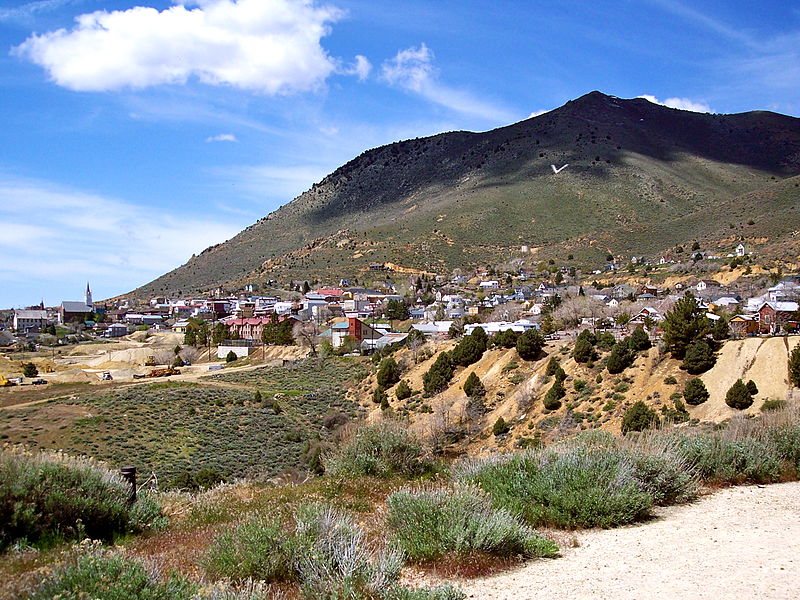 It's not unusual to need a constant flow of sunlight in your life. It's common to feel the effects of rain, cloudy weather, and far too much darkness in your area. For some people, it's easy enough to just wait out the rainy season, or hibernate for a few months until the winter darkness clears. But for a great deal of people, it's hard to feel and act your best when those heavy dark clouds are weighing above you. Seasonal Affective Disorder and Seasonal Depression are serious issues and more common than most people have been led to believe. Some people don't even know they're struggling with depression or disorder. For them, it's just a case of the "winter blues." But if you have a chance to stop these lingering feelings, why wouldn't you try? It may be time to pack your bags.
We've made a list of the Top 50 Most Affordable Sunny Small Towns in the U.S. These towns are almost always sunny. They have small populations and your mortgage is not going to break the bank. Most of these towns aren't going to show up on the "must see places" list when you're planning a trip. These towns are off the radar, quiet, and honestly, they're kind of perfect!
Our list took some time. There were a lot of factors to consider. Yes, there are some affordable cities that see lots of sun each year, but a city is not a small town. And yes, there are some adorable and affordable small towns, but sometimes they rarely see the sun! So we needed to dig a little deeper. First we studied a list made by NerdWallet of the top sunniest cities in the country. This list included a whopping 174 towns. But what stood out was the fact that 10 states were on the list more than the rest of the states. Arizona, California, Texas, Nevada, New Mexico, Florida, Colorado, Louisiana, North Carolina, and Montana all rank higher in annual sunshine percentages than any other states.
Using our list of the top 10 sunniest states in the country, and with data from Sterling's Best Places, we narrowed down our list and found the three most affordable small towns in each of these 10 states. Doing this gave us 30 towns on our list. To calculate the last 20 states, we included some states that don't rank quite as high in annual sunshine percentage, but surely deserve some respect. The most affordable small towns in those states rounded off our list to an even 50.
So here you have it. Start with number 50 and work your way down to the towns that really make our hearts flutter. Read it a few times, make a couple pros and cons lists, and start packing those bags – and don't forget your sunscreen!
50. Enfield, New Hampshire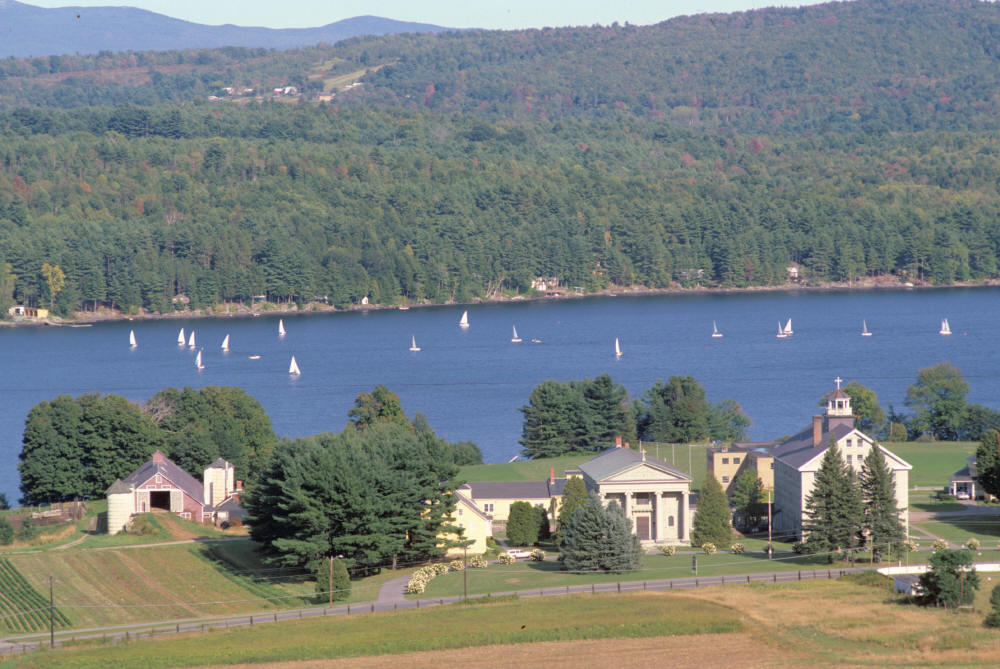 Sunny days: 200
Population: 4,582
Average home price: $200,000
Enfield is a small town near the border of Vermont. The New England style town is located along a river which connects to the beautiful Mascoma Lake. Enfield is the perfect spot to enjoy the outdoors, relax in the sun, and take advantage of all that New England has to offer. There are plenty of year round activities, from swimming and water skiing in the summer to ice skating, ice fishing, and cross-country skiing in the winter.
49. Lebanon, New Hampshire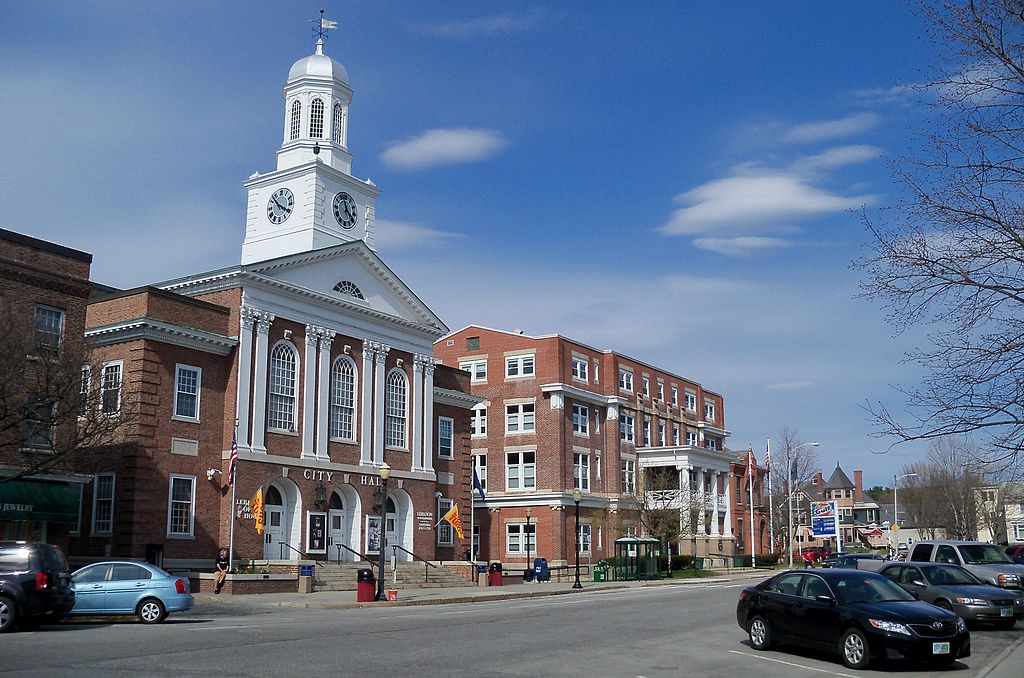 Sunny days: 200
Population: 13,275
Average home price: $200,000
Lebanon may not have a teeny tiny population but the town still has a quaint New England charm. Nestled in Western New Hampshire, this town sits right on the Connecticut River, making it fun all year round. The town is historic, charming and affordable.
48. Brookfield, Massachusetts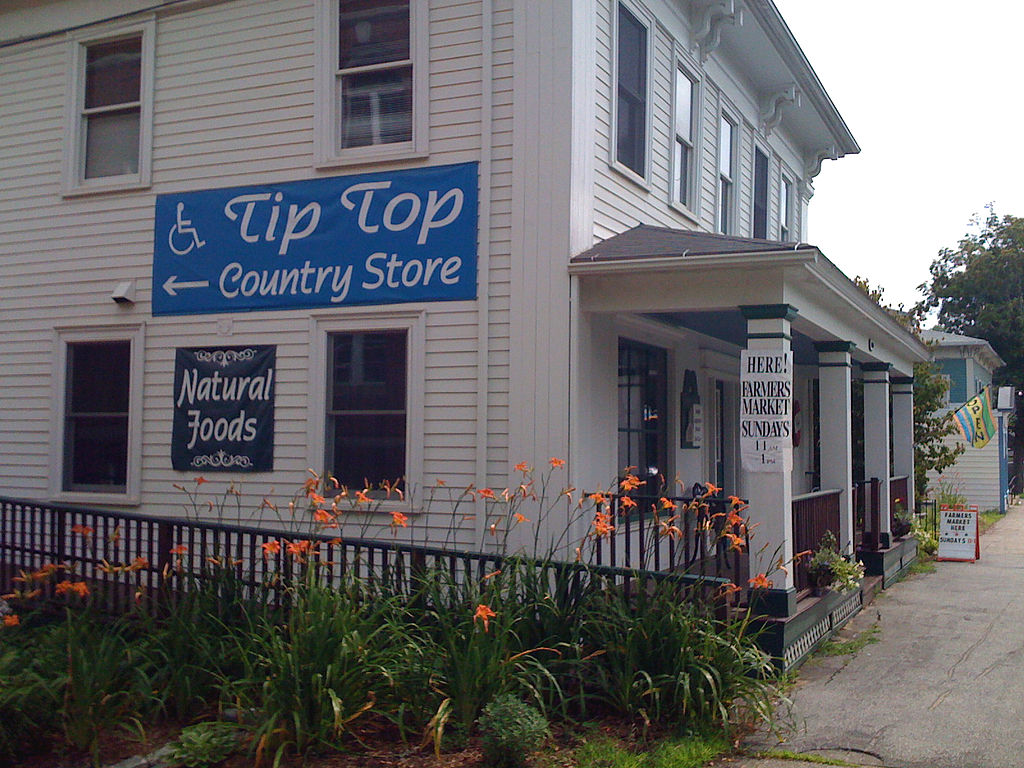 Sunny days: 200
Population: 3,300
Average home price: $175,000
Brookfield is definitely not the most well-known town in Massachusetts but it sure is historic. The town was first settled in 1660 and the buildings and homes will remind you of that. With such a small number of residents, this town is the kind of place where everyone knows everyone and it's a good thing. Bake sales, church groups, plenty of after school activities, and town meetings, make this a near perfect – and affordable — New England town. The commute to Boston is only an hour and fifteen minutes, making this a great place to enjoy Massachusetts.
47. Adams, Massachusetts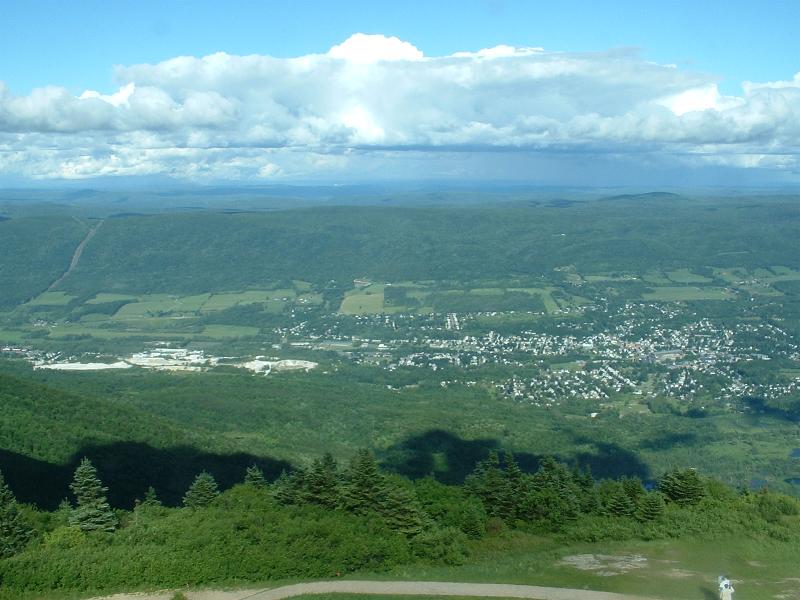 Sunny days: 200
Population: 5,344
Average home price: $145,00
Nestled in the Berkshire Mountains, this cozy town is the perfect place to enjoy all that Massachusetts has to offer. It's an outdoor paradise, from swimming in the nearby lakes and hiking the mountains to skiing in the winter, to enjoying the New England fall colors. Adams is just the right size to feel cozy and right at home.
46. Brimfield, Massachusetts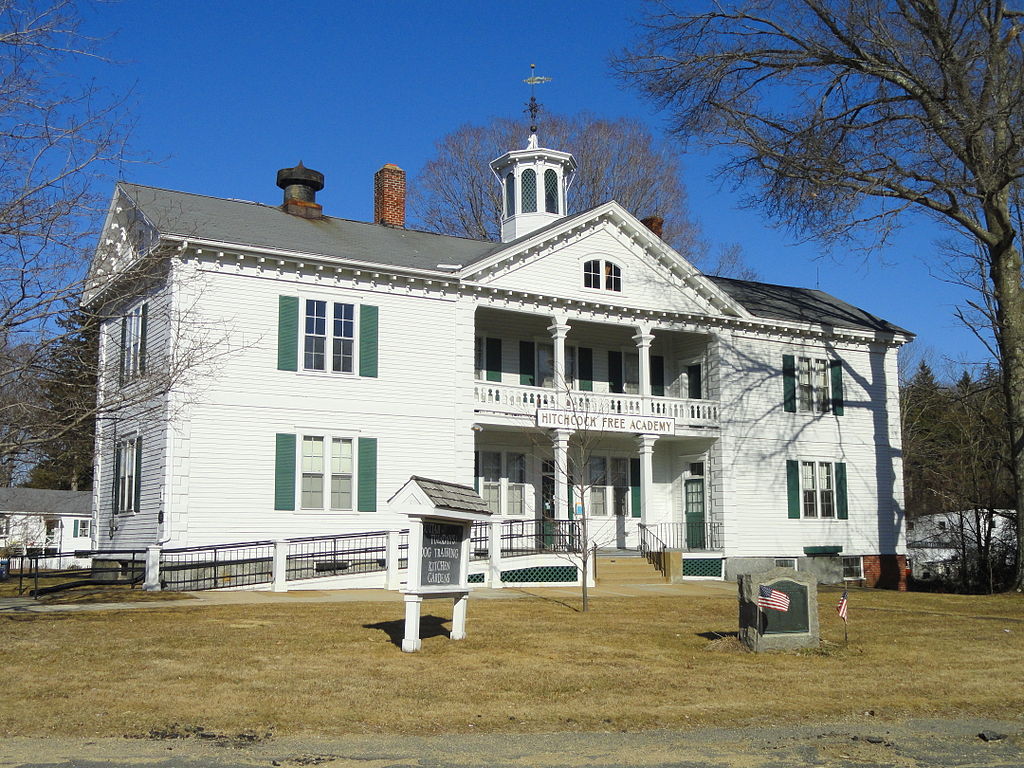 Sunny days: 200
Population: 3,000
Average home price: $82,000
If you mention Brimfield to someone from Massachusetts they're going to respond with "antiques!" And that's very much warranted. Brimfield hosts one of the largest annual antique fairs in the country. It occurs for one week in May, July, and September and it will quite literally blow your mind. The fair started in the '50s and is the town's claim to fame, bringing in thousands of vendors and over 250,000 visitors for each week of the event. Brimfield was founded in 1731, making it one of the oldest towns in New England. It's quaint, adorable, and a great place to spend time outdoors.
45. Woodstock, Vermont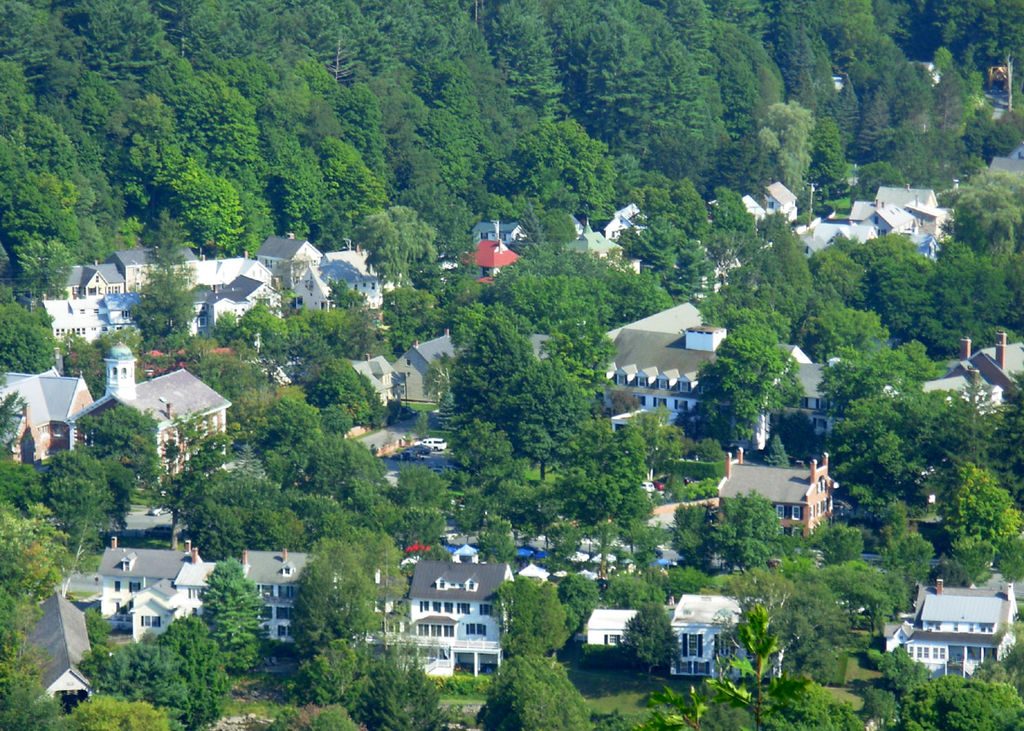 Sunny days: 160
Population: 3,000
Average home price: $250,000
Woodstock, Vermont could be summed up as "adorable." Founded in 1761 it has the buildings, houses, churches, and charm to prove it. Everyone is sure to known your name at your favorite breakfast joint. Woodstock is known for its love of art and music so if you decide to live here, be ready for the town center to be filled with an art show every weekend. It's also a wonderful town for outdoor lovers due to its central Vermont location. There are plenty of lakes, rivers, and parks in the area to get you outside in all seasons.
44. Chester, Vermont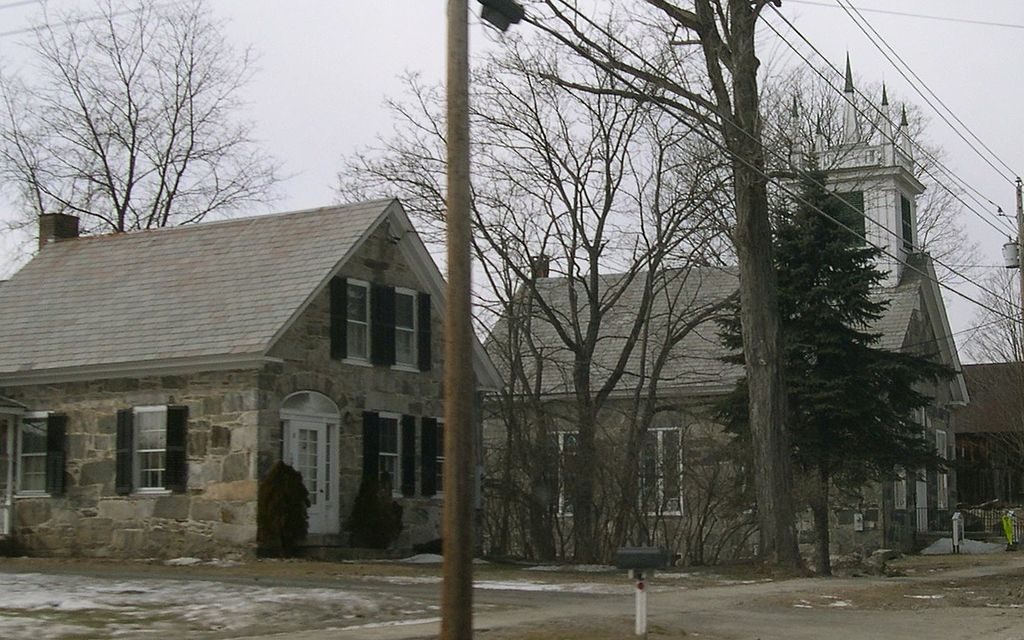 Sunny days: 160
Population: 3,000
Average home price: $175,000
If you're a fan of antiques, coffee, homemade cheese, genuine people, and sunny weather, Chester, Vermont is the perfect New England town to call home. The picturesque town has a small population and they've done a wonderful job of creating a warm and cozy downtown by taking advantage of their historical buildings. This is a great place to walk around, window shop, and get some sun on your face.
43. Idaho City, Idaho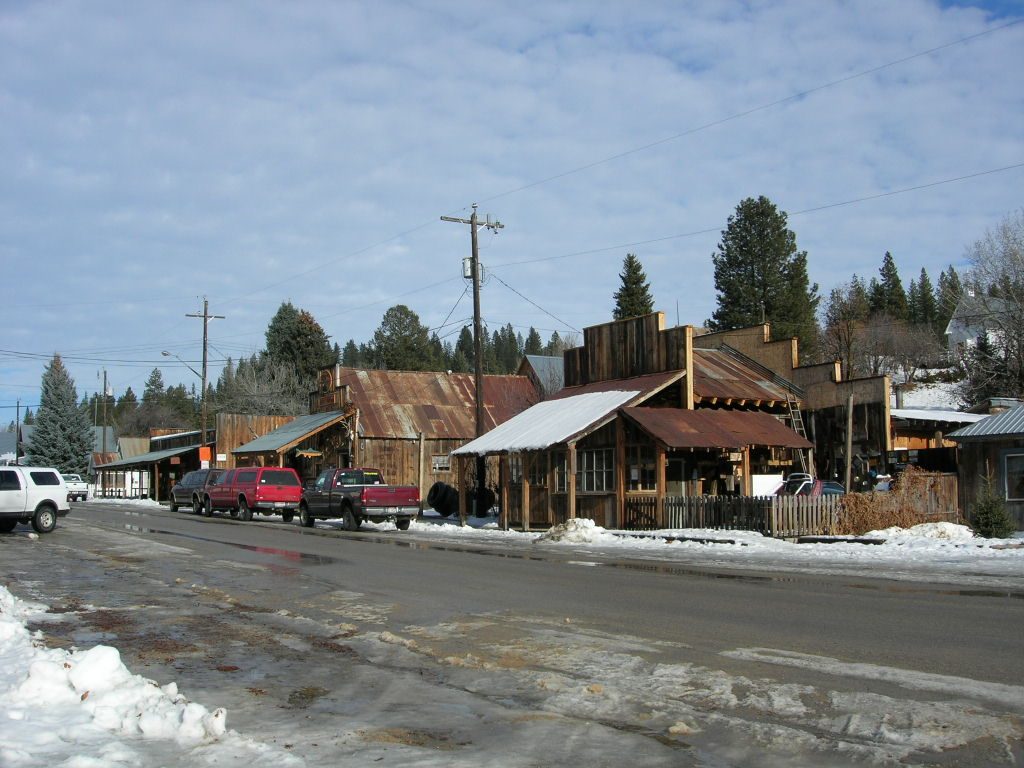 Sunny days: 210
Population: 485
Average home price: $150,000
Idaho City is a quiet town just 36 miles from Boise. Idaho City was founded in 1862 during the Boise Basin gold rush amidst the Civil War. The town is now home to an adorable downtown, quaint farm land, and lots of happy people. Its scenic location makes it a great place to spend time outdoors.
42. New Albany, Mississippi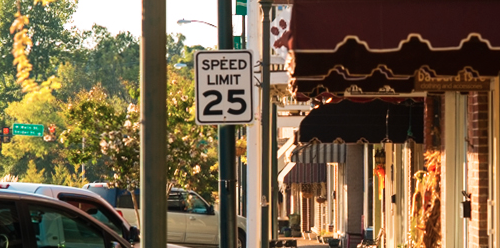 Sunny days: 218
Population: 8,000
Average home price: $110,000
Located in the rolling hills of Northern Mississippi just an hour south of Memphis, this quaint town is sure to win your heart. New Albany is known for its antique shops, annual festivals, downtown shops and restaurants, and lovely people. The number of residents in New Albany makes for a peaceful and quiet home, but there is still plenty to do out in the sunshine.
41. Holly Springs, Mississippi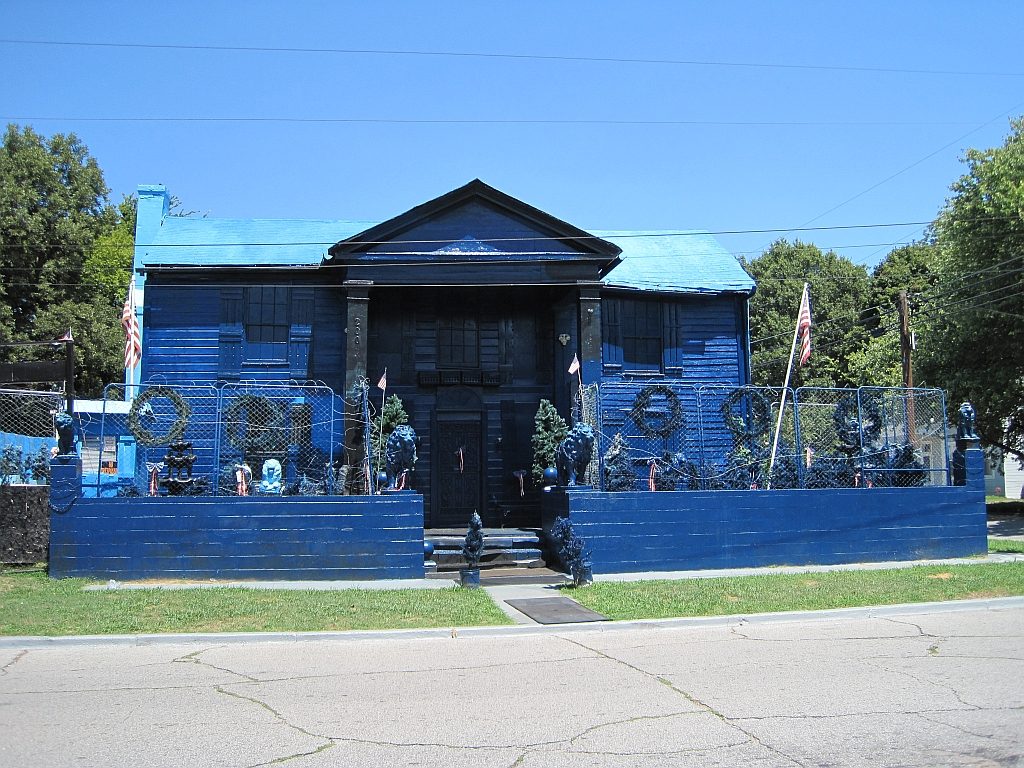 Sunny days: 218
Population: 7,558
Average home price: $80,000
Right by the Mississippi Delta, this area was founded in 1836 for cotton plantations. However, the small town is now a center for trade and court sessions. The charming downtown is filled with history and style, making it a great area to stroll on those sunny days. There are also lakes, rivers, and ponds in the area for outdoor activities.
40. Farmville, Virginia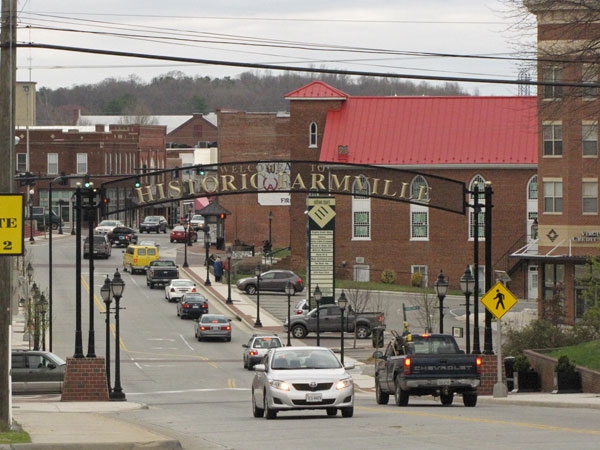 Sunny days: 214
Population: 8,349
Average home price: $164,000
Established in 1798, the town of Farmville is what most people expect when they think of a town in the south with far less than 10,000 residents. Centered in Virginia's Heartland, Farmville is the hub of economic activity, growth, history and culture in the region. There are outdoor adventures to take part in, a great downtown to explore, and lots of people that you must become friends with. We're pretty sure you'll get lots of land for your buck, too. You're going to need a yard to catch a tan in, aren't you?
39. Abingdon, Virginia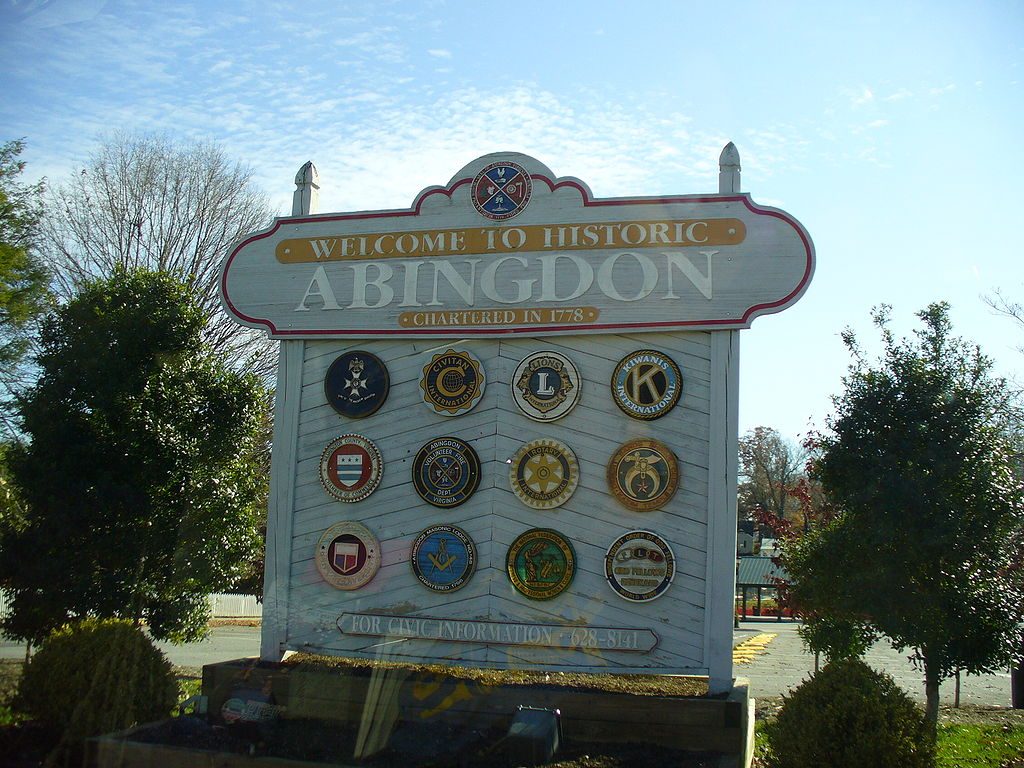 Sunny days: 214
Population: 8,000
Average home price: $187,000
Abingdon is the county seat of Washington County and is a designated Virginia Historic Landmark. This charming town is nestled in the Blue Ridge Mountains of southwest Virginia. The Appalachian Trail is nearby, which makes this town a prime location for outdoor lovers. The famous Barter Theater is a great place to experience live music and other live performances. It's also home to many concerts, events, and festivals each weekend, making it a fun and exciting place to live.
38. Colwich, Kansas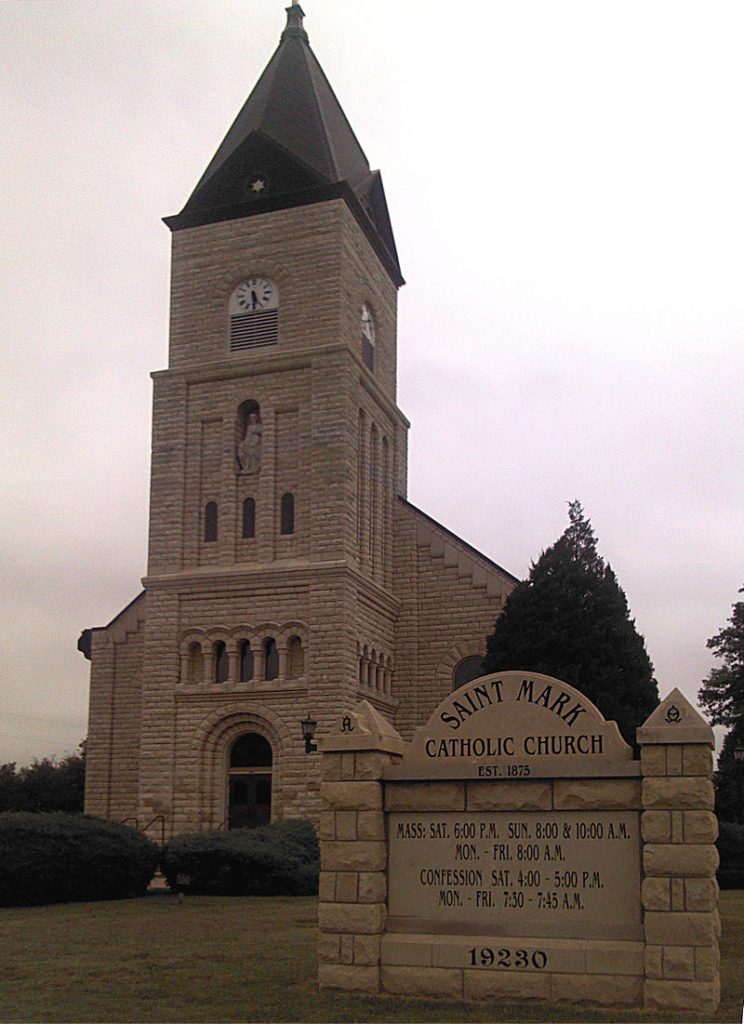 Sunny days: 260
Population: 1,327
Average home price: $160,000
The adorable town of Colwich was founded in 1887. The name was derived from the Colorado and Wichita Railroad, which runs through the state. This historic town is quiet and peaceful, but it is only five miles northwest of Kansas's largest city, Wichita. Colwich is a great place to enjoy calm Midwestern living while also being able to experience nearby metropolitan life. The weather is ideal here which makes it a wonderful place to hang outdoors and walk about town.
37. Abilene, Kansas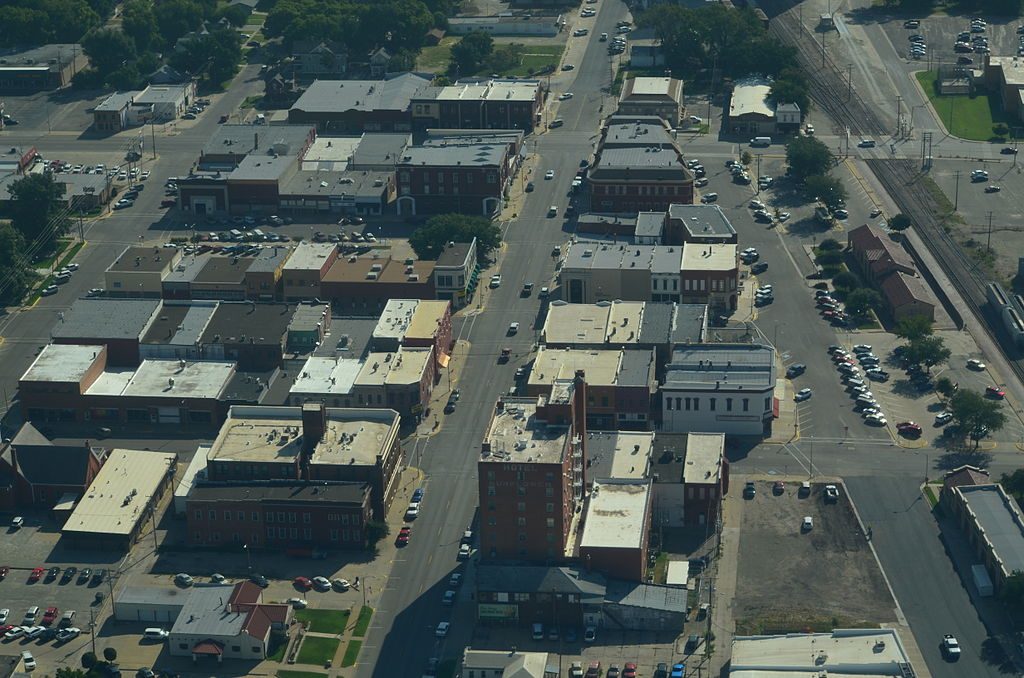 Sunny days: 260
Population: 6,826
Average home price: $114,000
Abilene became home to Dwight D. Eisenhower when his family moved here from Texas in 1892. The Dwight D. Eisenhower Presidental Museum is located here as well as his burial site. But that's not all this tiny town has to offer. Abilene is home to a small population of people and you won't forget that when you're here. The historic downtown looks like it's straight out a movie, with horses crossing the streets and kids selling lemonade. Abilene is the kind of town where you spend hours reading a book in the sun in your lawn chair on your front lawn and many neighbors are doing the same.
36. Brunswick, Georgia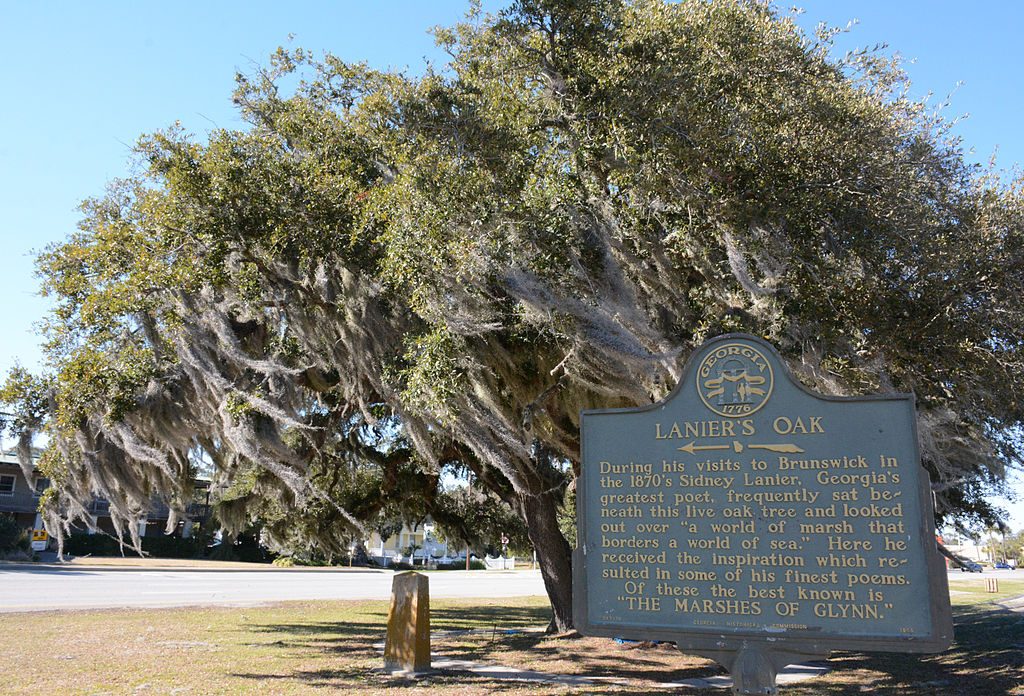 Sunny days: 219
Population: 15,813
Average home price: $154,500
Brunswick isn't as small as some of the other towns on this list, who wouldn't want to live in this city? It is the major urban and economic center of the state's lower southeast, and the second largest urban area on Georgia's coast after Savannah. It contains the Brunswick Old Town Historic District which creates a charm that's hard to replicate. Not only is Brunswick located on the coast, making it the hub for all outdoor activities, but it's also only 30 miles north of Florida and 70 miles south of South Carolina. The location is basically ideal and we could rant and rave about the weather forever!
35. Dahlonega, Georgia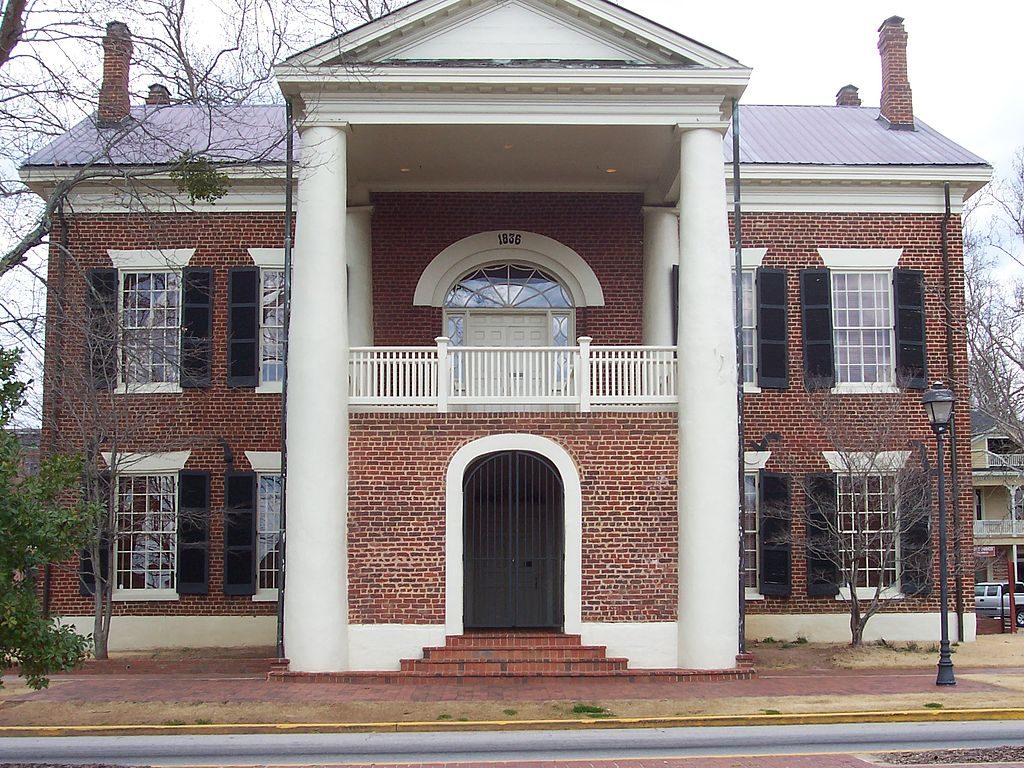 Sunny days: 219
Population: 5,242
Average home price: $234,400
Dahlonega was the site of the first major gold rush in the United States in 1828 and the town has only gotten better since then. Dahlonega isn't necessarily "cheap" but with a population size that will feel like your family, easy access to Atlanta, fun activities, and great weather, the cost of living is definitely affordable and worth it.
34. Grovetown, Georgia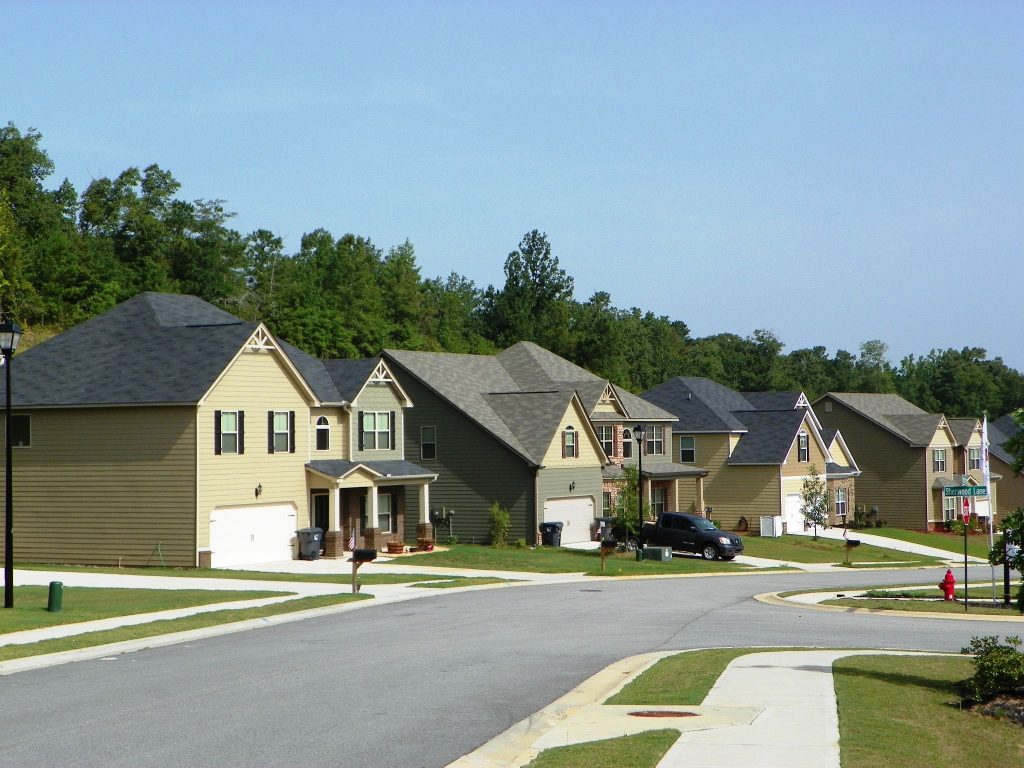 Sunny days: 219
Population: 11,264
Average home price: $126,800
Filled with city parks, a charming downtown, river access, and more, Grovetown is a perfect place to call home. It is small enough to feel cozy, but definitely not small enough to keep you from adventuring, making friends, and enjoying the sunny days. Grovetown has a southern flare you'll remember and a great cost of living to go along with it.
33. Tuscumbia, Alabama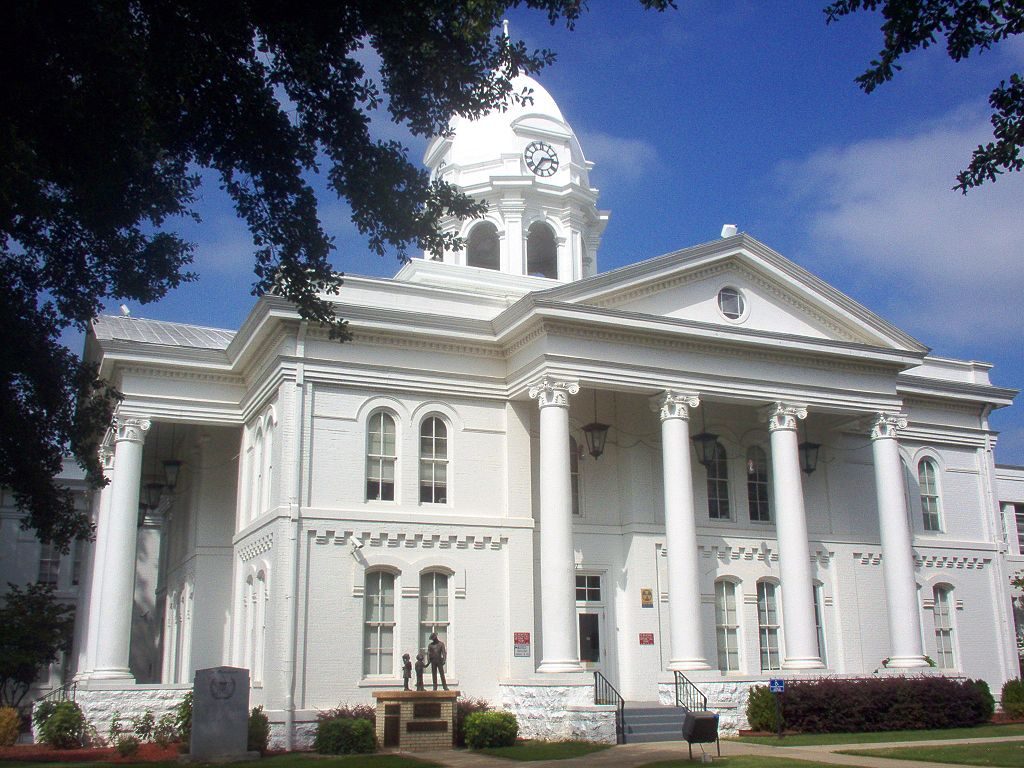 Sunny days: 218
Population: 8,000
Average home price: $88,000
Founded in 1820, Tuscumbia is a city known for its history. Tuscumbia began as a center for agriculture, commerce and industry. It was home to the first railroad west of the Allegheny Mountains. Tuscumbia has since bloomed into a vibrant city with lots to do. It's in a prime location with easy access to major southeast cities, highways, and airports– although we don't know why you would want to leave!
32. Eufaula, Alabama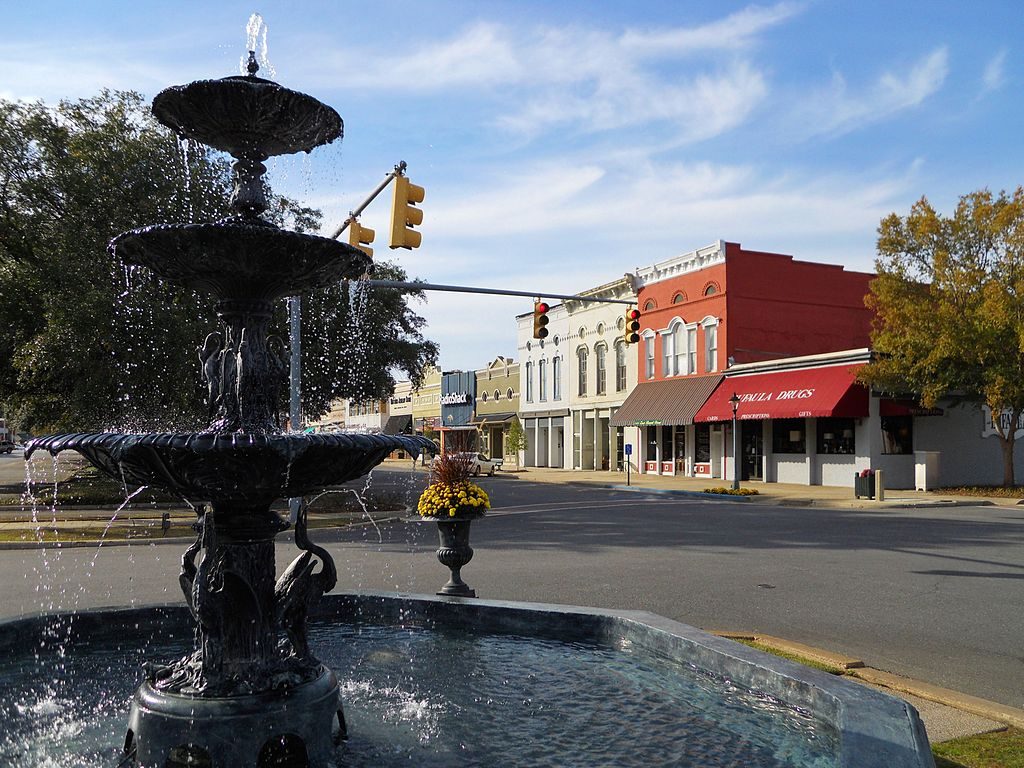 Sunny days: 218
Population: 13,086
Average home price: $129,300
Located along the Chattahoochee River, this cozy southern town is a picturesque Alabama experience. Eufaula is rich in history, has plenty of outdoor activities to keep your sunny days busy and has a pleasant downtown to explore. It's also home to the Eufaula National Wildlife Refuge, a major tourist attraction. Eufala is also home to dozens of beautiful brick and vine covered buildings and mansions which will make your daily walks memorable. Has Alabama won you over yet?
31. Paia, Hawaii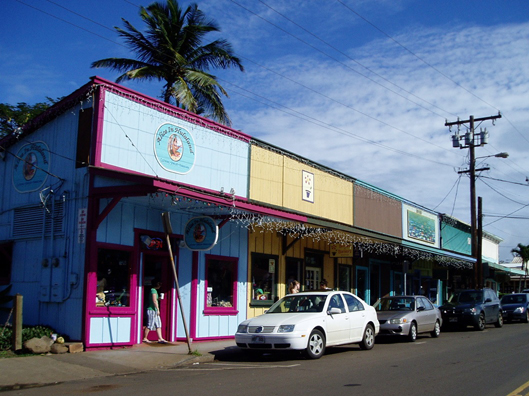 Sunny days: 275
Population: 2,438
Average home price: $600,000
Paia is a beautiful town in Hawaii located on the northern coast of the island Maui. If you're a fan of warm, sunny weather, no crowds, and no excuse to not go outside, this is the place for you. Now, we all know Hawaii is definitely not an "affordable" state, but it's definitely a state that everyone has dreamed of living in. We found what seems to be the most affordable town and with its quaint and cozy vibe, Paia really won us over. The town has everything outdoor lovers desire – beautiful beaches, endless warm weather, a world of outdoor activities, a lovely downtown, outdoor markets for homegrown food, and much more.
30. Natchitoches, Louisiana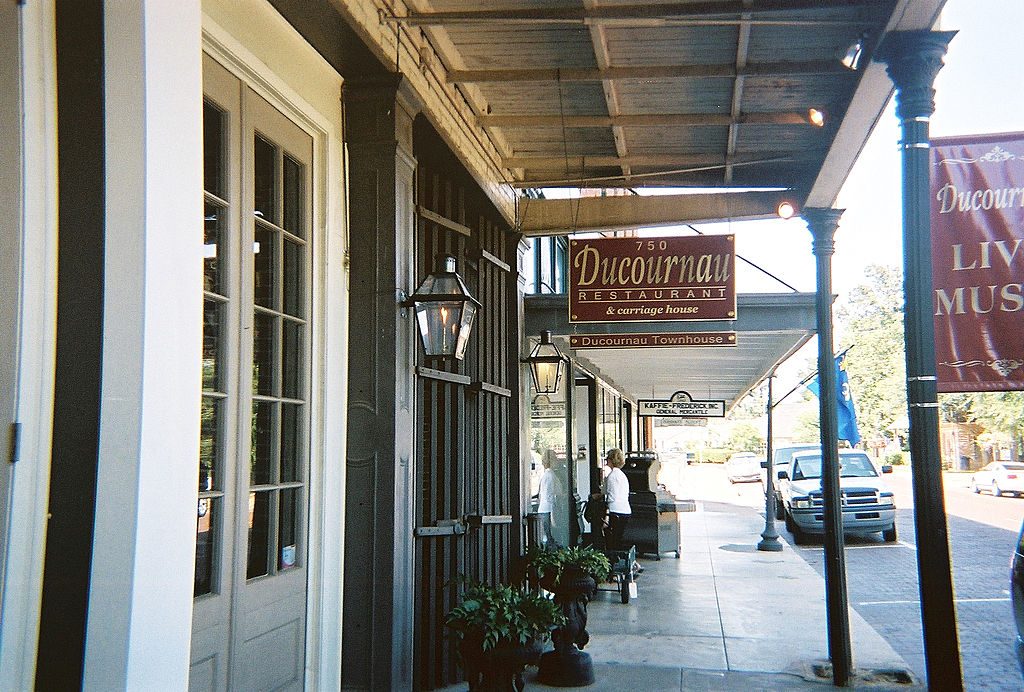 Sunny days: 219
Population: 18,264
Average home price: $125,900
Natchitoches is the oldest town in Louisiana. It was founded in 1714 as part of French Louisiana and it hasn't lost any of its culture and diversity. It's not a teeny town in terms of population size. The people here have done a wonderful job of preserving the city's history. The beautiful brick lined streets are home to shops, boutiques, delicious food, and more. Natchitoches is the perfect place to call home if you're in need of some sun.
29. Youngsville, Louisiana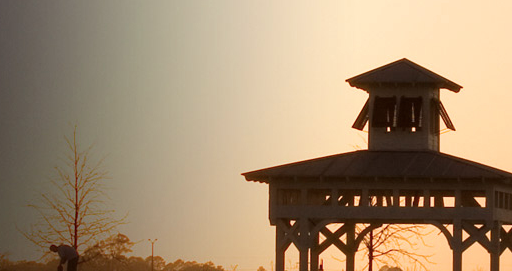 Sunny days: 219
Population: 8,172
Average home price: $182,200
Youngsville is a small city in northern Louisiana. What this town lacks in its number of residents it makes up for in its history, culture, traditions, architecture, and nice people. Youngsville takes a great deal of pride in its family focused community. It has a wonderful school systems and takes care of its younger residents. Although the city has expanded and grown quite a lot since it was founded in the early 19th century, it still has a rural atmosphere and unique farm life, including its well-known sugar cane farms. With lots of room to roam and wonderful weather, this is a great town to spend time outdoors in the sunshine.
28. DeRidder, Louisiana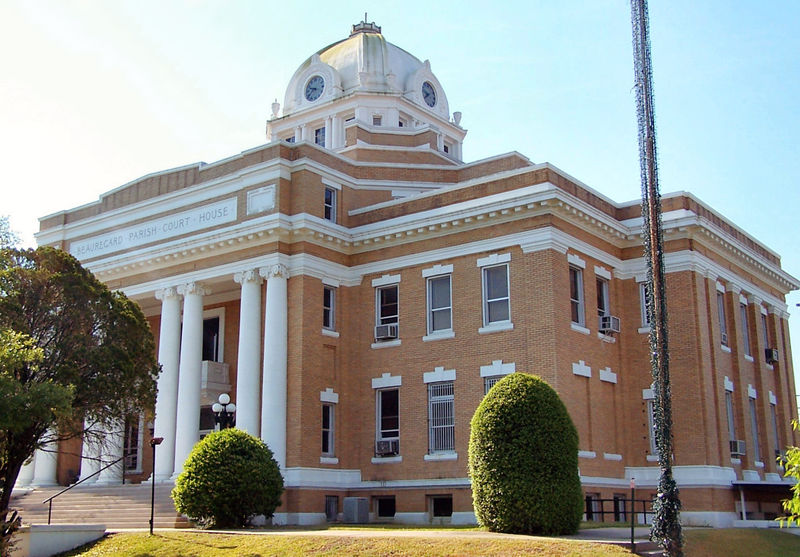 Sunny days: 219
Population: 10,586
Average home price: $120,400
DeRidderts is located in western Louisiana and slowly gaining lots of popularity. Its colorful downtown shows off its history and culture and serves as a wonderful location to enjoy this sunny state! DeRidder could be the place for you to get outside, experience some culture, and eat some delicious Louisiana food. What are you waiting for?
27. Helena, Montana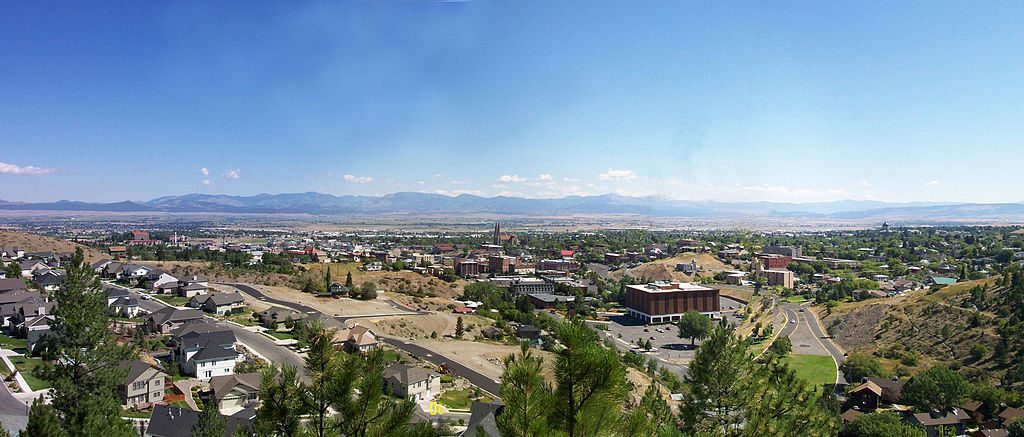 Sunny days: 201
Population: 29,596
Average home price: $181,100
Good old, Montana. Does it get any better? Helena, the Capitol city of Montana is not necessarily "small" but it does have a quaint, hometown vibe to it. The downtown is exciting and busy, the food is diverse, and there is always something to do. And because of the mountains close by, it is also a prime location for outdoor activities, including hiking, biking, hunting, skiing, and more. There is also a nearby ghost town of Marysville that tends to attract a lot of people.
26. West Yellowstone, Montana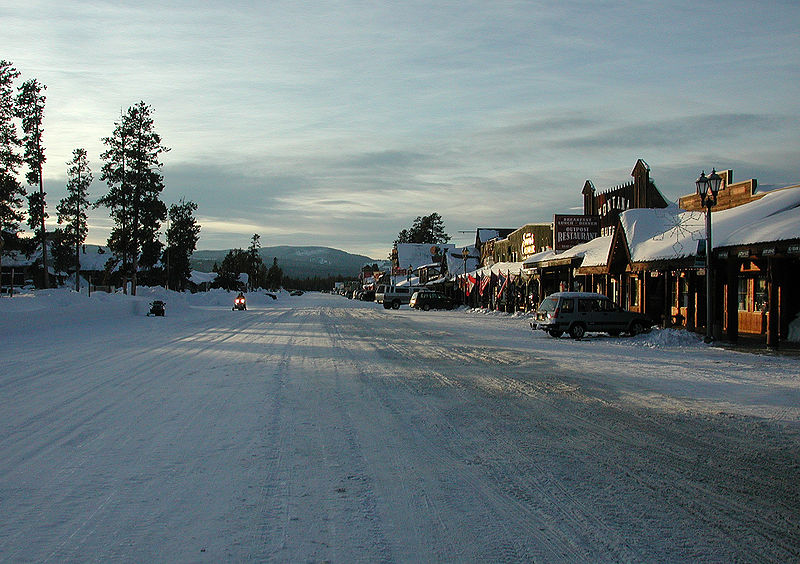 Sunny days: 201
Population: 1,413
Average home price: $210,000
West Yellowstone is a small town with a lot of heart. The town is adjacent to Yellowstone National Park, making it a tourist destination for anyone visiting the park. Settled in 1907, West Yellowstone has an old west, cowboy vibe and it's pretty remarkable. The downtown is lined with saloon style buildings, stores selling souvenirs, cowboy filled bars, gun stores, old time photo booth shops, and restaurants featuring "road kill" on the menu. The best part is the town's proximity to Yellowstone National Park, where anyone in their right mind would want to spend every second of their free time!
25. Shelby, Montana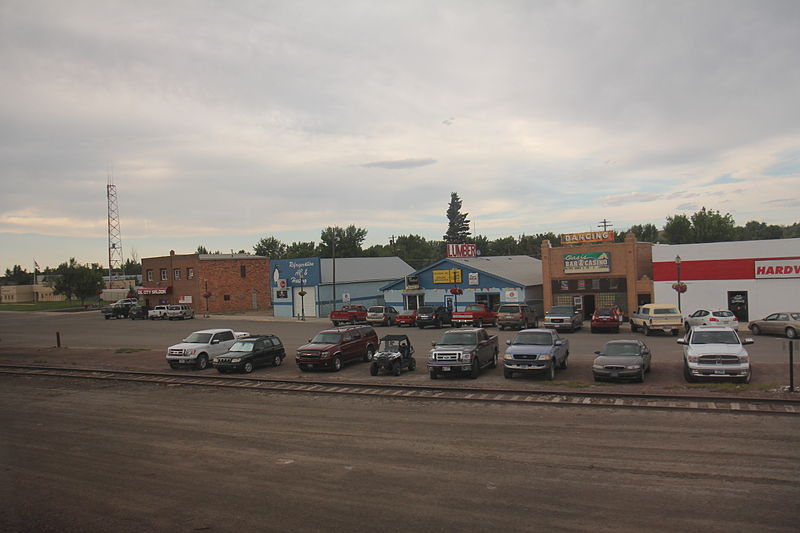 Sunny days: 201
Population: 2,864
Average home price: $150,000
Shelby, which was named in honor of the General Manager of the Montana Central Railway, is a small city in Northern Central Montana. Shelby is only 30 miles south of Canada and 80 miles east of Glacier National Park which gives the residents lots of land to cover for adventures. Montana is a four season state and Shelby is a wonderful place to experience everything that each season has to offer. From swimming in hidden lakes in Glacier National Park to snowboarding down huge mountains in Canada, this is the spot to be.
24. Saluda, North Carolina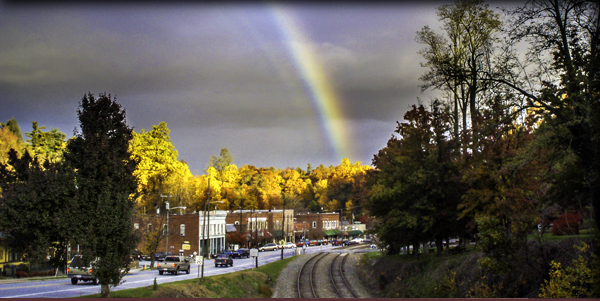 Sunny days: 217
Population: 713
Average home price: $197,500
Saluda is made for people who enjoy a slightly slower pace in life. The tiny town has a population of just 713 people and each person works to maintain the enviable community. The beautiful landscape and architecture makes for peaceful downtown walks filled with Victorian houses, great food, fun shops, and so much more. The town is also booming with history. Before the town was founded, it was simply a crossroad for traders and herders. But once the railway was built, the people came. According to the town's website, by 1896, the town had a post office, a drug store, a doctor, three general stores, one private academy, and three boarding houses. Since the 1960s, Saluda has been growing, making it a wonderful place to live for just about anyone.
23. Hillsborough, North Carolina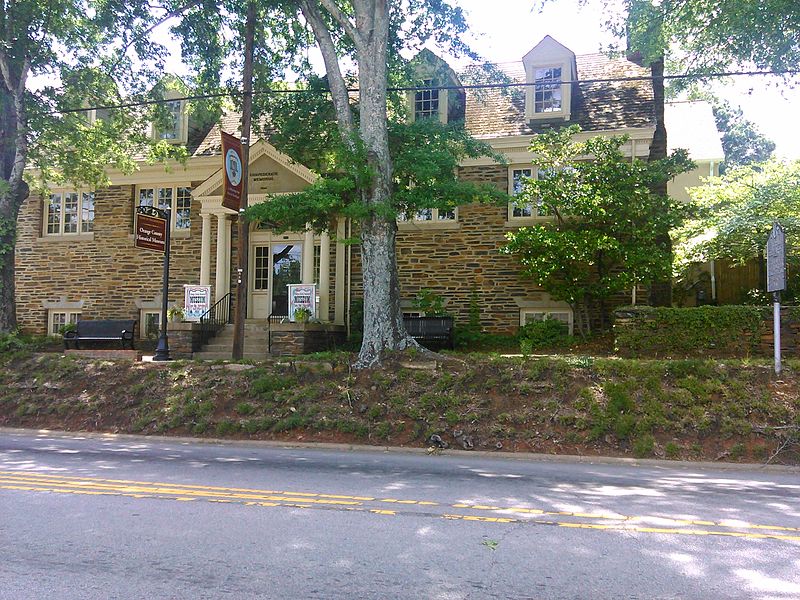 Sunny days: 217
Population: 6,114
Average home price: $200,000
Established in 1754, Hillsborough has become a tourist destination for lovers of history, art, food, music, and more. The town is filled with over 100 houses and buildings from the 18th and 19th centuries and has been preserved impeccably. It's also centrally located in North Carolina, making it a great spot to explore the rest of the state…which you're definitely going to want to do.
22. Boone, North Carolina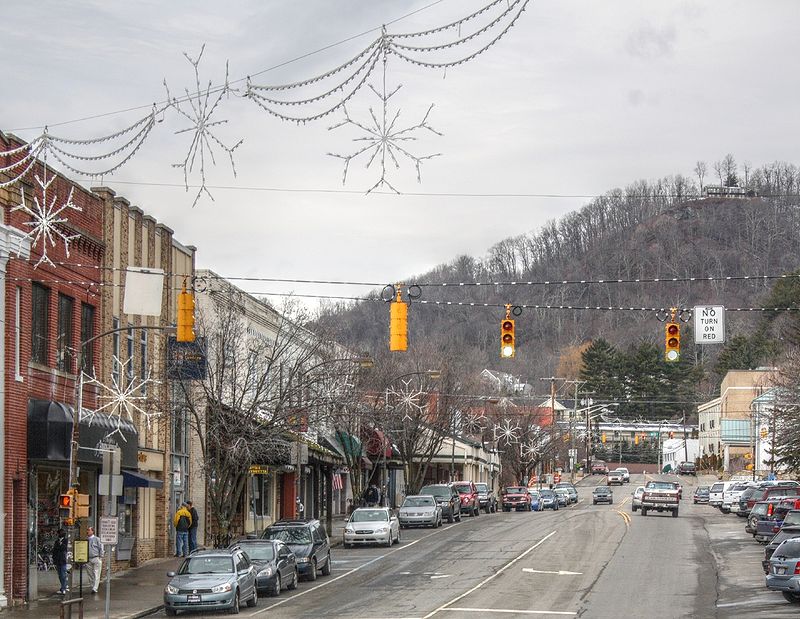 Sunny days: 219
Population: 17,261
Average home price: $200,000
Located in the Blue Ridge Mountains of Western North Carolina, Boone is something to write home about. This town is known as a mountain college town to anyone in the area, but it is so much more than just that. Boone is a great spot for challenging mountain sports, festivals of all sorts, art galleries, fantastic food, and oh so much more.
21. Wimberley, Texas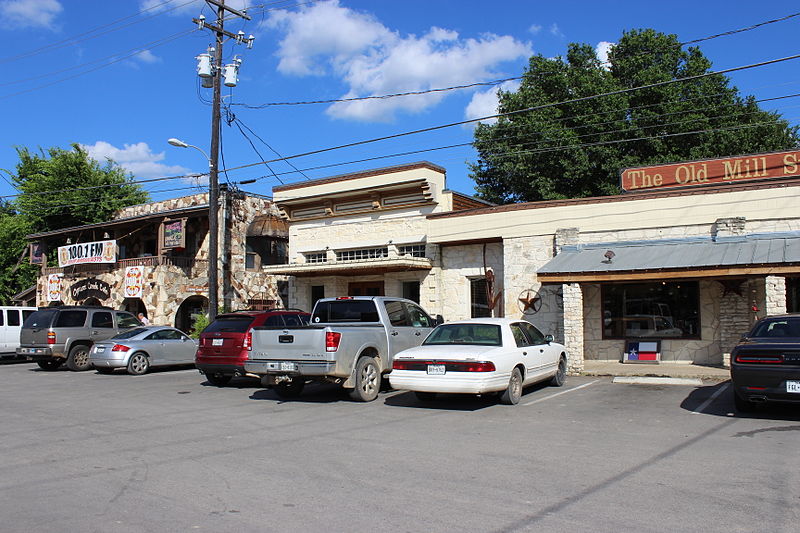 Sunny days: 293
Population: 2,639
Average home price: $200,000
Good ol' sunny Texas! We bet you were waiting for this state to pop up. Wimberley, Texas works for just about everyone. The small town is known for its shopping, theater, delicious food and breweries, site-seeing, and wonderful array outdoor activities. Wimberley is an outdoor lover's dream. There are plenty of places to go camping and while you're out you can hike, bike, and swim. Make sure you pack a swimsuit so you can check out all of the local swimming holes!
20. Poteet, Texas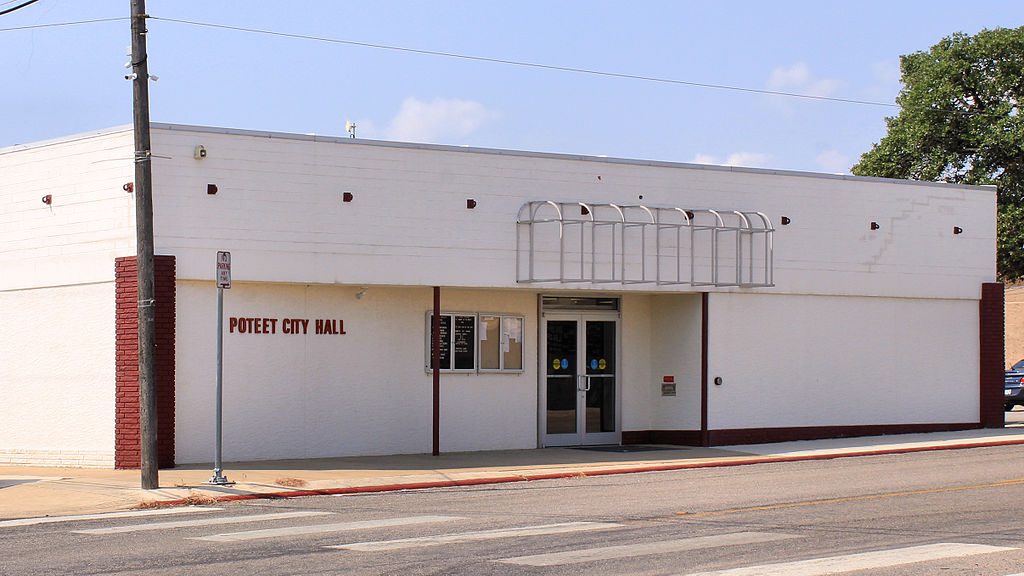 Sunny days: 293
Population: 3,000
Average home price: $100,000
Poteet is more than just the hometown of George Strait, although that is a pretty awesome fun fact to have about your town! This small town is located just south of San Antonio and is the strawberry Capitol of Texas. It may be illegal to live here if you don't like strawberries. We would double check that one, though. The annual Strawberry Festival pulls in loads of people which only boosts the town's love for the small red berry. This adorable town has a small population and deserves a country song in its honor.
19. Fredericksburg, Texas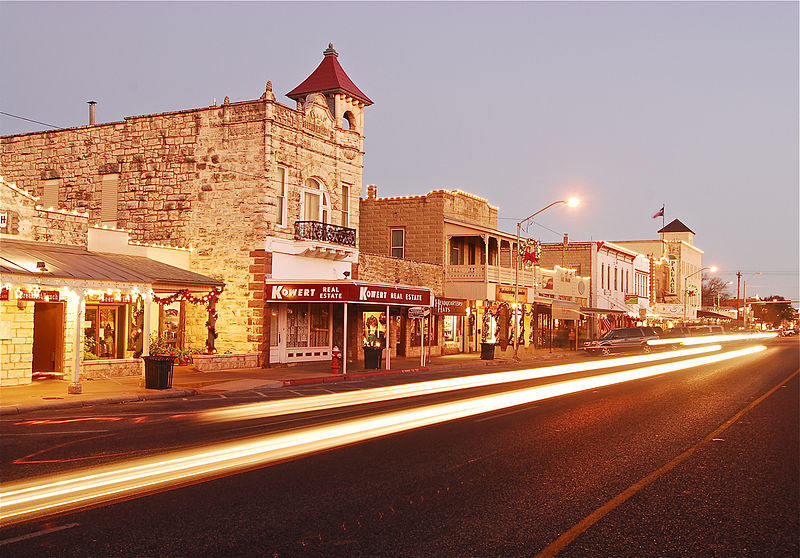 Sunny days: 293
Population: 10,000
Average home price: $188,000
Frederickburg was founded by German settlers in 1846 and the residents have done a great job maintaining this small town's charm and history. With a quaint downtown filled with historic brick buildings and ice cream shops, this town feels like it's straight out of a Nicholas Sparks novel. The air is always warm, the sun is always shining, and there is plenty to explore.
18. Dunedin, Florida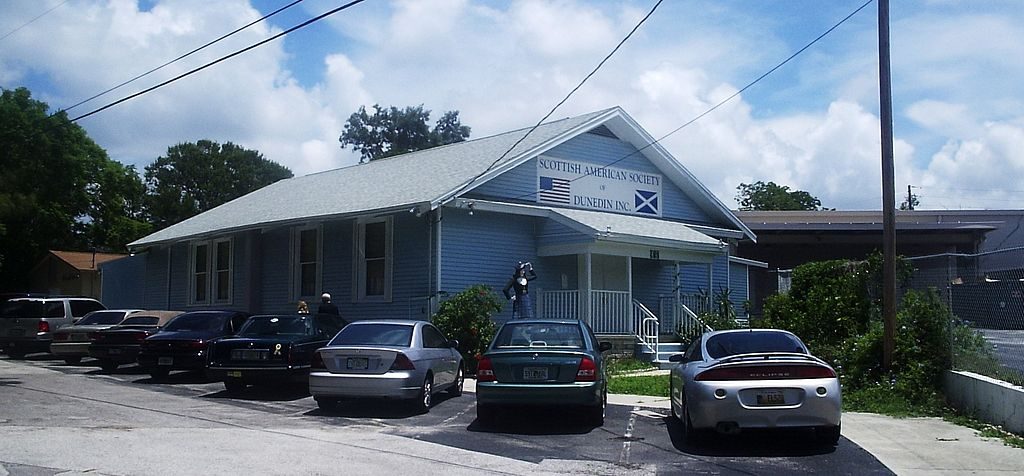 Sunny days: 266
Population: 35,000
Average home price: $152,000
Dunedin isn't a "small" town, but it's always sunny, ridiculously beautiful, and strangely affordable! So we had to include it even though it has a population of about 35,000 people. Dunedin is on the western coast of Florida and home to many beautiful and peaceful beaches, including Caladesi Island State Park which is consistently rated one of the best beaches in the world. It's easy to keep busy in Dunedin – great shopping areas, wonderful foods, lots of outdoor activities, water sports galore, scuba diving, and bird watching!
17. Temple Terrace, Florida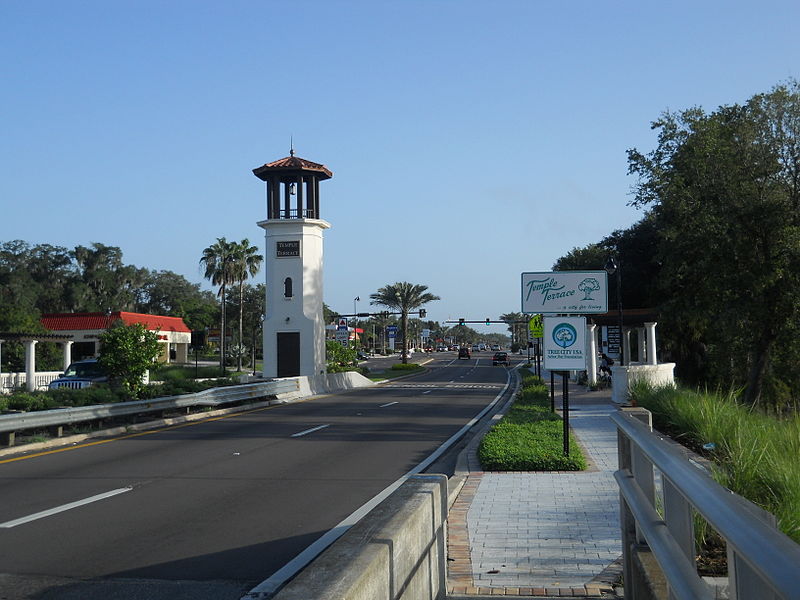 Sunny days: 266
Population: 24,000
Average home price: $133,000
This town may not be remarkably historic, but its beauty sure makes up for that. Located in Northeastern Florida, the town's streets are lined with cypress and palm trees, making walking to every activity a preference. Similar to Dunedin, Temple Terrace isn't necessarily "tiny". But the weather in Florida is just so hard to beat so we had to share it! There's a massive golf community here, great schools, and lots to explore due to its wonderful location right by Tampa.
16. Venice, Florida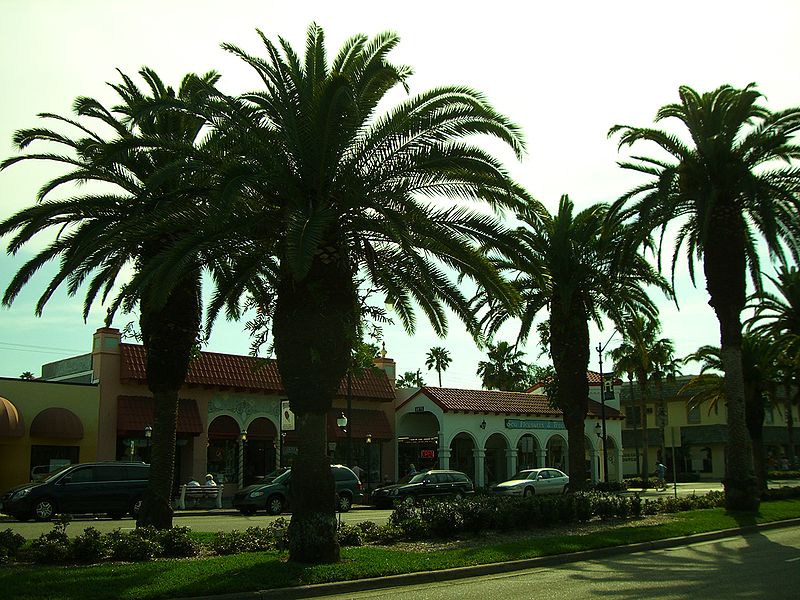 Sunny days: 266
Population: 20,000
Average home price: $170,000
Located on the Western coast of Florida, Venice is the place to be if you love perfect weather, wearing a swimsuit all year round and any water sports. The town includes a nearby island just off the coast called Venice Island. Venice is a palm tree covered dream! When people think of quaint and peaceful parts of Florida, this town has to be what they imagine. Book your flight! Quick!
15. Grover Beach, California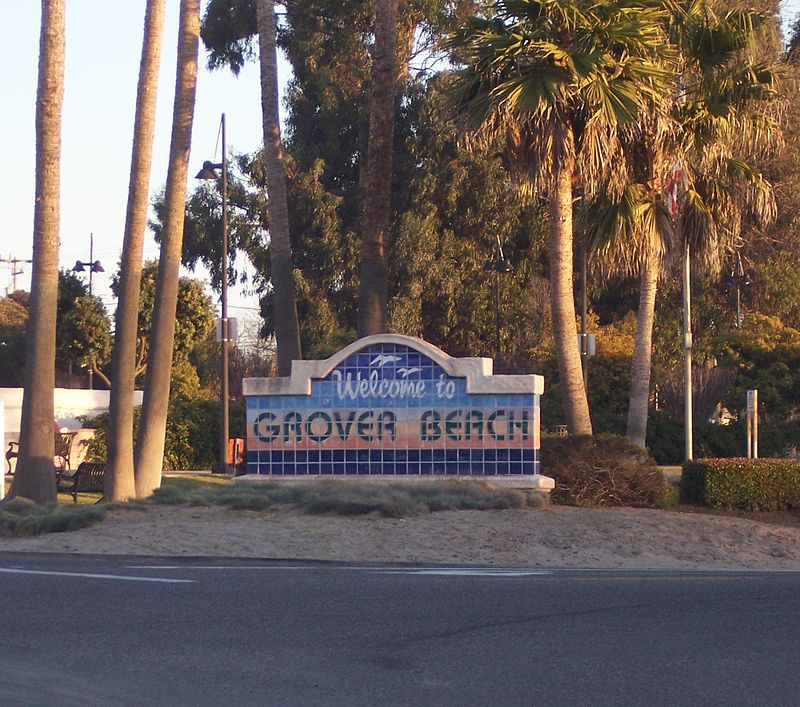 Sunny days: 292
Population: 13,000
Average home price: $374,000
Beginning as just sagebrush and not much else, this beach town has come a long way since it was founded in 1887. Isaac J. Sparks was the first owner of the land that Grover Beach, which had yet to be created, sat on. Before 1887, the sagebrush covered land was a part of El Pizmo Rancho. But Dwight William Grover had his eyes on the land and purchased half of the property from Sparks, and over time, this beautiful land became Grover Beach. The town has since undergone a major transformation, gaining nearly 13,000 residents who have turned it into not only a tourist destination but also a wonderful place to live. The town's prime California location is an ideal spot for lovers of the beach, warm weather, outdoor activities, and so much more.
14. Ojai, California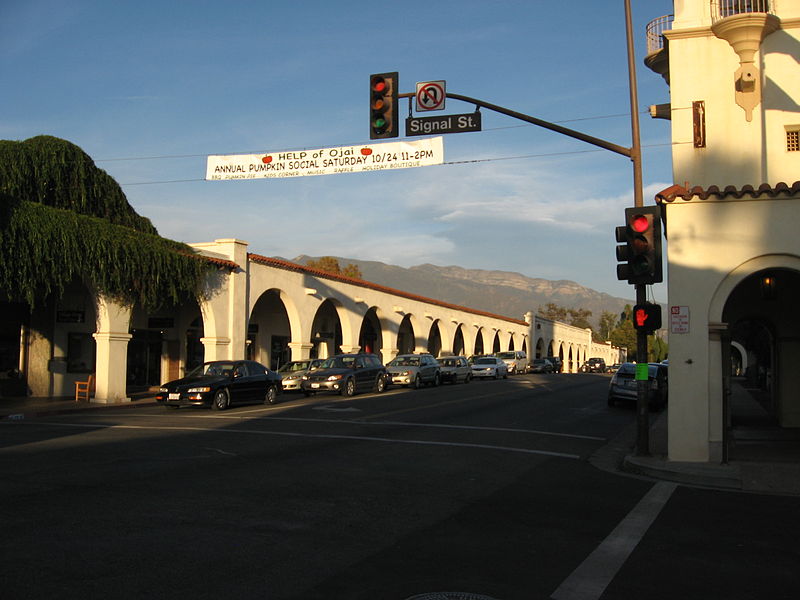 Sunny days: 292
Population: 7,461
Average home price: $500,000
It's remarkable how much character is in this quaint city. Ojai sits in between the hills and mountains of Southern California. This city is filled with wonderful shops, delicious food, lots of outdoor activities, plenty of art galleries, music venues, and more. Ojai has made it a point to keep just about all of its businesses local, aside from the few gas stations in town. Doing so has helped maintain a close knit, home feeling vibe that will make you never want to leave.
13. Grass Valley, California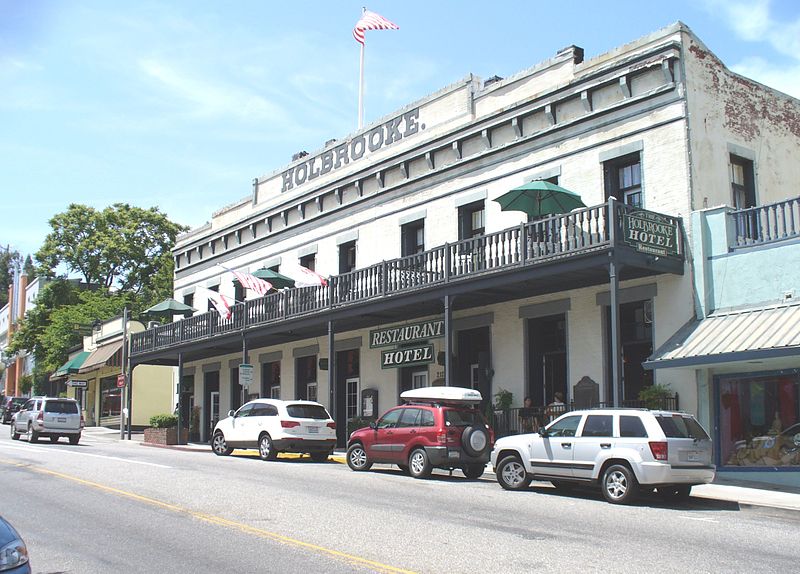 Sunny days: 265
Population: 12,000
Average home price: $268,700
Grass Valley was said to have been discovered and named because of settlers whose cattle wandered from their campsites across the way over to the "grassy valley" where the grazing was better. About 30 years later, the town was incorporated and hasn't stopped growing since. Grass Valley is a go-to tourist destination for anyone visiting Northern California as well as a great place to call home. Why would you want to do your antique hunting, delicious dining, extensive hiking, and other activities anywhere else?
12. Burlington, Colorado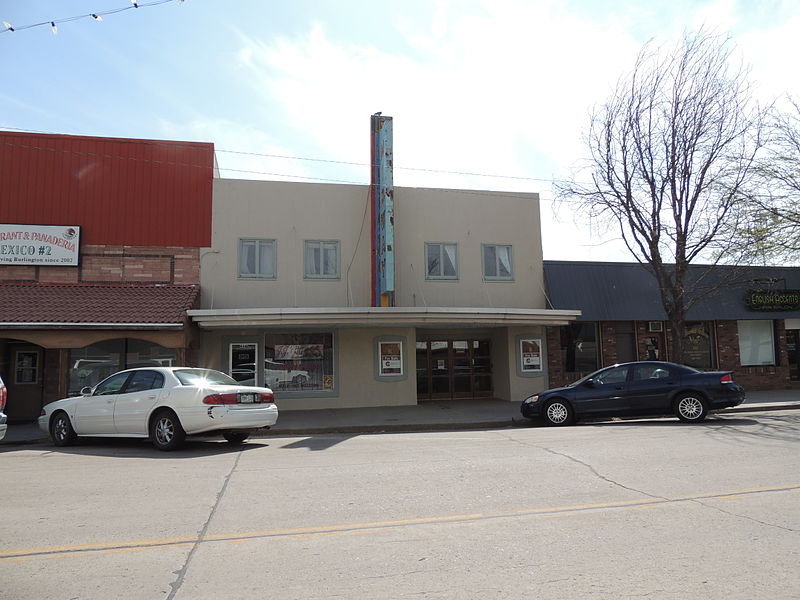 Sunny days: 245
Population: 5,000
Average home price: $116,000
Burlington refers to itself as "Colorado's Backyard." That's a pretty fair label for this tiny town. Burlington is a combination of an old western movie, your grandma's kitchen, and your best friend's barbeque. The base of the economy is agriculture, with wheat and corn the top crops.. The town takes pride in its ability to give people the chance to live "the simple life." The people here enjoy fresh air, wide open spaces, and a wonderful, safe community perfect for all ages.
11. Buena Vista, Colorado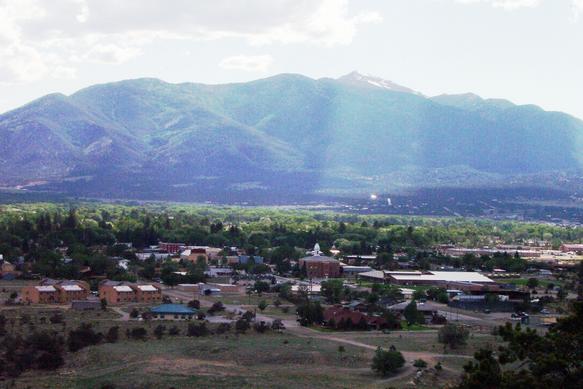 Sunny days: 247
Population: 2,600
Average home price: $241,000
The name Buena Vista translates to "Beautiful View" in Spanish and we can't think of any better way to describe this Colorado town. Buena Vista is located along the Arkansas River and sits in between some remarkable mountain views. Colorado is one of the sunniest states in the country which makes Buena Vista a wonderful location for getting outside. The town is filled with outdoor activities. The residents here as well as the visitors that are constantly pouring in enjoy skiing, snowboarding, whitewater rafting, kayaking, hiking, camping, and just about any outdoor activity you can think of.
10. Silverton, Colorado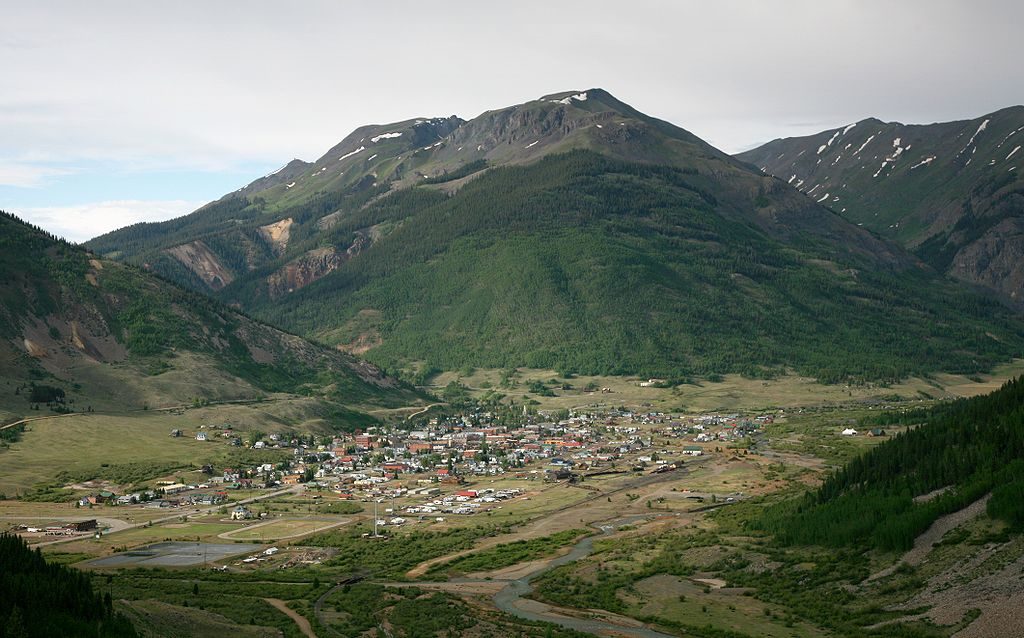 Sunny days: 242
Population: 629
Average home price: $170,000
Silverton looks like it's straight off a postcard. The downtown is lined with colorful buildings, symbolic of the old West, and when you stand in the street, you're just waiting for a tumbleweed to roll by. Chances are it won't but it's still nice to pretend. Since it was established in 1874, Silverton has gained a population of nearly 629 people. I We know what you're thinking. If this town is so great, where is everyone?! Well, it's obviously one of the best kept secrets in Colorado!
9. Chimayo, New Mexico
Sunny days: 278
Population: 2,800
Average home price: $100,000
This New Mexico town is so picturesque that when you see photos of it you can't help but think, "I have definitely seen photos of this before!" Who wouldn't want to photograph it endlessly? Chimayo's claim to fame is the El Sanctuario de Chimayo, a giant Adobe style shrine covered in colorful plants and flowers. The town's history dates back further than 1816 and it is still an unincorporated town. It includes many neighborhood plazas, or placitas, each with its own unique name. The cluster of these plazas are located just miles north of Santa Fe. Is there a better place to sit in the sun and learn about the history of New Mexico?
8. Taos, New Mexico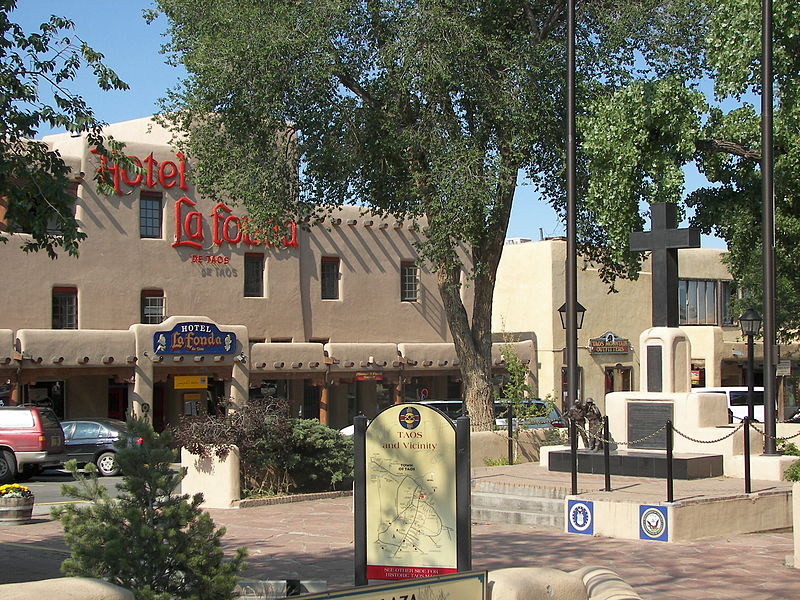 Sunny days: 278
Population: 5,600
Average home price: $203,000
Taos is the town of your New Mexico dreams. It's located in northern New Mexico's high desert and surrounded by the Sangre de Cristo Mountains. It's known for its historic Adobe buildings, such as the Taos Pueblo. The Taos Pueblo is a multistory Adobe complex that was occupied by Native Americans for centuries. It's sure to blow you away. Taos is also a well- known artist colony. The town is filled with art galleries and museums so it's definitely a go-to spot for lovers of history and art. The residents here, along with the annual visitors, enjoy plenty of outdoor activities. There's skiing and snowboarding on the nearby mountains, lots of beautiful hiking, and incredible camping. Taos is also only an hour and a half from Santa Fe, making its location even more ideal.
7. Silver City, New Mexico
Sunny days: 278
Population: 10,000
Average home price: $188,000
What once was the location of an Apache campsite in a valley is now a sunny, beautiful city. Silver City was founded in 1878 and has been booming ever since. This small city is full of history. For example, the streets here originally ran north to south and the town was built on the path of normal water runoff. Lots of businesses were built and the residents became accustomed to the heavy summer rain. But one night, in the summer of 1895, the deforestation and unmonitored cattle grazing on the nearby hills left the town exposed. A heavy wall of water rushed through the downtown business district destroying all of Main Street. Businesses on Main Street began using their back doors on Bullard Street as their main entrances and the temporary fix just stuck. To this day, the incorrect odd/even conventions of normal street addresses are a constant reminder of the town's history and soul. Along with the beautiful views, colorful downtown, thriving arts and music community, and loads of outdoor activities, this place is sure to make you feel right at home.
6. Elko, Nevada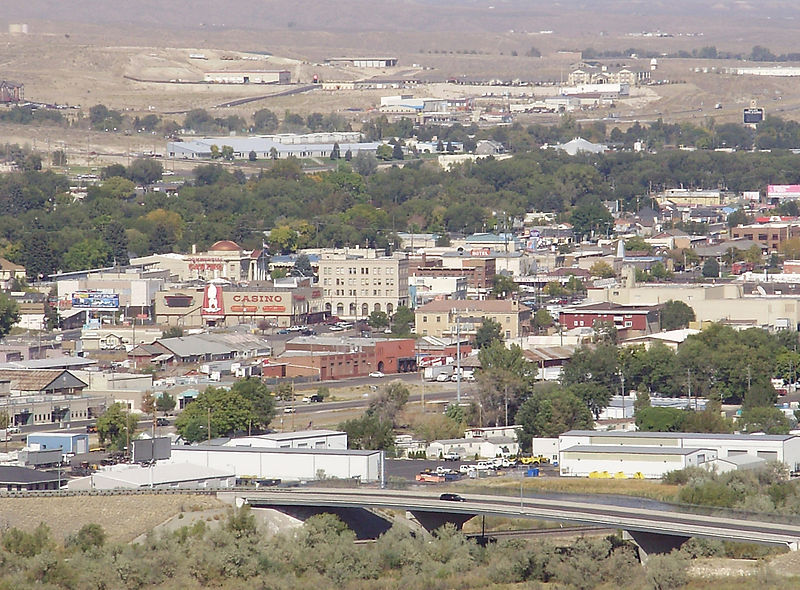 Sunny days: 229
Population: 19,000
Average home price: $230,000
Elko is a city your brain won't forget. Maybe it's the views, maybe it's the people, or maybe it's the food. Maybe it's a combination of all of it! Elko is the largest city for over 130 miles in all directions and there are fewer than 19,000 residents. What does this mean? You get the city vibe with the hometown feel. Elko is filled with all of the modern amenities one would need but you'll still know all of your neighbors, have your favorite coffee shop, and probably have a friend to hike those beautiful mountains in the distance with you, or kayak down the Humboldt River. That's right. Mountains and a river. Elko straddles the Humboldt River and residents and visitors get to admire the beautiful and majestic Ruby Mountains from just about anywhere in town.
5. Ely, Nevada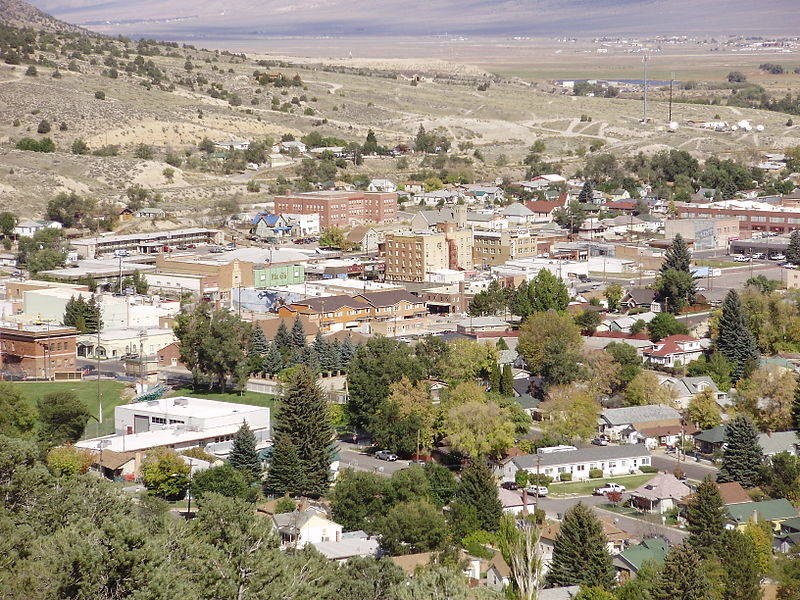 Sunny days: 240
Population: 5,000
Average home price: $127,000
Ely was originally a stagecoach station along the Pony Express and Central Overland Route. However, since the mining boom of copper in 1906 and the construction of the railroad running through town, it has blossomed into a wonderful place to live and visit. The town now has a decent sized population. The residents enjoy the quaint downtown, accessible outdoor activities, and beautiful wildlife viewing. Ely is also a popular tourist destination due to the Railroad Museum and the Ghost Train of Old Ely. This train is a steam engine passenger train that takes visitors along the historic tracks from Ely to the Robinson mining district. The historic six-story Hotel Nevada is also located in Ely and attracts many visitors. It's located in downtown Ely and was opened in 1929 as the tallest building in Nevada. It remained the tallest into the 1940s and was also the state's first fire-proof building. The hotel is a popular spot for lodging, dining, gaming, and shopping. Not only is Ely brimming with history, it also has a great music and arts community, assuring that your weekend nights will never be boring.
4. Virginia City, Nevada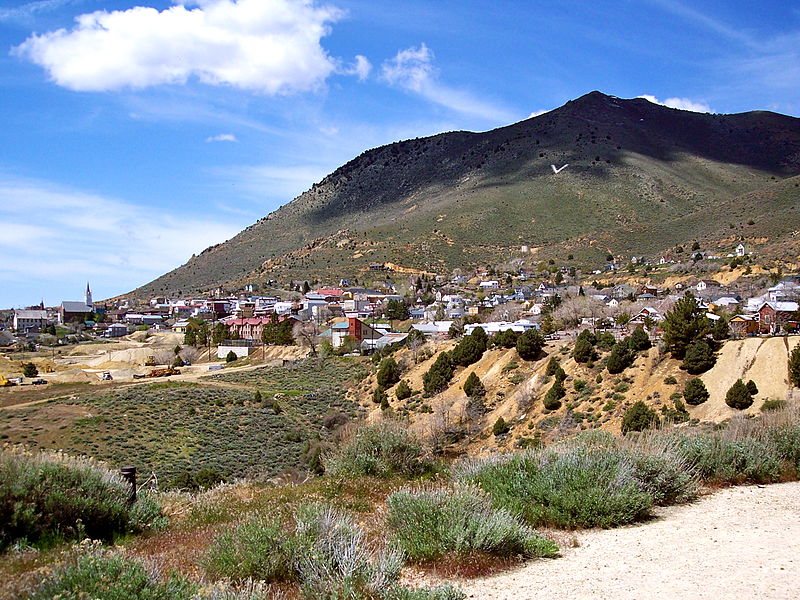 Sunny days: 240
Population: 814
Average home price: $230,000
This tiny town may have peaked during the silver and gold rush, but it's still a great place to live. Virginia City was home to 25,000 citizens when silver and gold was buried deep below the streets. Men, women, and families came from all over to live and work in this booming town. Miners pulled millions of dollars from shafts and tunnels below the ground and we're pretty sure they got it all. Virginia City is also considered the "birth place" of Mark Twain. Samuel Clemens wrote for the Enterprise in town and began using his pen name here. Mark Twain became one of the most recognizable literary names of all time. Virginia City is not only a historic site, but also a quaint and cozy place to call home. There's a multitude of museums, restaurants, and shops here, making it fun for just about anyone.
3. Cottonwood, Arizona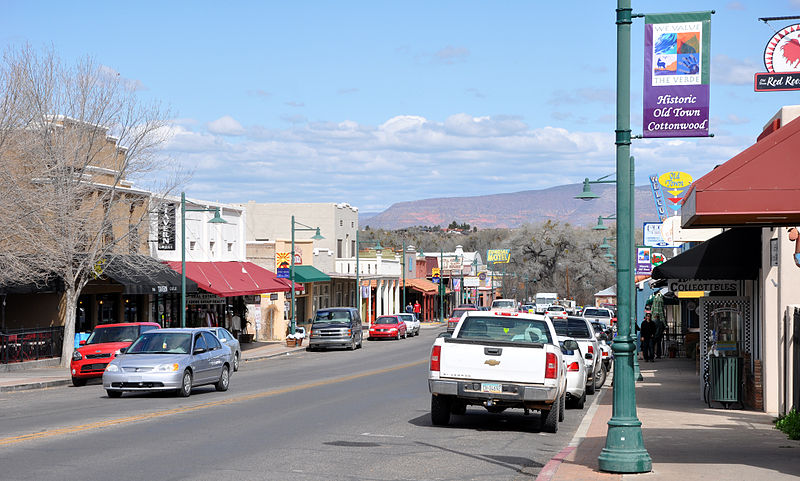 Sunny days: 264
Population: 11,000
Average home price: $146,000
Not only is Cottonwood the town of your Arizona dreams, it's also a wonderful location to explore everything else that the sunny state of Arizona has to offer. Along with the other towns in the area, Cottonwood has a rich and lengthy history which you'll see this as you walk down the streets of old town Cottonwood. The area has been home to Native Americans since the 1870's and the culture from that time remains. Cottonwood has an exciting and attractive downtown filled with antique shops, art collectors, delicious food, and galleries. It's also only 30 minutes from breathtaking Sedona, home to some of the best hiking trails in the country!
2. Winslow, Arizona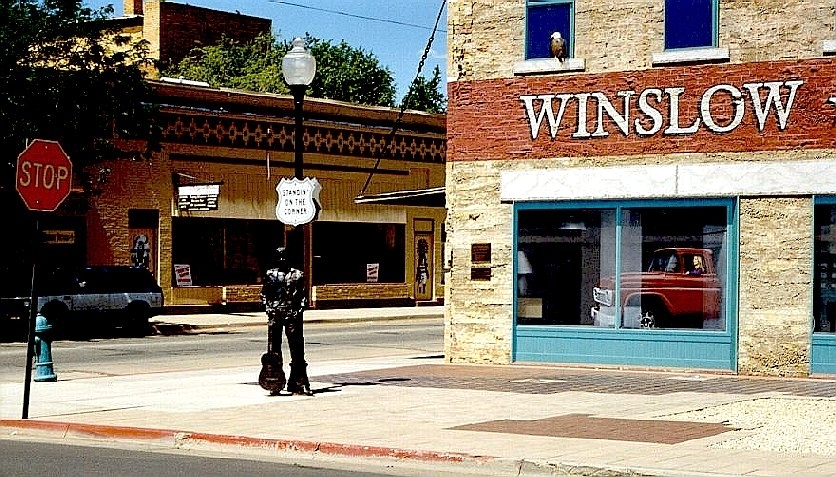 Sunny days: 276
Population: 9,600
Average home price: $89,300
"Standin' on the corner in Winslow, Arizona…" The Eagles and Jackson Browne may have made this small town famous…but we're pretty sure it would have happened anyway. Winslow is in central Arizona where the weather is ideal, there are dozens of outdoor activities, and so much to explore you could stay here for a lifetime. The downtown is bustling with fun shops, great restaurants, music spots, and more. The historic La Posada Hotel is a sight for sore eyes and attracts tourists annually. On the property is acres of flowers and vegetable gardens, a museum dedicated to the famous painter Tina Mion, and the Turquoise Room, an exquisite martini bar and restaurant. There's also a famous impact crater, the Meteor Crater. And Standin' On The Corner Park is a great spot for coffee drinking and book reading.
1. Bisbee, Arizona
Sunny days: 284
Population: 20,000
Average home price: $140,000
Bisbee is a free-spirited, outdoor loving, history-filled, kind and open community full of music and arts. Just like many other small towns in Arizona, Bisbee began as a mining town. It became one of the richest mineral sites in the world after mining in the Mule Mountains was so successful. By the early 1900s, Bisbee had a population of almost 20,000 and became the largest city in between St. Louis and San Francisco. Thanks to this boom, the town gained the most famous ball park in the nation, Warren Ballpark, the state's first golf course, Turquoise Valley, as well as Copper Queen, the state's first community library. All of these are still operating and open to the public. The now small city is still just as special as it was in the 1900's. The town takes a lot of pride in its unique culture and diversity. Bisbee strives to be different and loves that about itself. Aside from the beauty inside the town, it's surrounded by the magnificent Tombstone Hills, catching your attention every time you step outside. It's a wonderful location for outdoor activities, sports, and adventures. The downtown is filled with wonderful shops, museums, galleries, fine dining, and a historic charm that's hard to beat.
Are your bags packed yet? We're coming with you!
Sources:
https://www.nerdwallet.com
http://www.bestplaces.net
http://www.currentresults.com