Whether you're interested in Light Therapy, currently practicing the therapy, a doctor wanting to learn more, a student researching the topic for class, or basically anyone with a little light going off in their brain in regards to Light Therapy, there is a book for you. We have taken the liberty to compile our favorite books on Light Therapy in hopes that you'll give them a chance. So keep on reading…and then read some more!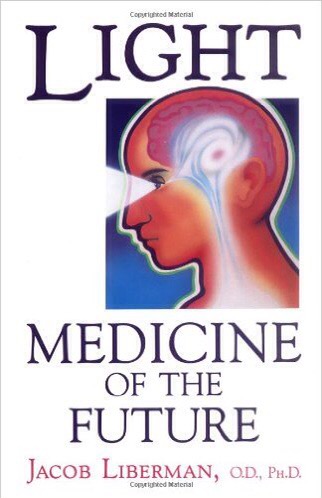 "Light – Medicine of the Future" by Jacob Liberman, Ph.D
Amazon for $15.76
Jacob Liberman wrote this wonderful book in 1990. While that might make you feel like it's outdated, aren't the best books always the classics? Liberman's book challenges the modern myth and assumption that the sun and it's rays are harmful. He claims that the sun isn't actually dangerous, but the products we use in order to avoid it, for example, fluorescent lighting, sunglasses, indoor lifestyles, and sunscreen, are actually more harmful. Liberman also uses his book to explain how Light Therapy can be used in the treatment of various cancers, depression, visual problems, stress, sexual dysfunction, learning disabilities, PMS, our immune systems, and so much more. Liberman successfully integrates scientific research clinic experience, and his own outlook to create a book that's easy to read and intensely interesting. This book is definitely worth a read.
"The Healing Sun" by Richard Hobday, Ph.D.
Amazon for $11.94
Richard Hobday's, The Healing Sun, is wise and insightful. This book focuses on how the human race has lost touch with the sun. We evolved with the sun and for thousands of years we lived in sync with it's rays and heat. In the past it was used to help prevent and treat diseases and helped heal us. However, our present day outlook on the sun is negative. Hobday explains that in the past fifty years we have lost this close contact and bond with the sun as well as it's healing powers. Hobday explains that the sun is crucial to our well being and health but somehow, we have become afraid of it. This book does a wonderful job of explaining why we should bring sunshine back into our every day lives and how we can do so safely and effectively. The sun is pretty incredible and Richard Hobday knows just how to explain that to his readers.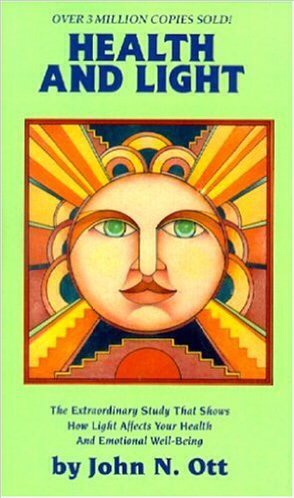 "Health and Light – The Extraordinary Study That Shows How Light Affects Your Health and Emotional Well Being" by John N. Ott
Amazon for $20.00
John Ott is a strong believer in the sun and it's wonderful powers. Ott was a developer of time lapse photography and he developed his love for the sun through that. Much of Ott's work was featured in Walt Disney's nature films. As Ott created these projects, he discovered and began to appreciate what a major role the sun played in helping certain flowers grow. While experimenting, he discovered that exposure to light affects animal and human growth as well. Ott's research is causing science to revise their opinions about the light and it's use as therapy. This is why John N. Ott's book is so important. He is changing the world with his studies and his book is a personal and intense look into that discovery. Health and Light – The Extraordinary Study That Shows How Light Affects Your Health and Emotional Well Being, is the beautiful story of a man who acted on his observations and experiments and then went on to support them with scientific evidence and exploration. Ott is brilliant, observant, and intelligent, just like this book.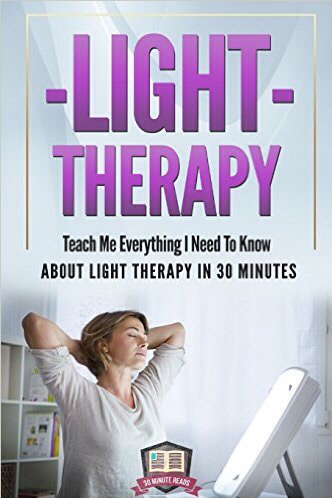 "Light Therapy: Teach Me Everything I Need To Know About Light Therapy in 30 Minutes" by 30 Minute Reads
Amazon for $7.95
This book is extremely informative and well written. It's meant to inform you and get it's point across quickly and effectively. The book touches on all topics of Light Therapy is a very intellectual and scientific fashion. Light Therapy is a very wide and sometimes exhaustive topic so this book separates out the key points. Readers will learn the basic overlay of what Light Therapy is and how Light Therapy can be used. It explains the dynamics of Light Therapy being used to treat Seasonal Affective Disorder and other conditions as well as the possible side affects. It also explains the factors that influence the success rate of Light Therapy and the different benefits from the treatment. For people looking to dive right into Light Therapy and learn all of the details of the practice, this is the book for you.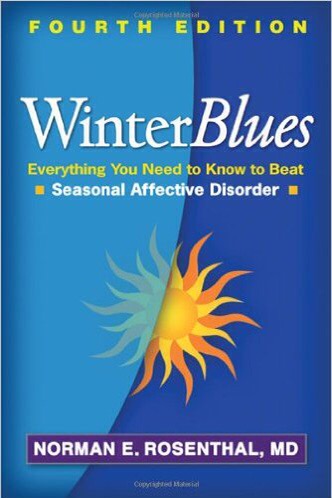 "Winter Blues: Everything You Need To Know To Beat Seasonal Affective Disorder" by Norman E. Rosenthal, MD.
Amazon for $14.26
The New York Times called this piece by Norman E. Rosenthal "A landmark book." Does it get much better than that? Here's why the New York Times praises this book. Winter Blues: Everything You Need To Know To Beat Seasonal Affective Disorder, is a book that makes people feel like they're not alone. Millions of people suffer from Seasonal Affective Disorder, but it's not discussed nearly enough. Most people just push their winter blues aside but Seasonal Affective Disorder is serious and there is a cure. The first step to treatment is buying this book. Dr. Normal E. Rosenthal's book is intelligent, engaging, full of scientific wisdom, and very compassionate. All of these adjectives have helped make this book a best seller. The book explains how to evaluate your own level of seasonality, how to get the most out of Light Therapy devices and learn about other self-help options. The book also aims to help readers make educated and informed decisions about psychotherapy and anti-depressants. There is also a chapter on meditation practices and their benefits. As Amazon quotes, "picking up this book is the first step to feeling more energized, productive, and alive–all year long." What are you waiting for?

"A Clinicians Guide To Using Light Therapy" by Raymond W. Lam and Edwin M. Tam.
Amazon for $55.27
Raymond W. Lam is Professor and Head of the Mood and Anxiety Disorders Program in the Department of Psychiatry at the University of British Columbia. He's also the director of the Mood Disorders Centre of Excellence at UBC Hospital in Vancouver, Canada. Edwin M. Tam is Clinical Associate Professor at the Department of Psychiatry at the University of British Columbia and UBC Hospital in Vancouver, Canada. I think it's safe to say both of these men are highly qualified to write a book about Light Therapy. This brilliant and highly reviewed book is a step by step guide to helping busy health clinicians work Light Therapy into their every day work life. This book helps clinicians and other health professionals better diagnose Seasonal Affective Disorder, educate their patients on the condition, and effectively work the Light Therapy practice into their every day practice. The book includes many additional resources. For example, a list of frequently asked questions and patient educational handouts. This book is highly acclaimed and a must read for busy clinicians looking to step up their game!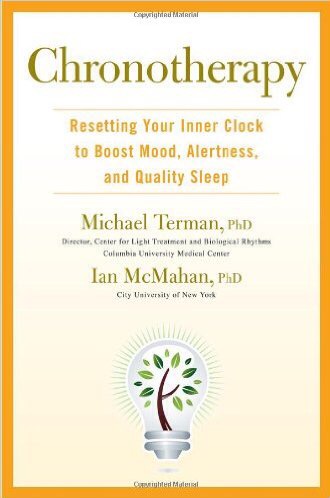 "Chronotherapy: Resetting Your Inner Clock To Boost Mood, Alertness, and Quality Sleep" by Michael Terman Ph.D. And Ian McMahan Ph.D.
Amazon for $9.95
Sleep disorders and depression are usually a package deal. It's hard to have one without the other. Chronotherapy: Resetting Your Inner Clock To Boost Mood, Alertness, and Quality Sleep is an enlightened approach to helping treat insomnia, depression, fatigue, and other sleep related problems that affect your every day life. Michael Terman Ph.D. And Ian McMahan Ph.D., wrote this book because they believe that we can embrace the power of Light Therapy to reset our natural internal clock. Both of these doctors have been studying Light Therapy and our circadian rhythms for quite awhile. Their studies and insights are being considered game changers and their research is helping struggling people every day. The book begins with a questionaire that pinpoints the problem areas in our lives. This questionaire helps readers figure out when their natural internal light begins and ends. After this is deciphered, the treatment process can begin. This book helps readers incorporate natural light as well as supplemental light into their lives to battle a wide array of conditions and disorders. Are you reading to start learning? Are you ready to start healing? Are you ready to start sleeping again? This is the book for you.